Trusted by Brands Around the World
Too Good to Be True? Don't Take Our Word for It:
I don't see anyone else in this space providing the level of insight DemandJump brings to the table. They understand data beyond the vanity metrics often provided – true impactful results.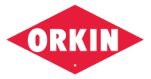 Kevin Smith
eCommerce Merchandising Market Manager, Orkin
DemandJump is more than a marketing platform. It is a B2B marketer's secret best friend.

JoLynda Wilson
Director of Marketing, IWC Innovations
DemandJump is the only platform we use to determine where to focus our content efforts and where to maximize our SEM investments. Following their recommendations, we are able to build a very tactical editorial calendar, and measure our success over time through organic reach.

Troy Purdue
Marathon Health
It's like having a superpower! I've tried almost every alternative and competitor and haven't found anything quite as easy to use as DemandJump.

Dane Whitney
Founder/CEO, Zadayo Digital
By using DemandJump, we've gotten so much of our time back that we're now able to put towards things that are actually helping our company as opposed to just throwing content out there.

Keaton Stancato
Creative and Identity Partner, NEXT Studios
We used to spend hours looking for insights in dozens of tools and reports. Now we log into one place to find out what customers are doing and how to meet them where it matters most.
Zach Roop
Digital Marketing Manager, Dometic
I can now better determine what to write next and for the first time, I have my blog posts scheduled well in advance.

Debra Slone
Chief Product Officer, Courtroom5
After spending thousands of dollars on Facebook and other advertising mediums with very little return, I struggled to know what to do next. Using DemandJump, I very quickly understood what I was missing – consumer insights, keywords, and phrases along with questions I should be asking on my blog posts to rank in Google.

Carolyn Landesman
CEO, Strategez for Business
We are spending time and resources on traffic improvements that really move the needle and on keywords that we can make an impact on.

Marisa Lytle
Vice President Consumer Engagement and E-Commerce, DEMDACO