How Do Marketers Use Data to Develop Promotional Strategies?
March 23, 2020 •DJ Team
In the age of digital marketing, data has taken on an essential role in determining strategy. However, modern marketers are currently experiencing such a deluge of data that it's often difficult for them to sift through it all to determine which market data components they need to best hit their target market at precisely the right time.
If you're like many marketing professionals, you've sometimes found yourself struggling with getting the information that you need. Following are several tips designed to help you create a customized data-driven marketing strategy.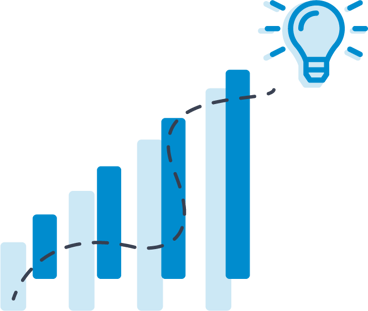 Becoming Data-driven
Let's begin with a precise definition — data-driven means having the relevant data necessary to make the best possible decision. These decisions are only as good as the data that fueled and inspired them, so the success of the data-driven approach to marketing depends almost solely on the quality of the data.
Just like good goal setting, information needs to be specific, applicable, timely, and must answer a relevant question. Data-driven marketing is particularly essential in today's hyper-competitive global economy.
Click here to get actionable consumer insights to improve your promotional strategies.
How Do Marketers Collect Data?
Campaign data is collected through consumer interactions with your advertisements, website, email, social media activity and a number of other marketing activities. The end goal is to use the results to target a specific audience with the aim of increasing conversions.
Delivering the right content to the right prospective customer base has proven to have a significantly higher ROI than blanket marketing strategies of the past.
Evaluating Marketing Campaigns
It's important to note that data is only half of the equation when it comes to marketing campaigns. The most accurate data available doesn't make up for campaigns that simply miss the mark because of misinterpretations of target demographics and other essential factors. For instance, it's important for the core creators of your marketing campaign to be highly familiar with the preferences and needs of your target audience.
What Makes a Marketing Campaign Successful?
A successful marketing campaign is one that meets that end goal of increasing customer conversion rates and therefore generating a healthier bottom line. The best marketing campaigns solidify brand awareness among the consumer base.
The first step is developing a realistic buyer persona using industry analytic tools, customer questionnaires and surveys and face-to-face feedback from your own front-line sales employees. Conducting small market tests is an essential first step to measuring campaign success metrics before launching a fully-fledged strategy.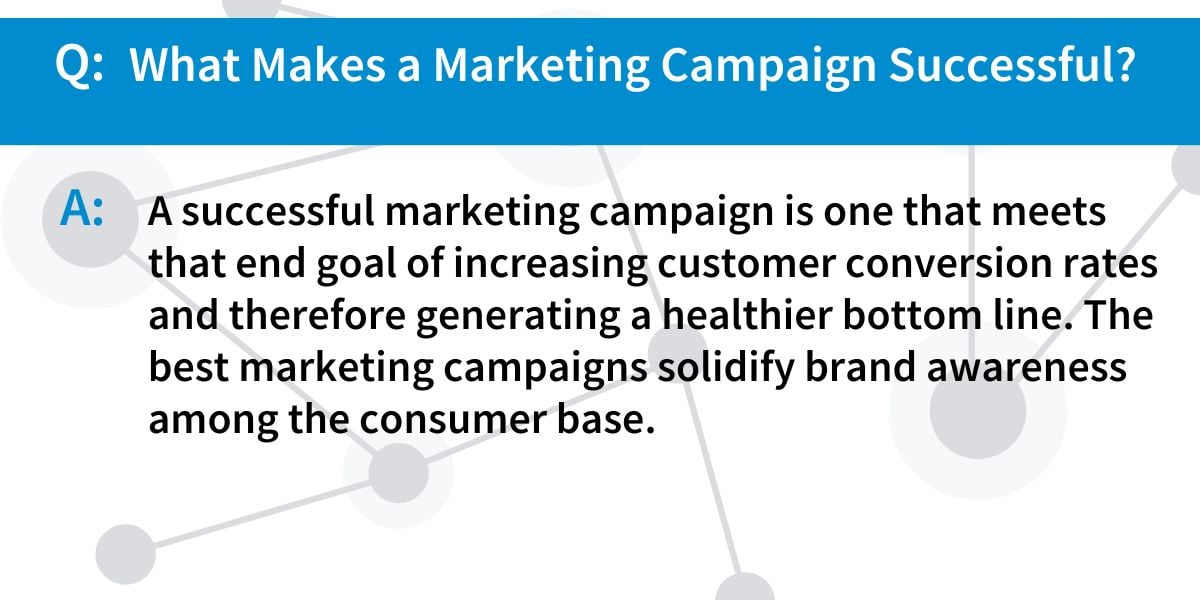 How to Evaluate the Success of a Marketing Campaign?
Obviously, successful marketing campaigns are those that result in increased sales, but that's far from the only metric because some campaigns perform better than others. Evaluating marketing campaigns involve variables such as determining the overall cost per lead, cost per actual sale, customer conversation rate, and overall ROI.
Third-party analytic tools are important for getting a defined, point-by-point picture of your purchasing funnel for identifying the strongest and weakest parts of your marketing campaign strategy.
Please feel free to contact us at your convenience for more information on the benefits of data-driven marketing.