Dreamforce is right around the corner, and that means marketers everywhere are starting to get ready for the biggest technology conference in the world.
Conferences (and Dreamforce in particular) are an incredible, chaotic, inspirational, long, grinding, (hopefully) productive display of modern marketing, sales, technology, and innovation.
But attending a conference is a huge investment, of both time and money, which means you have to do everything in your power to make the most of it.
There are countless ways to prepare. Every attendee has their own needs and objectives. Here's a few of our top tips for making this year's Dreamforce your best ever.
Attitude is everything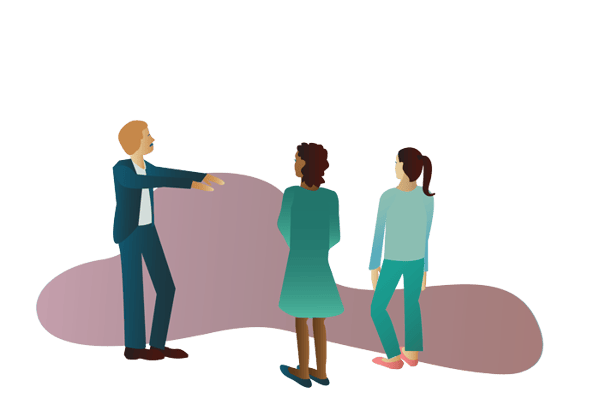 Conferences are exhausting. It's non-stop hustle and bustle from the minute you walk out of your hotel room until the minute you return.
It's so easy to get worn down and ultimately turn into a conference zombie.
And nobody likes a conference zombie.
There are many steps you can take to avoid this unproductive fate, like staying hydrated, staying fed, and taking time to rest and regroup.
But the single most important factor to maintaining a little pep in your step is attitude.
Conferences are a grind.
You're going to describe your business and your role a bajillion times.
You're going to meet smart people that challenge you mentally… and goofballs that might challenge you even more.
You will see inspiring keynotes as well as boring ones.
You'll talk to interesting vendors (*cough* like DemandJump) and you'll talk to lame ones.
Meet with DemandJump at DreamForce 2018
No matter what happens, keep your nose to the grindstone, keep your objectives top of mind, and keep a smile on your face. Because going full zombie at a conference is an easy way to miss all the great opportunities around you.
If you get caught in a burnt-out slump, you may not recognize that the person you're talking to has mutual goals you could achieve together. These opportunities, and conferences like this, only happen so often. So keep that top of mind. And know this is your chance to make an impact - for your team and another's.
Set objectives, not plans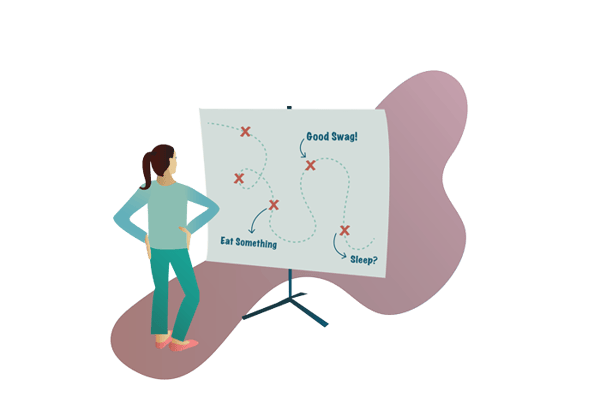 Think of what you want to get out of the conference ahead of time. Is it to uncover new marketing inspiration and previously unknown digital tactics? Is it to find solutions that identify promising marketing channels? Whatever it is, don't lose sight of it.
Setting goals as opposed to plans allows you to react in the moment. It allows you to take advantage of the opportunities you didn't know existed and better achieve your objectives.
One of the many great things about conferences is that you never know exactly what to expect. It's like smacking a piñata or opening a gift from your cool, rich uncle. There's always something great that you never expected.
Alice found an unexpected adventure through the rabbit hole. Don't be afraid to do the same.
You might have scheduled to see every speaker discussing search engine marketing. But through a conversation with one of these speakers, you heard about another company with a sleek and powerful new platform that makes sense of internet traffic in ways you never thought possible, like DemandJump.
Meet with DemandJump at DreamForce 2018
The point is, if you see an opportunity - act on it. These conferences are all about exposing yourself to new things and learning all you can.
Wear comfortable shoes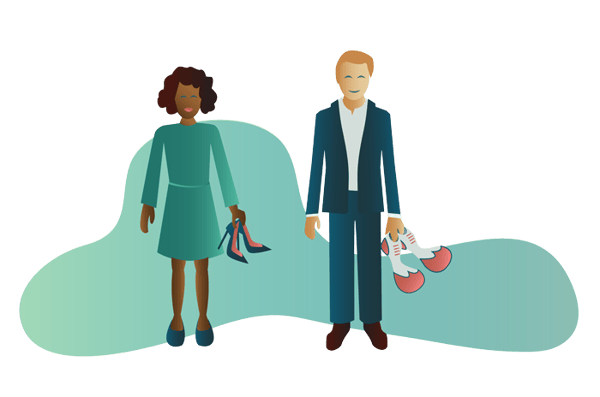 Do you think wearing comfortable shoes is a tactical suggestion?
No way. This is as strategic as they come.
Do not get caught wearing some toe pinchers, some skyscraper heels or your lumpy dress shoes from 1991.
It's understandable that you want to dress for success, but find something that's a little more comfortable and you'll be thanking yourself non-stop.
It's impossible to be on your conference game if you aren't getting blood flow to your feet.
Don't get caught unprepared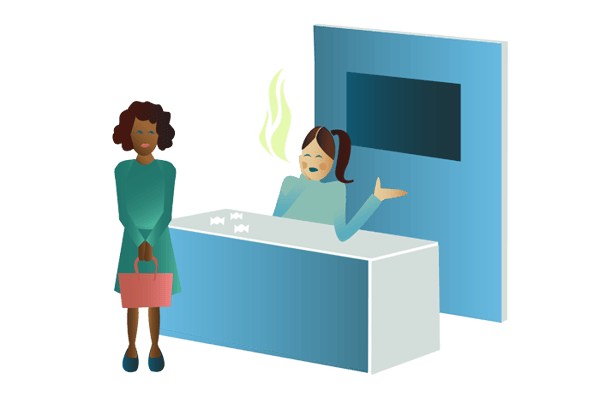 Bad breath.
Dehydration.
Getting caught with the wrong attire.
These are just three of the millions of things that could go wrong at a conference. And the last thing you want to do is be forced to navigate some new city to find what you're looking for, and miss out on precious time at the conference.
The famous motto of the boy scouts is, "Always be prepared".
It's safe to say this logic applies to conferences too.
And while preparation may vary from conference to conference, simple things like packing extra gum, a small medicine kit, extra waters, versatile clothes, and having copies of important documents are small steps that will save major headaches.
Also, find the Dreamforce veterans at your company and ask them for any tips or tricks. They will be able to cover the industry/conference-specific stuff that you (or us) might not think about.
Drop everything and eat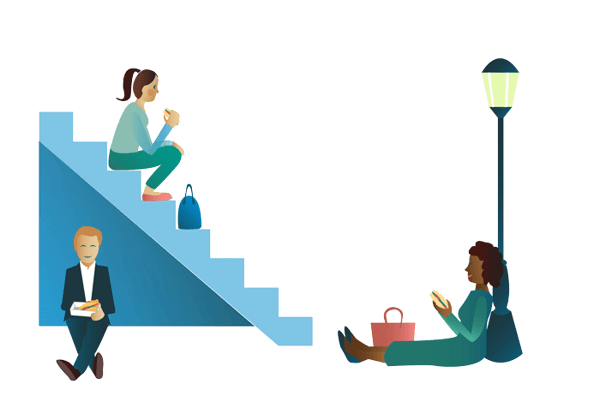 We mentioned previously that staying well fed is super important at conferences. It's also frequently overlooked.
Conference food is usually quite average (even on a good day), but it's enough to get the job done and keep you feeling good.
Be prepared to inhale your lunch wherever you can. It's not uncommon to find yourself eating in some rather unconventional places, like stairways, hallways, outdoors, or really anywhere you can find a few minutes to yourself.
Once you accept that your conference life has come down to slamming a turkey sandwich sitting by yourself in a corner, you might actually learn to appreciate the peace and quiet.
Your body will thank you for giving it what it needs to power through an exhausting day.
Network late night (but not too late)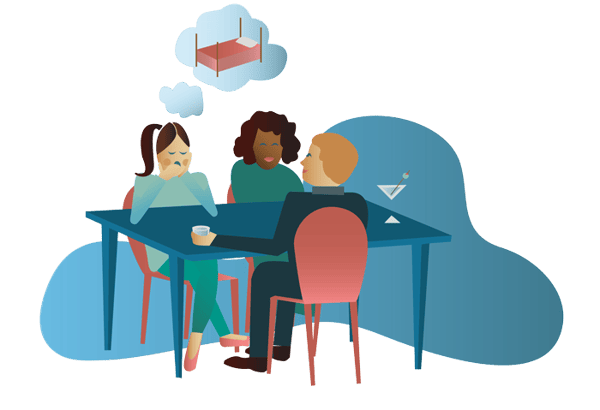 Late night networking is often where some of the most impactful professional relationships are formed. Whether it's the mood, the booze, or some combination, this informal setting tends to drop everyone's guard and let the magic begin.
Look around any bar after a conference like Dreamforce and you're sure to see important connections being made.
Maybe you're a part of one of them.
Here's the kicker though.
Far too often at conferences, people take it too far during the late night and they compromise the next day. Whether it's simply being tired, or it's the relentless after effects of a little too much sauce, one bad night can set you back the next day.
As much as it's important to spend time networking after hours, be sure to strike the right balance between extracurriculars and the rest of the conference.
Come meet DemandJump!
Last but certainly not least, if you're attending Dreamforce 2018, we encourage everyone to come meet with us! We'll be exhibiting in the Retail Lodge at the Palace Hotel
We want to hear about all things customer acquisition! Bring us your stories, your challenges, and successes. We want to learn more about all the awesome ways people are acquiring customers in today's complicated digital world.