How to Use LinkedIn to Promote Your Business
September 1, 2020 •Maddie Clapp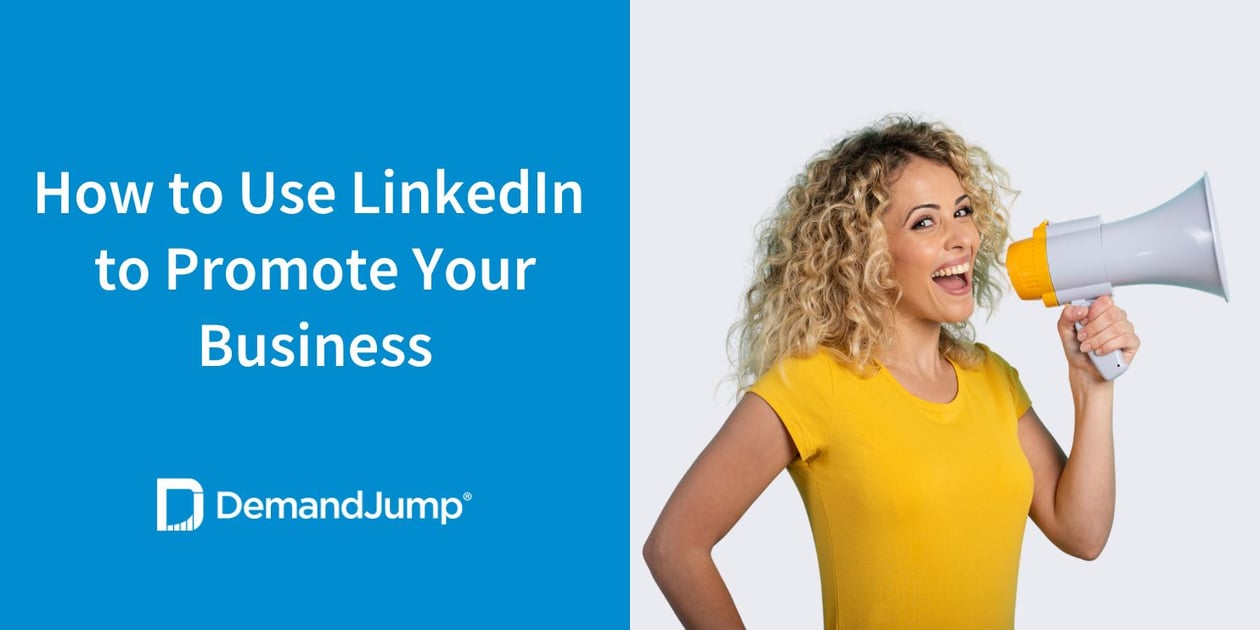 In the days of social media, businesses are left ditching their old marketing strategies and turning toward digital media. Everywhere you go on the internet, you will find advertising whether you notice it or not. As a business owner, big or small, social media is becoming more and more important to the overall marketing strategy. If a company is not present on social media, it might as well not exist in the market.
You may be wondering, how does a business most effectively use social media to promote its products and services? There are so many social media platforms, how do I possibly keep up? For businesses, one of the most important social media platforms is LinkedIn.
LinkedIn is a professional social networking platform that connects professionals to continued learning resources, to companies, to job postings, and to each other. Every business should have a LinkedIn Business profile, no matter the industry or nature of the business.
How to Use LinkedIn for Business Marketing
There are two ways a company can use LinkedIn to promote their business: organic posting vs. paid advertising. Organic posting includes setting up a LinkedIn Business Page to post content and interact with customers, prospects, and partners. Posting organically on LinkedIn as a business is free! You don't even need to connect a payment setting to start a company page. This page acts as an extension of your brand and your website.
The second way is via advertising through LinkedIn Ads. LinkedIn Ads is a similar platform to Facebook Ads, where the company decides a target audience and pays to serve specific content to this audience. LinkedIn Ads are built through LinkedIn campaign manager, but more about that later.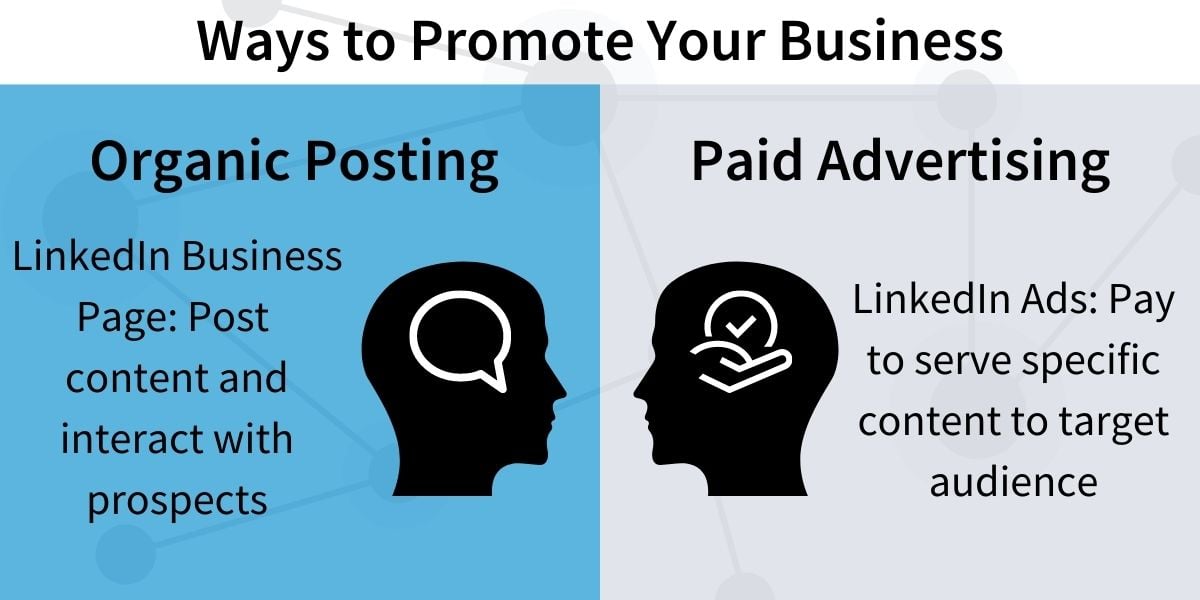 How to Set up a LinkedIn Business Page
The first step in promoting your business on LinkedIn is setting up a LinkedIn Business Page. To do this, you'll need to visit LinkedIn Marketing Solutions, and click "Create Your Page."
To get started, you will input some basic information about your business: business size, primary domain, industry, etc. Once all of this information is inputted, your page is created!
What to Post on a LinkedIn Company Page
After creating your page, you'll now start posting organic content. Organic content is free, so you do not have to pay to share this content. Organic content can come in the form of:
Blogs
Photos
Videos
Documents
You can celebrate occasions, share company updates, connect with partners, and much more. Again, this page is a reflection of your brand and an extension of your website.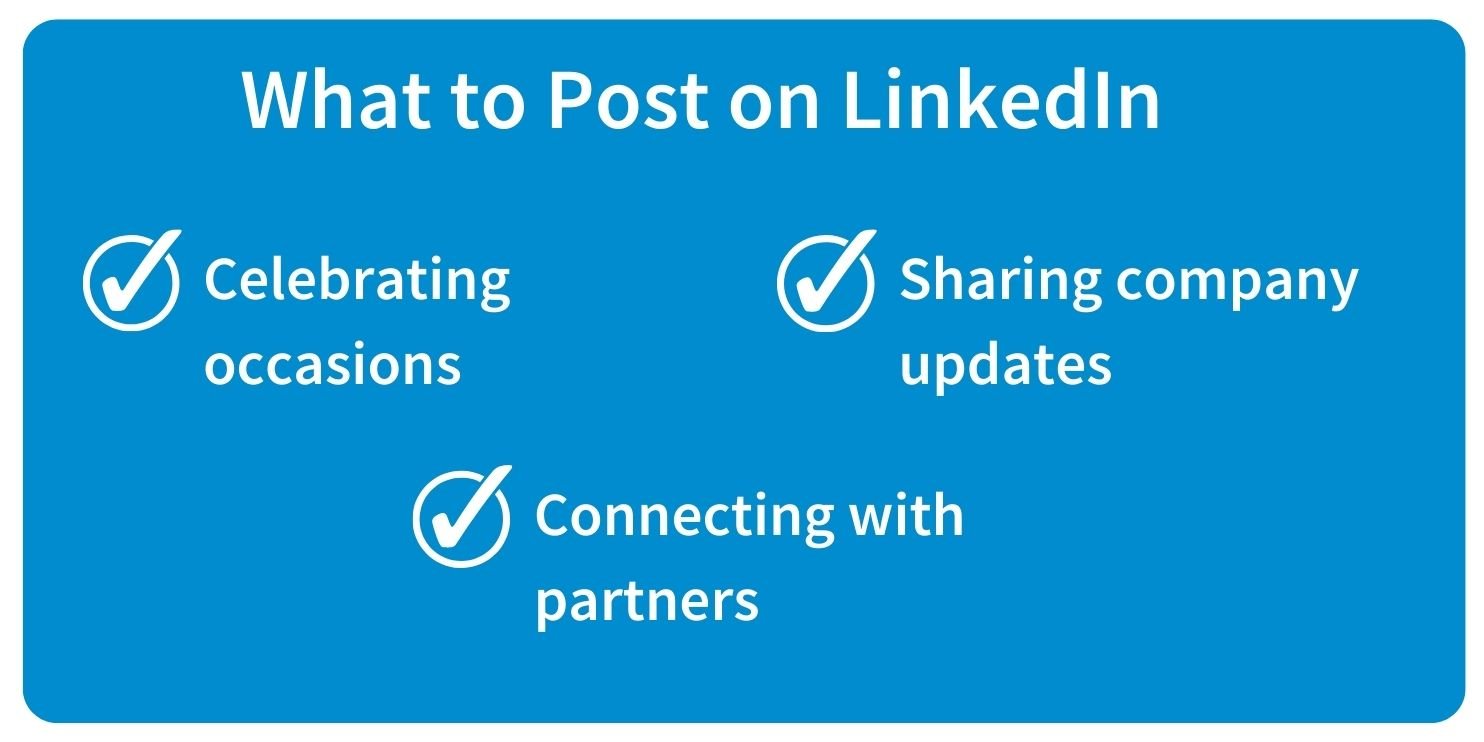 If you're having trouble deciding where to start, use DemandJump's Consumer Insights to see what your consumers care about. These consumer insights show exactly what your consumers are searching for related to your keywords, including the questions they are asking. A great place to start is to answer these top questions with your organic content.
How to Promote a LinkedIn Company Page
To further stand out on LinkedIn, any business can serve ads through the company's business page. LinkedIn Ads are a great way to reach a targeted audience with content tailored to their actions, interests, and behaviors. Similar to other ad platforms, LinkedIn Ads allows marketers to build numerous campaigns through LinkedIn Campaign Manager to reach professionals where they are.
DemandJump's Consumer Insights not only help create organic content, but can also help tailor your advertisements on LinkedIn to consumer behavior. What keywords should I use in my headline? What interests/behaviors should I target? Our consumer insights help narrow down your audience and tailor your messaging for more efficient campaigns.
How Do I Start Serving Ads on LinkedIn?
Before you dive in, you may be wondering, how expensive are LinkedIn ads? LinkedIn ads are, on average, more expensive per click than other social media channels. The major benefit of using LinkedIn ads is the precise targeting capabilities available. With LinkedIn, marketers can target specific industries, companies, job titles, member skills, demographics, and many other attributes. With the targeting capabilities, advertisers can precisely target their audience, which is why LinkedIn is more expensive than other channels.
Well, how do I start? Before creating your first campaign, you'll need to think about your budget, target audience, and campaign goals. LinkedIn allows you to decide what the objectives of your ads are, then it optimizes your campaign to help drive that goal. The best campaigns are those that the budget, audience, messaging, and creative are all aligned.
How Does DemandJump Work with LinkedIn Ads?
DemandJump has an integration with LinkedIn Ads, showing your ad performance side-by-side with your other marketing channels. Our integration pulls in your campaign performance, gives extra insights not seen on LinkedIn's ad analytics, and provides recommendations on how to improve your campaigns.
Get Free Consumer Insights Today!