These 4 crucial disruptors will shape the future of retail
April 11, 2018 •Egan Montgomery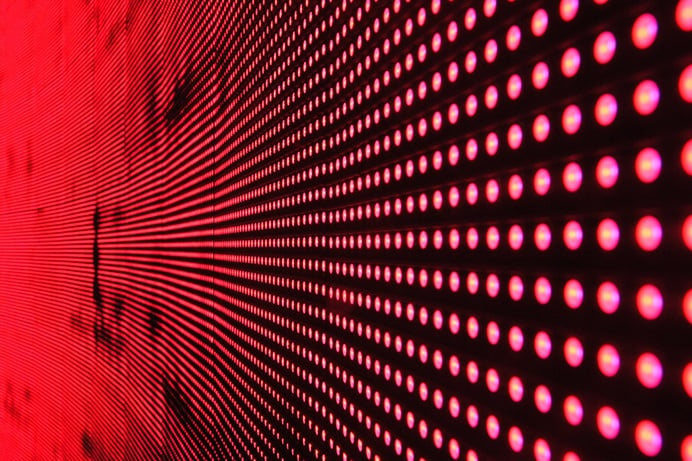 This post was inspired by a report titled Consumer Experience in the Retail Renaissance: How Leading Brands Build A Bedrock with Data, which was jointly produced by Salesforce and Deloitte. We enjoyed the research so much we wanted to weigh in ourselves.
Consumer experience is everything. You hear it every day.
Yet many retailers still fall short when it comes to delivering an exceptional experience for their customers across the entire funnel. Why?
We'll dive more into that later, but first let's talk about the "perfect storm" of convergence that is shaking up the retail world. Consumer expectations, technological innovation, industry disruption and economic changes are all meeting, with retail and consumer goods brands at the center of all the madness.
You've seen the headlines. Brand after brand is going bankrupt or shutting down stores for good. The doom-and-gloom coverage is pessimistic, bordering on sheer hopelessness. They are calling it the "retail apocalypse".
Ok, so, cool. While the haters are stockpiling 50+ years worth of gear from Toys 'r Us and hhgregg into fallout shelters, how about we focus on some facts:
Retail spend has outperformed GDP and risen every year since 2009
In 2017, 44% of consumers reported spending more on retail than 2016. Only 14% said they spent less
Brick and mortar is predicted to grow by 2022, and eCommerce is predicted to grow by $50B in the same period
Data obtained from Consumer Experience in the Retail Renaissance: How Leading Brands Build A Bedrock with Data
Retail is evolving
Does that mean some brands will be left in the dust? Absolutely, 100%. Some companies are too big, too slow, too old, too lazy, too cocky to embrace the new world.
But the destruction of the sluggish laggards only seeds opportunity for a new breed of better companies to emerge from the dust — whether they are legacy brands who make the transformation, or completely new brands built with and for the modern consumer.
Salesforce and Deloitte perfectly summarize the opportunity with one simple statement:
It's time for a retail renaissance.
With reason to be optimistic, let's now try and understand what will separate the winners from the losers. And before we address the solution, let's first address the core areas of disruption.
The Four Disruptions
There are countless factors contributing to what Salesforce and Deloitte are calling the retail renaissance, but for the sake of simplicity, they group it into "four main disruptions":
Consumer Disruption
Technological Disruption
Competitive Disruption
Economic Disruption
Let's start at the top.
1) Consumer Disruption
The digital connectivity of this day and age is representing a tectonic shift in consumer expectations and preferences. We can shop (or search) from anywhere with mobile phones. And Amazon and other retailers are giving us the ability to make purchases online in a few (or even one) click. Not to mention, we can now have almost anything delivered in two days, and many things delivered in two hours or less. This includes everything from household appliances, to office supplies, to groceries.
Just a few years ago, an item being out of stock was not really a big deal. Today, it's unacceptable.
2) Technological Disruption
Every aspect of retail is being disrupted by technology, across the entire funnel. Today's shoppers are never more than a few clicks aways from a purchase, a brand message, or a review. The increasing amount of touchpoints can be daunting, but innovations in data capture, artificial intelligence and more are allowing brands to serve up a more relevant experience from first touch to first conversion and beyond.
3) Competitive Disruption
Most retailers used to have three to five competitors to worry about. Now competition comes from anywhere, and everywhere, nonstop. We used to have one distribution channel. Now we have brick & mortar, ecommerce, marketplaces, resellers, digital storefronts, affiliates, comparison shopping engines… and the list never ends.
On top of this, we are facing the incredible proliferation of media channels, technology tools, and data sets. We used to worry about television, radio and print. But today, there are over 120+ marketing channels that marketers must compete through.
4) Economic Disruption
The fourth and final disruption comes from external economic pressures. Deloitte has covered The Great Retail Bifurcation in detail, but in summary, growth in retail has come from mainly price-based or premiere brands. Those brands which live in the middle are falling behind.
How to Position Your Brand for Success
Thanks to these disruptors, it is now more critical than ever to understand your consumers intimately. This includes detailed knowledge (fueled by data-derived insights) throughout the entire funnel, from acquisition through repeat purchases.
Here are three steps to understanding your consumers and use the four disruptors outlined above to your advantage.
1) Focus on your consumers above all else
All retail executives talk about the importance of putting their customer's first. So, why is it that Deloitte and Salesforce report nearly 60% of brand leaders surveyed say their company's unique value proposition is based on product quality or uniqueness.
It's a telling sign that a truly consumer-centric world is still more talk than action. And in this world, talk is not just cheap, it's also debilitating, as the speed of change is only accelerating.
Brands need to be truly empathetic to the needs and desires of their consumers, and always ask themselves this question:
"Am I delivering the best possible experience for my consumers, from pre-acquisition to repeat purchases?"
If most brands were to make an honest "gut check", then the answer to the above question would quite simply be "no".
Here are three strategies for building a more consumer-focused organization:
Use data: We'll dive more into this later, but at a high level, how are you using data to learn from your consumers? Are you capturing the right information? Are you investing in technologies and personnel to maximize the value of data and insights? Machines can't tell us absolutely everything we need to know, but artificial intelligence and data-driven decision making should be at the foundation of every strategic decision.
Be the customer, literally: When was the last time you walked into one of your stores, or engaged with your web experience as an actual customer? Chances are, you would find something to improve. Are your ads relevant? Would you feel like you were truly at the center of it all?
Gather feedback: A lot of brands we talk to are simply going through the motions when it comes to customer feedback. They're checking a box to say, "Yep, we are listening to our consumers." But are you really listening? Are you really asking the questions that matter, and applying the right mechanisms and processes to capture, analyze and implement customer feedback. The question I have is this — are brands going about this half-heartedly because it's a lot of work, because they have other priorities, or because they are afraid of what their consumers might say?
2) Unify the consumer experience
Deloitte and Salesforce accurately state the consumer experience is disconnected. There are many reasons for this, including but not limited to:
Siloed teams: Of course, businesses need to assign roles and responsibilities to certain areas of their company. And at one point, oh so long ago, this worked... for the most part. But now, as the consumer experience becomes ever-more connected, it's simply impossible to deliver an exceptional customer experience when your functional teams live in silos, are measured in silos, and by so many accounts, have virtual blinders on to the rest of the organization. It's time to integrate cross-functional teams to meet the demands of today's modern consumer.
The funnel dilemma: We probably have marketers to blame for this one, but why brands are so enamored with the "funnel" concept is simply beyond me. The traditional customer lifecycle funnel is a useful tool — but that's all it was ever intended to be. Unfortunately, for brands and consumers alike, it has evolved into a manuscript, almost a rule of law, where we jam every interaction, every channel, and every team into some stage of the funnel. In a hyper-connected world, to think these funnel stages live in isolation of one another is preposterous. Yet brand teams and leadership are still highly segmented on a funnel basis. Not to mention (see bullet 4) each funnel stage has its own measurement criteria or KPIs.
Disparate information systems: At this point, you may be noticing a trend of disconnection. Data and technology responsibilities/governance are scattered across the organization in a way that not only makes it difficult to gather actionable insights, but also makes it difficult to rebuild and realign technology for the future. This issue is not specific to any company size or industry, but we do consistently see RCG brands as having a lot of opportunity to centralize information systems and reporting.
Metric madness: As referenced earlier, many teams have vastly different, often conflicting KPIs and metrics. This causes misalignment and potentially friction between cross-functional teams, making it harder to deliver a truly exceptional customer experience
It is critical to unify the consumer experience across channels and across funnel stages. This includes advertising & acquisition, messaging platforms, loyalty programs, social media, marketplaces, email communication and service.
One of the first and most important steps towards a unified consumer experience is determining who has ownership within the organization. A person or team needs to be the advocate, the challenger and the police for all things consumer experience related.
The simple but important step of assigning ownership makes a statement to your organization that consumer experience is a priority, and that your brand is serious about unifying across the business.
3) Make data the foundation of your decision-making process
To deliver an exceptional consumer experience, brands need to make all their decisions based on a concrete foundation of data.
There is always a need for and a benefit of human touch. In fact, we believe that the best organizations in the future will learn how to expertly marry machine intelligence with human decision-makers to drive the best results. It's about man and machine working together to maximize the consumer experience and drive revenue for brands.
That said, even decisions which require some degree of subjectivity (and most will), must first start with data in the form of actionable intelligence, so that decision makers can make the right call to eliminate wasted time/money and maximize the return on investments.
Unfortunately, according to Deloitte and Salesforce, survey results demonstrate that brands aren't yet able to translate data into actionable insights. This likely means that many companies simply aren't positioned to adopt innovative new technologies like artificial intelligence in the coming years.
We know for a fact that elite performers (brands whose revenue increased more than 10% in the past fiscal year) focus on data at nearly 2x higher rates than underperformers. Therefore, the role of data will only continue to increase in importance as our four disruptors filter out laggard brands, and a new class of companies emerges.
Artificial intelligence will be a critical factor in unlocking the full potential of data. Expect AI to improve every aspect of the consumer journey, including advertising & marketing, security, agility & service, and personalization.
The unified application of data is the building block of a modern best-in-class consumer experience strategy. No matter what happens over the course of the next few years, we know that data, technology and artificial intelligence will play a critical role in the success or failure of brands.
Conclusion
Consumer, technological, competitive, and economic disruptions are the four main factors driving the retail renaissance.
To flip these disruptors from a threat to an opportunity, brands need to adopt a consumer centric approach. Using data to understand your consumers intimately will be foundational to the success of companies over the next 1-5 years.
But in order to garner any actionable insights from data, brands need to take action and unify their teams, metrics and technologies across the organization. It's time to break down the silos.
A seamless consumer experience is important across the entire funnel, but it starts with acquisition.
The disparate nature of marketing tools, technologies and channels makes marketing and advertising one of the most segmented functions in all of business. And yet, it is so critical to unify your acquisition strategy across channels and teams, because acquisition is the fuel for every other revenue generating function.
The DemandJump platform enables marketers to find and target new customers with precision by locating qualified traffic three steps before they reach you and more importantly, your competitors.
DemandJump also unifies cross-channel reporting and attribution, offering more than 170+ data points, and practically unlimited reporting customization.
Delivering a seamless customer experience starts with first contact. If you want to emerge from the retail renaissance as a leader, follow the steps outlined in this article, and be sure to download this report for more information.
Want to learn how the DemandJump platform is unifying consumer experience from first touch, and doubling marketing performance for brands? Schedule a demo today.