What Makes a Good Website in 2021?
August 3, 2021 •DJ Team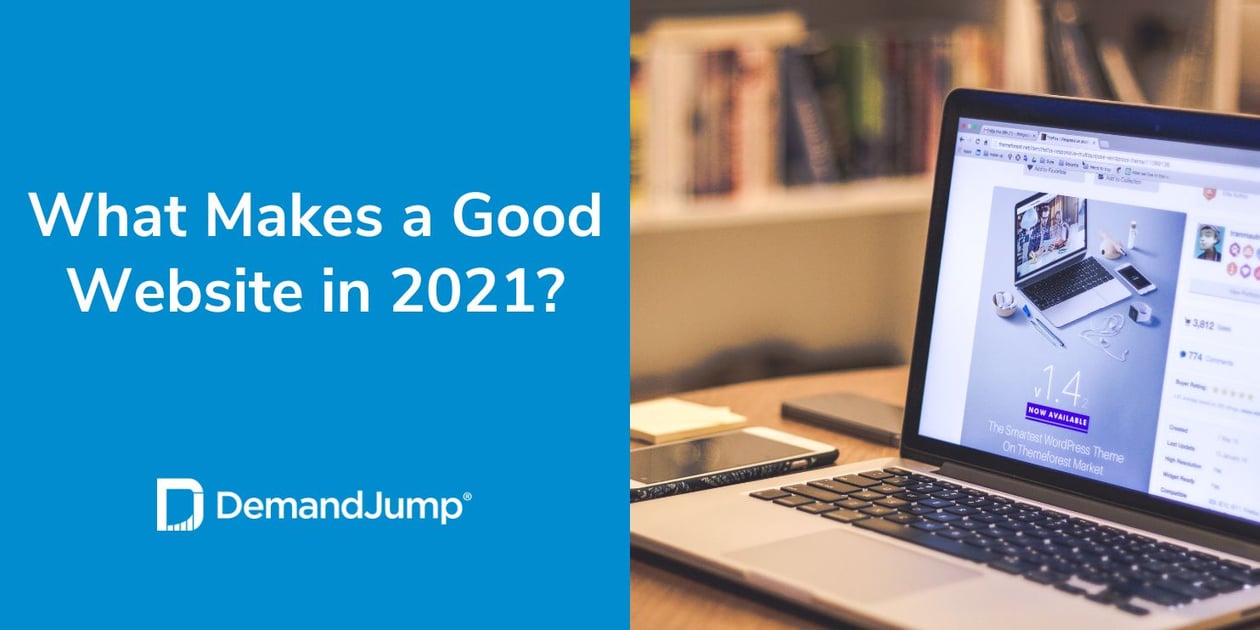 Trends keep changing, and businesses need to know how to design their sites to maximize their ROI. So far, 2021 is bringing a lot of changes from both industry leaders and search engines on the best factors that contribute to good site design.
Here's a checklist of all the latest trends to follow with practical tips on what to focus on.
Let's dive in.
Best Website Designs
Website design has changed a lot in the last few years. Google put even more emphasis on the user's search intent and the user experience, and site design has followed suit. Sites are increasingly valuing functionality and ease of use over fancy design. Here are a few qualities of a good website that should be on your checklist.
Functionality and Ease of Use
The user's experience is the most important thing for any brand. If your site is hard to use or if it has unclear menus with a cluttered design, then you won't get as many leads and you certainly won't get to the top of search results. 2021 is the year for brands to put functionality above design.
Mobile-Friendly Use
Your site absolutely has to have mobile-friendly use. Over 50% of all site visitors come from mobile devices, so it's critical you optimize your site design for mobile and tablet users. This means using "burger" menus, large buttons that are easy to click on, and an optimized mobile checkout.
Interactive Content
We're seeing a lot more interactive content this year. That's website content that you can scroll over and it moves or gifs that play as you scroll down the page.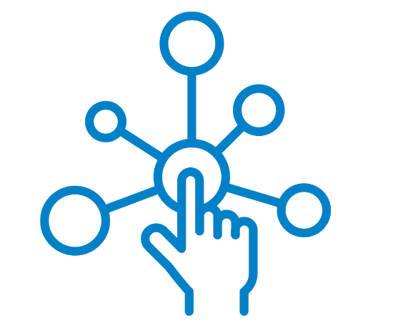 Sticky CTAs
Clear calls to action are an absolute must for any website, and we're seeing more and more sites use sticky CTAs to improve their conversions. This means CTAs and top menus constantly display as the user scrolls down the page.
Website Trends 2021
Another really important aspect of good website design is following the latest trends. These can vary from buttons that are the most popular to illustrations that have become fashionable in the last year. Using these can be a lot of fun, while they also may positively affect your conversion rate.
Here are a few of the top website trends to use in 2021 and beyond.
Emojis
With everyone interacting digitally and working remotely, it's no wonder sites are displaying emojis. These friendly icons used to be reserved for social media and chatting apps. Then they rose to popularity for email marketing. Now, brands are displaying them proudly on their sites. Emojis make content so much more relatable because they convey emotion faster and better than written text.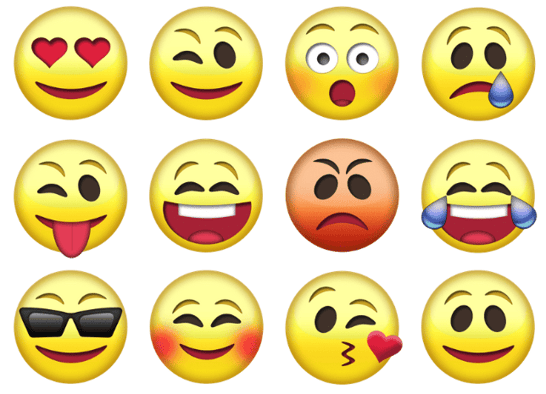 Cartoon Illustrations
Another popular trend is cartoon illustrations. We saw it with Mailchimp's recent redesign, where the email marketing giant added black and white illustrations to every page of its site. Cartoon illustrations provide a way to add a human touch without having to use stock photos or hire photographers.
3D Illustrations
We're in the age of AR/VR, and B2B sites have jumped on the trend by displaying 3D illustrations on their sites. It's a great way to provide depth to your design, and it works really well for sites with minimalist designs. 3D illustrations are also critical for e-commerce brands to display their products from all angles.
Audio Content
The new way to consume content is through audio. Audiobooks were just the beginning. Podcasts really popularized audio and then Clubhouse launched. Now you can find people talking on virtually any topic imaginable. Voice search is a popular way to shop for products online. Brands are displaying audio content on their sites, such as this example from the New York Times:
Good Website Examples
Want to see some of these trends in action? We've gathered a few winning sites to help you visualize these trends and get an idea of how companies use them. Here are some good examples of sites to inspire you in 2021.
Protest Sportswear
Protest does a great job of displaying its product categories visually. It also displays images of its products in action and focuses on the "look" rather than a specific garment.
Overflow
Overflow is a design tool that helps businesses create flow charts. The company's home page is brilliantly optimized—everything a user wants to know is above the fold, the CTAs are super clean, and there's a nice video that shows the process visually.
Fork
Fork is an open-source CMS tool with a stunning site design. Notice it uses a friendly illustration, a visible CTA, and clear product images that display benefits and features.
Best Practices
There are some overarching website content ideas that always work well. They are broader aspects of marketing that help summarize everything we've talked about. Here are some of the larger themes of good website design in 2021.
Clean Design
Keep your website pages simple and straightforward. Always compress your images and illustrations to speed up loading times. Make sure that each image highlights the benefits of your product or service.
Intuitive Structure and Clear CTAs
Make sure your CTAs are clear and visible and your site structure is intuitive. Run some heat maps and usability tests to ensure your visitors can find various areas of your site and that everything is easy to navigate.
Focus on Telling a Story
Your entire site should tell a story to your readers, from start to finish. It could be the story of your business or your product, and it should inspire your visitors to learn more, to engage with you, and to ultimately make a purchase.
2021 Is the Year of User Experience
User experience is everything.
Google recently rolled out a new page experience update that heavily focuses on the user experience of every page of websites. So the biggest takeaway is to make sure your site design focuses on your users and provides them with the best experience possible.
There is no better way to improve user experience than aligning to actual user behavior. Start creating content that ranks, content that your users are searching for. Get started with DemandJump today!
Get Your Free Pillar Strategy Report