Senior Account Executive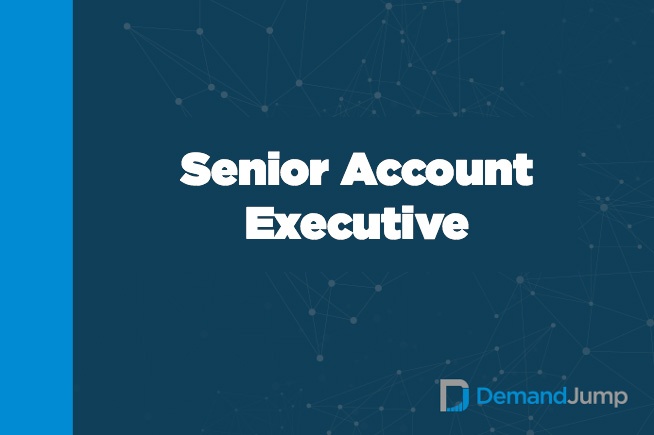 Apply right now for our open Senior Account Executive position! Scroll down to learn more and submit.
Responsibilities:
As a Senior Account Executive, you will be responsible for driving new business enterprise sized opportunities. This is a great opportunity for someone to join a fast growing, venture-backed startup in the rapidly developing Marketing Technology space. You will be responsible for building and maintaining a healthy pipeline, navigating complex sales cycles and pitching to C-level executives across Retail, eCommerce, Pharma and other sectors. As one of our key sales leaders, you will also participate in product discussions and play a critical role in defining our business strategy, reporting directly to the CRO.
We are an innovative martech startup dedicated to building a rewarding work environment with a huge emphasis on maintaining an inspirational and balanced culture.
Sales Experience:
Successful results in a complex sales environment
SAE/Enterprise = minimum of 5+ years of comparable, outside sales experience or AE/Mid-Market = 3+ years
Solution / Consultative selling skills
Hunter of logos vs. farmer of existing customers
Demand creator and opportunity manager
History selling for the underdog without name recognition
Discipline and confidence to lead prospects through a mutually beneficial due diligence / sales process
Apply "Challenger" sales techniques (teach, tailor, take control