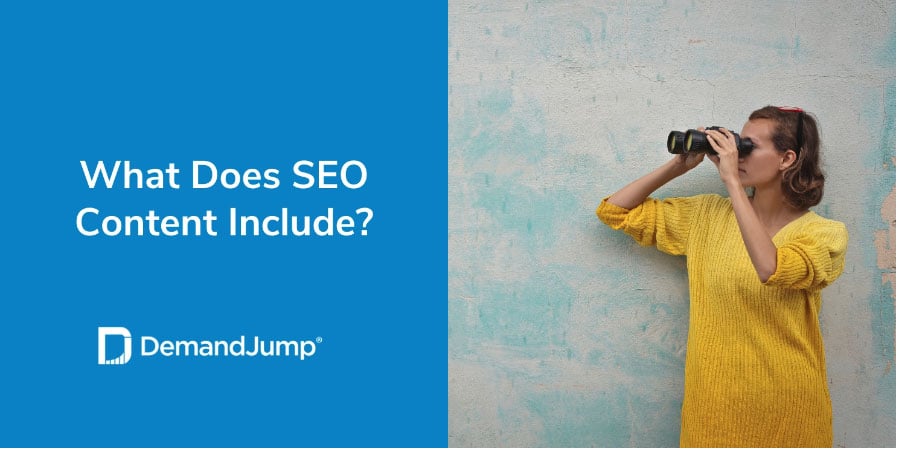 In the vast realm of the internet, where billions of web pages wage war for attention, search engine optimized content emerges as a guiding beacon. These masterpieces atop the search engine result pages (SERPs) are the crème de la crème, offering helpful content laid out in the most engaging way.
But in the ever-shifting SEO landscape, conquering this elusive SEO summit yourself can feel like a daunting task. With so many options vying for attention—from the latest SEO content tool to a new SEO content checklist or tactic in the news—it's easy to become overwhelmed and unsure of where to aim your efforts.
Thankfully, Google's latest algorithm update sheds some much-needed light on the subject. With this "helpful content update," Google urges creators to focus on making content for people, not algorithms. The days of deceptive SEO practices, such as keyword stuffing or reusing the same content, are long gone. Now, the content that receives top SERP spots is the content that humans will find most helpful and valuable.
So, with all this in mind, what should SEO content include? First and foremost, it must be helpful. Beyond that, it can be a blend of informative articles, engaging videos, eye-catching infographics, and everything in between. Let's explore how to integrate SEO into your content further below.
What Kind of Content Is Best for SEO?
The best content for SEO follows a Pillar-Based Marketing (PBM) approach. A PBM strategy utilizes structured content networks to capture organic traffic by responding to search behavior around a chosen "Pillar" topic. PBM has helped businesses climb SERPs in weeks instead of months—read more about it here.
Within a PBM content network, you can use various content formats. Here are some popular ones that tend to snag the top positions on SERPs:
Informative Articles: Armed with top-notch research and detailed analysis, informative articles dish all the must-have details on specific topics.
Guides and Tutorials: Step by step, guides and tutorials teach you the art of tackling challenges and becoming a problem-solving pro.
Listicles and Topical Lists: These are articles presented in a list format, such as "10 Tips for Effective Marketing" or "Top 5 Tools for SaaS Companies. There's something so appealing about a list and its bite-sized nuggets of easily digestible content.
Infographics: You can turn dry data, statistics, or mind-boggling concepts into memorable visual representations with infographics. Not only are these visually appealing, but

studies

show that people are more likely to share posts with images.
Videos: With the popularity of platforms like TikTok and YouTube, videos are becoming increasingly popular. You will commonly see video elements embedded into high-ranking blogs and websites.
Original Research and Studies: Conducting and publishing original research or studies within a specific field is highly valuable and can further establish your website as a reliable and authoritative source of information.
Frequently Asked Questions (FAQs): By anticipating and answering the burning inquiries of users related to a specific topic, product, or service, you establish yourself as a helpful resource and build trust with your audience. Plus, the FAQ format can make it easier to incorporate more complex long-tail keyword queries.
For more great SEO content nuggets subscribe to Page One or Bust! wherever you listen to podcasts.
What Are SEO Content Writing Examples?
Studying successful SEO blog writing examples can provide valuable insights into what makes content rank highly in search engine results. Let's examine three examples of top-ranking content for common business keywords and explore why they have secured the top SERP position.
SEO Content Example 1: "Best Business Management Software"
The top hit for the search term "best business management software" is an article by ProofHub titled "21 Best Business Management Software You Should be Using Today." Some notable SEO best practices on this piece of content include:
Pleasing Visuals: ProofHub has incorporated aesthetically pleasing images throughout, enhancing the overall reading experience and making the content more engaging.
Comprehensive List: It presents a clearly numbered list of 21 business software suggestions, including ProofHub as the first option. However, it goes beyond self-promotion and explores various other business software options. Each suggestion is accompanied by an image of the software's homepage, adding visual context.
User Intent: The article aligns with user intent by delivering what people expect when they search for the phrase "best business management software." Users can explore 21 different kinds and see what each has to offer—perhaps ProofHub may even be their final choice!
SEO Content Example 2: "What Is a Customer Relationship Management System?"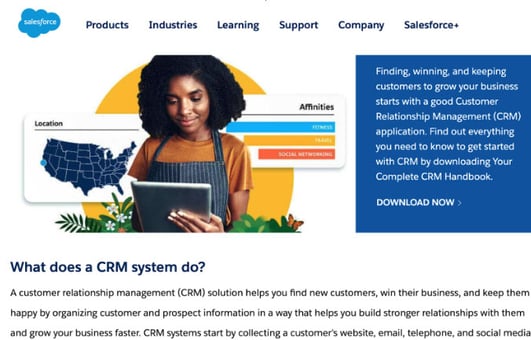 Salesforce secures the top ranking spot for the search term "what is a customer relationship management system" with their article titled "What Is CRM?". This example showcases effective SEO content writing through the following elements:
Logical URL: The article's URL is simple and logical: salesforce.com/crm/what-is-crm. The keyword phrase "What is CRM?" is right there in the URL, and there's not an extensive path before the keyword phrase.
Multimedia Elements: Salesforce incorporates photos and videos within the content, giving the user experience a little extra oomph and multiple options for taking in information.
Internal Linking: The article includes a logical internal link to Salesforce's main CRM pillar page early on in the first paragraph. This type of internal linking is a

Pillar-Based Marketing

best practice, as it creates easy navigation for visitors and encourages them to explore more relevant content.
Answering Keyword Questions: The section headers in the article pose relevant keyword questions like "Who is CRM for?" and "What does a CRM system do?" The author of the blog answers the questions directly after the header, giving readers a straightforward answer in the most logical place.
SEO Content Example 3: "Accounting Software for Startups"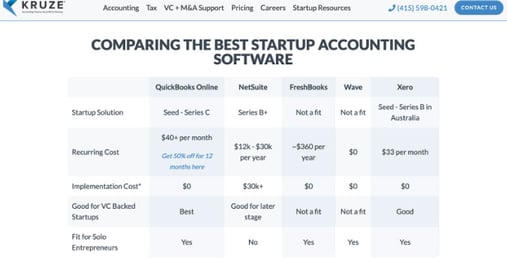 Kruze Consulting claims the number one spot for the search term "accounting software for startups" with their article titled "Best Accounting Software for Startups." This example demonstrates effective SEO content by utilizing the following techniques:
Lower Search Volume Win: Kruze Consulting could have aimed big for the keyword phrase "accounting software." But that's a pretty major keyword to go after, as the top spots are occupied by giants like Investopedia, G2, Forbes, and others. Instead, they targeted "accounting software for startups," created excellent content around that keyword, and won the top spot! Whereas putting in the same amount of effort for "accounting software" probably would have yielded lesser results due to the competition.
Long-Form Content: The article extensively reviews top accounting software options, such as Quickbooks and NetSuite, and comes in at over 5,000 words. Even though it's long, it doesn't feel repetitive or overdone—every section feels necessary to a savvy evaluation of accounting software. They include comparison charts, examine costs, tips for picking the right one, integrations, and a handy FAQ section.
Options for Reading or Listening: Kruze Consulting includes multiple video segments throughout the piece that align with the surrounding written content. This layout gives readers the flexibility to choose between reading or listening to a video, so everyone can choose the style that works best for them.
What Can We Learn from These Examples?
By analyzing these examples, it's clear that successful SEO content incorporates multiple elements, from appealing visuals to addressing relevant keywords. Applying these techniques can enhance the visibility and ranking of your own content on SERPs.
Start Exploring SEO Content Writing Topics With DemandJump
If you have questions like "How do I get content ideas for SEO?" or "How do you structure SEO content?" running through your head, you need DemandJump. Within the DemandJump platform, you can:
Identify the precise content you need to create to move your website up SERPs.
Explore networks of keywords around any topic you choose.
Plan an SEO strategy to outrank your competition.
Dive into writing with Content Briefs that include keyword outlines.
Track your results to know which content is doing well and which needs some attention.
Prioritize keywords based on search volume and intent.
Compare your keyword rankings with your competitors.
Write faster and rank better with the help of DemandJump's Topic Insights.
Ready to create some content that dominates SERPs? Take a look for yourself and see just how easy it can be!
Get Your Free Pillar Strategy Preview!