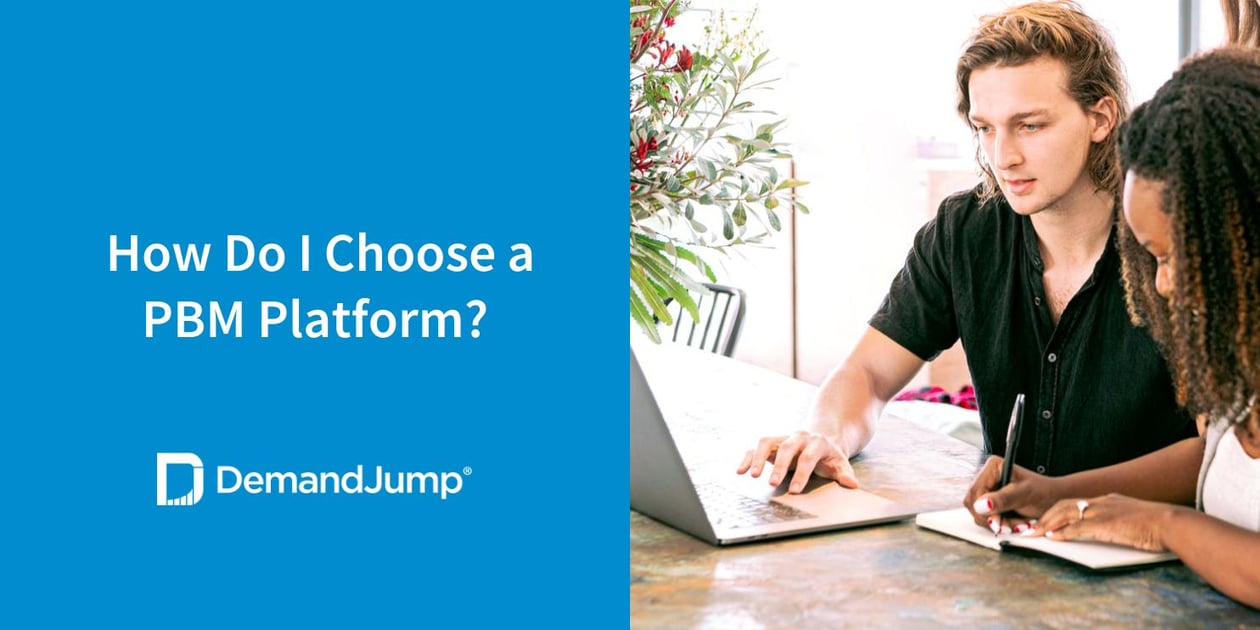 Pillar-Based Marketing (PBM) is taking the marketing world by storm. What is PBM? It's a marketing strategy that aims to push your website to page one of Google through a web of content you create. A Pillar-Based Marketing campaign consists of at least 16 pieces of content, including:
1 pillar of 3,000+ words and 15-20 keywords
3 sub-pillars of 2,000+ words and 10-15 keywords
12 supporting blogs of 750+ words and 7-8 keywords
When you interlink these pieces of content, you establish your business as an authority on whatever topic you base your PBM strategy.
Right now, there is only one PBM platform available out there for you to use: DemandJump. However, because PBM brings businesses so much success, it's only a matter of time before other Pillar-Based Marketing companies are created. In the meantime, you can even compare our PBM platform to other keyword platforms. Because you will want to find the best one to use, it's important to know how to make a good PBM platform comparison.
What Is a PBM Platform?
A Pillar-Based Marketing platform is a tool you can use to create your PBM strategy. Essentially, the platform is meant to take the guesswork out of your topic selection and cut back on the research you have to do to see success. A PBM platform will do all that work for you so you can get straight to writing quality content that ranks.

Do I need a PBM platform? you might be asking. If you want the best, most successful PBM strategy you can create with less work, then yes you do. It's your ticket to figuring out what your audience wants and proving to them and Google that your business is an authority on a topic of your choosing. And instead of worrying about writing for Google algorithms, a PBM platform will give you the tools to navigate those algorithms so that you can worry about connecting with and writing for humans.
What Should I Look For in a PBM Platform?
When trying to find the best PBM platforms out there, you should look for these features in each one:
Pillar Strategy Creation: Platforms make creating PBM strategies much easier when they tell you exactly what to write about. When you have a pillar topic idea, the platform should be able to advise you on what sub-pillars and supporting blogs to write to boost your pillar. DemandJump has a Pillar Strategy tool that maps out everything you should consider writing about.


Keyword Lists: One of the main methods to ranking in Google searches is choosing the right keywords to include and integrate organically into your content. You should have a platform that will provide you with those keywords so that you gain the results of writing SEO content without all the research. DemandJump offers lists of high-ranking keywords so you can use the same language as your target audience.


Success Tracking: A good PBM platform will allow you to track the success of your PBM strategy once all of the related content is published. With DemandJump's Pillar Trends tool, you can see where you are ranking for the keywords you used within your content as well as when your content reaches page one. We even give you a week-by-week breakdown showing which specific position your content is reaching in Google.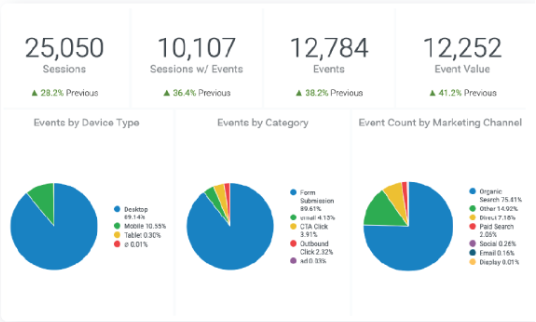 Competitor Ranking Results: Another way to track your PBM strategy's success is by comparing your rankings with those of your competitors. This will show you which areas you should target for improvement and which areas you are doing well in. With DemandJump's Competitor Rankings tool, you can see where you and your competitors are scoring with the top keywords and phrases you are targeting.
How to Implement Pillar-Based Marketing: Use DemandJump
If you want to create a successful Pillar-Based Marketing strategy, why not choose the platform where Pillar-Based Marketing started? DemandJump is the first PBM software company and, as of now, the only one.
As marketers, we get how hard it is to drive organic traffic to your content. That's why we created and continue to improve upon our platform to relieve some of the stress that we remember facing in the early years of SEO.
Even if the concept of Pillar-Based Marketing is new to you, you can still take advantage of our platform. With DemandJump University, you can take courses in Pillar-Based Marketing as well as in using our platform. All our courses come with certification to prove that you gained expertise in each topic. Whether you are a strategist, a writer, or an agency partner, you can use our platform to make the most of PBM and climb the pages of Google. Ready to learn more? Try it for free today.
Get Your Free Pillar Strategy Preview!