How a Metal Company Went From 0 to 151 Page One Rankings in Just Days
September 14, 2023 •Drew Detzler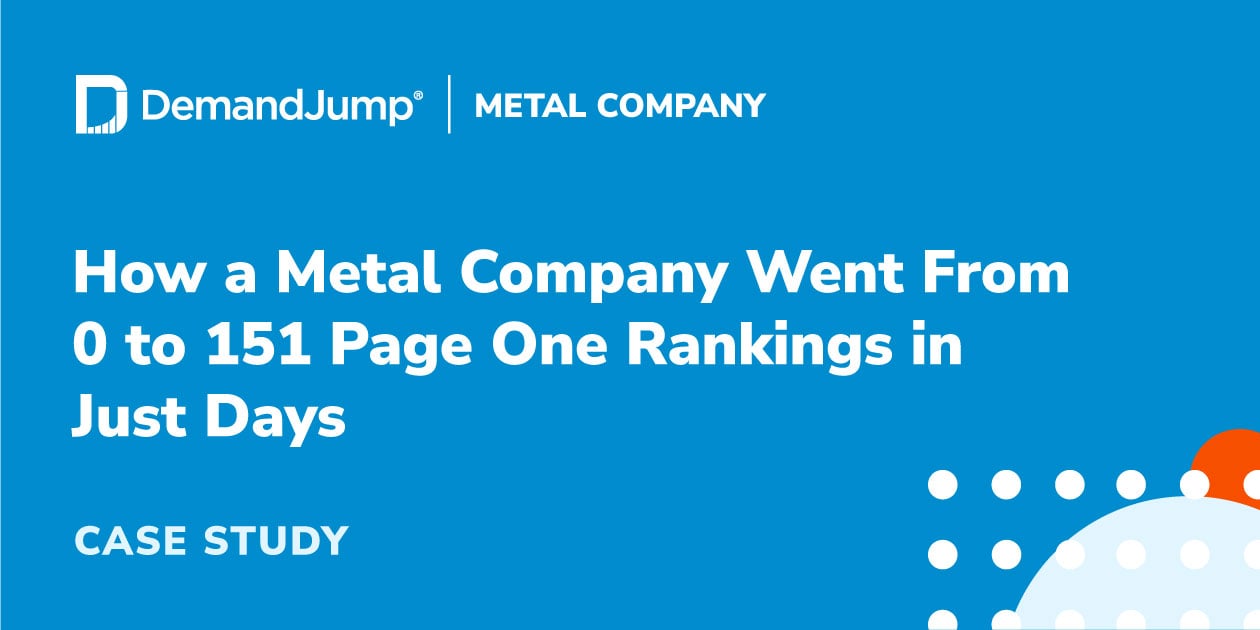 Most content marketers know that improving Google SERP rankings is a potent strategy for boosting organic website traffic, ultimately leading to more prospects, conversions, and revenue.
However, historically, ascending Google's ranks has been a daunting task, especially in competitive landscapes, often taking months or even years. DemandJump aims to change this through Pillar-Based Marketing (PBM).
PBM combines a few key elements for exceptional organic search results:
A data-backed strategy that pinpoints topics, keywords, and exact phrases that searchers are actually looking for. With PBM, there's no more guessing at what content to write.
An interlinking network of content made up of pillars, sub-pillars, and supporting blogs that uses both short-tail and long-tail keywords to signal your authority to search engines and humans alike.
Helpful, educational content that directly answers your customers' questions.
Pillar-Based Marketing eliminates content guesswork, aligns with Google's user-friendly content focus, and can yield triple-digit growth in top 100 keywords within months. Here's the story of how a manufacturing company made it happen.
The Goal
A metal company set out to establish themselves as thought leaders and take organic market share around the topic of 'Exterior Finishing'. They set out on this journey with one of DemandJump's trusted partners, a full-service marketing agency, Miller Brooks.
The Plan
This is where DemandJump's marketing strategy platform comes in. The platform shows you the exact content to create to increase first page rankings and drive outcomes.
With the help of the DemandJump platform, the Miller Brooks team ran Topic Insight reports to better understand their organic search performance, how their competitors were stacking up, and what keywords mattered most to their target audience.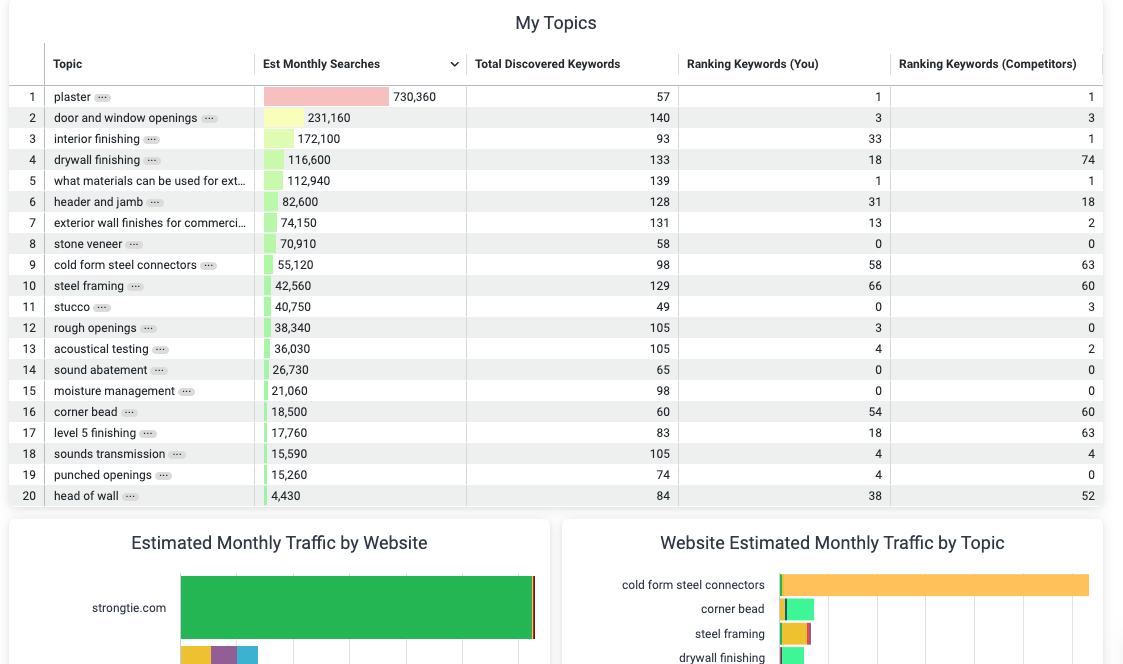 From there, they chose "Exterior Finishing" as their first pillar to focus on. Once this was decided, DemandJump's Pillar Summary tool empowered Miller Brooks' content team to understand exactly what their client's customers were searching and asking.
The Miller Brooks team was able to quickly and conveniently aggregate those keyword insights into helpful content briefs to begin writing and publishing. In other words, the platform gave them the exact keywords and phrases to use to reach their target audience.
Throughout this process, it was critical for the team to understand exactly what their audiences were searching and what questions they had related to their products. This knowledge allowed them to create human-centric content that would be truly helpful and meaningful to real people researching real solutions. The best content writers know that you're not just writing for search engines—you're writing for the people who use search engines to find the information they need day in and day out.
The Results
In just days they saw significant increases in rankings and traffic for their pillar topic.
Within days of the content going live they saw:
An increase from 0 to 386 Page One Rankings
They were ranking #1 for their short-tail topic of "Exterior Finishing"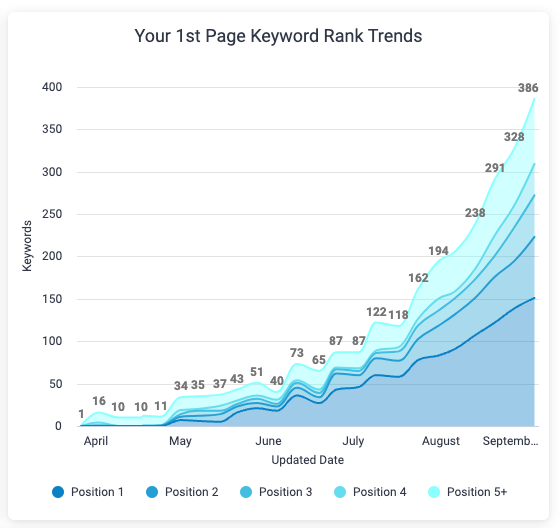 As the team continues to write and develop more content that's based on what humans and search engines are looking for, their results will only continue to grow.
With the help of DemandJump, Miller Brooks was able to generate a strategy, create content, and have visibility into how individual content was contributing to its overall strategy. Congrats to Miller Brooks and their client—we're looking forward to your continued success!
DemandJump: Content Made Easy
The results that Strike Graph continues to achieve are impressive, to say the least. But, they aren't the only ones seeing this kind of growth. Every day, DemandJump's customers are increasing their page one rankings, taking back organic search market share, and getting more eyes on their offerings. The fact is, DemandJump makes it easy to do.
Ready to see it for yourself? Create a free account to start running insights and developing content that ranks today!