Julie Lyle Defines the New Reality of Learning for Business
August 16, 2017 •Natalie Davis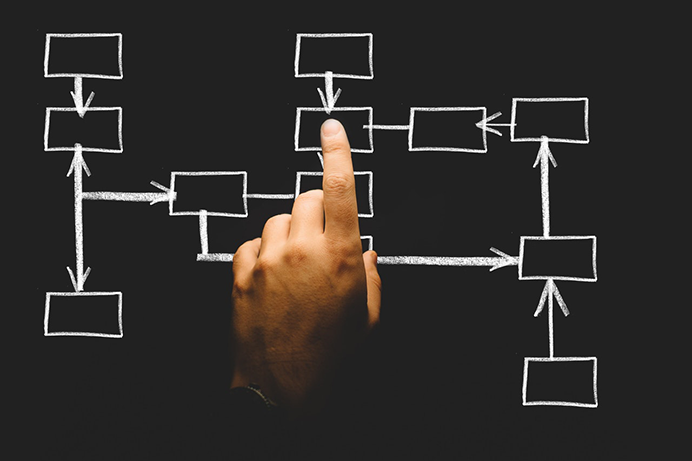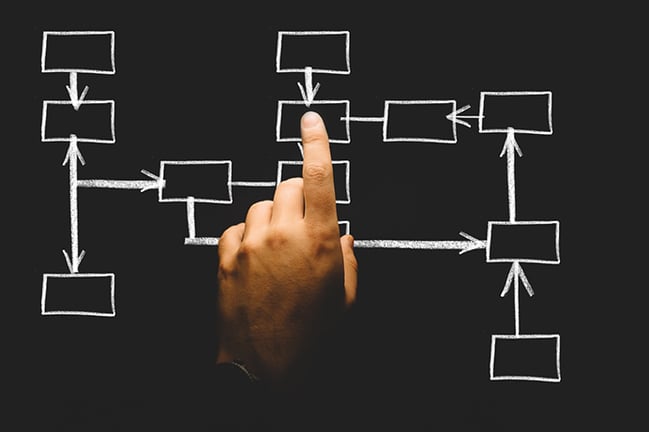 Julie Lyle, the former CMO of Walmart, recently addressed an audience of ~250 CEO's and CMO's at the TCC Retail Showcase in the Louvre in Paris.

We grabbed her for a few minutes to ask her to expand on a few thought-provoking comments she shared during her speech:
DemandJump: How are the world's top brands positioning their teams to win - in what is arguably the fastest changing business environment in history?
Julie: Clearly, there isn't one single solution to address every industry vertical or business. However the most important thing to consider when structuring your teams to win in today's competitive marketplace is:
He who learns most quickly… wins.
This is not a hypothesis. Rather, this is the new maxim that defines the way business and teams must work today, and into the future. This new "reality of learning" is being fueled by globalization and by the rapidly accelerating pace of technology. So you must create organizational structures and support systems that accelerate learning, trial and innovation.
DemandJump: It is no secret that retail specifically has been thrust into a vortex of changes. Within retail, you mentioned that it is specifically the marketing teams that are scrambling to keep pace. Why?
Julie: Because retail marketing teams are sandwiched between 1) technological changes that are reshaping their organization's go-to-market model, and 2) marketplace changes that are reshaping customer expectations - every day.
And these changes are accelerating rapidly, with a compounding effect brought on by the "Three V's":
DemandJump: Can you give us a few examples?
Julie: Marketers used to have only a handful of competitors to keep tabs on. But now, competitors are coming from anywhere and everywhere, constantly.
Marketers used to have only 1 or 2 distribution channels to manage. Now we have brick & mortar, ecommerce, marketplaces, resellers, digital storefronts, affiliates, computer shopping engines…..and the list never ends.
On top of this, we are facing the incredible proliferation of media channels, technology tools, and datasets. Not too long ago we only had to worry about television, radio, direct mail and print. But today, there are over 120 marketing channels that marketers must contend with.
And when it comes to marketing technology, the pace of new entrants is even more staggering. in Scott Brinker's 2017 Martech LUMAscape, Scott revealed that there are over 5300 marketing tech tools today, that's an increase of nearly 3500% in just 5 years!
While this may seem an impossible load for marketers to manage - it is not. And marketers within the world's fastest growing companies are figuring out how to leverage these changes to their advantage.
DemandJump: Can you elaborate on companies that have continued to be successful in marketing amid the proliferation of tools, channels and competitors? What is it exactly that helped them succeed?
Julie: Well, Amazon may be the most well known company dominating the retail sector.
They rely on Artificial Intelligence to help their organization learn faster, and to ensure their systems deliver the quickest and best customer value.
But aside from the "orange smirk" there are game-changing companies, like StitchFix and Ashley Stewart, which understand that Artificial Intelligence is at the core of competitive advantage today - and will continue to be far into the future. From predictive merchandising to location-based marketing, analytics and loyalty, game-changing companies are leveraging AI to fuel their key growth and customer-facing strategies.
DemandJump: How can companies make it in an "AI Future"?
Julie: Committing to AI requires a cultural shift and executive buy-in.
Ultimately, the whole company must be engaged, it shouldn't only be the isolated to a single "Innovation leader" or "Learning Department."
Companies become most effective when they look for talent and resources outside their four walls to be sure they balance institutional knowledge with an external point of view.
I myself am a testament to this. A key decision-maker in my hire was Paul Higham, the CMO of Walmart, and someone with 20 years of deep retail and brand experience (11 years had been with Walmart at that time). Paul had established Walmart's brand clarity and global price positioning dominance. Yet he had the vision to bring me in - an outsider - to head marketing for the Walmart International Division. And, Paul knew I had no prior experience in retail.
But what I did bring to Walmart was an external point of view regarding trends in multi-market brand hierarchies, advancements in consumer financial services, and global digital marketing. And, I was more focused on building cross functional, cross geography partnerships to accelerate our advancement of key initiatives. In the first two years we were able to launch a portfolio of financial services and build significant ecommerce sites across 17 brands and thousands of stores outside the United States.
DemandJump: So how can you tell if your company is positioned to be a "fast learning organization"?
Julie: Key benchmarks for fast-learning businesses include:
They have senior executive buy-in
They foster a DNA for change throughout the enterprise
They dedicate resources for innovation and learning
They balance institutional knowledge with external points of view

DemandJump: Where do companies find the types of innovators needed to foster company-wide change?
Julie: Innovators can come from inside or outside your organization or industry. What is most critical for success is your ability to recognize the associated skill sets, and that your organization has a culture of innovation that will enable these skills to flourish.
Look for these skills in the ways that your existing people or external candidates approach problems. For example, let's say you are a grocer and you learn of a new refrigerator model that has cameras placed inside to determine when specific products are running low or missing, so it can automatically place a reorder for that family.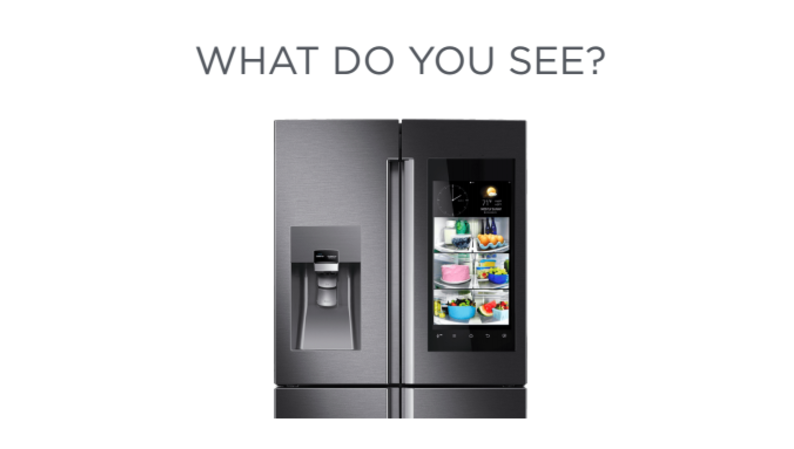 In most cases, grocery teams will look at this refrigerator and think, "Wow. We need to be able to fulfill online orders automatically."
Yet a true innovator will see 2-3 steps ahead. The innovator will make plans to move quickly and lock down exclusive relationships with the refrigerator manufacturer and the app developer who will manage the order conveyance between the manufacturer and some fast-learning grocer. This way closing out competitors and gaining a real advantage.
At the same time, the innovator will recognize that this new technology will significantly circumvent the grocer's ability to drive private label messaging, trial and ultimately conversion which today is dependent on the experience at the shop shelf. Knowing how important private label margins are to the organization overall, the innovator will begin identifying new, alternative ways to drive sampling, promotion, etc for the grocer's own label product lines. Or, they will seek completely different ways to offset that margin loss entirely. Innovation requires a completely different way of seeing things and problem solving.
Key Benchmarks for internal readiness of an organization:
They build collaboration tools and processes
They form contingencies that allow scale
They automate everything
They nurture innovators and hire for gaps
DemandJump: So, what about individuals? How would you recommend individual marketers or CMOs ensure they are continuously learning and staying innovative themselves?
Julie: You're exactly right. The importance of learning and constant improvement is not limited to companies. There can be no progress if individuals are not committed to their personal learning agenda and to developing their own IQ - that is, their "Innovation Quotient".
Start with a thoughtful learning plan… and stick to it;
Leverage incubators and accelerators to gain insights as to the next big movements, tech, etc.;
Build relationships as you learn, and engage often to share insights and inspiration; and
Become an expert in artificial intelligence. It will drive our futures - especially marketers' futures.
DemandJump: Julie, how have you expanded your personal relationships and leveraged relationships outside of your sector?
Julie: I make it a point to spend 7 days each year spread between 2-3 of the largest VC funds, or accelerators, institutions and other incubators of talent. Often I will exchange executive coaching for the chance to have a "beauty parade" in which I see capabilities pitches from their portfolio companies to learn the latest in tech investments, advancements, and what tools are being developed to solve business problems.
And sometimes I go a bit further.
While working at Prudential, I spent a week in Dhaka, Bangladesh in an open-air village, sleeping with cows and benchmarking micro-financing with Danone executives and Professor Yunus of the Grameen Foundation. In that eye-opening week, I was able to learn valuable insights about the emerging trends of microfinance and the impact to communities and sustainable manufacturing. While micro-financing was not directly related to what we were doing at the Pru, it provided valuable perspectives and inspiration for many of the products and sales models we developed to propel our business into the top contenders in SE Asia.
Learning takes time. It takes money. And it takes commitment. But it's worth it.
And if you want to position yourself and your company for sustainable success, remember: He who learns fastest wins.
Get Your Free Pillar Strategy Preview!