What Are the Top Types of Digital Marketing?
July 12, 2022 •Bret Sexton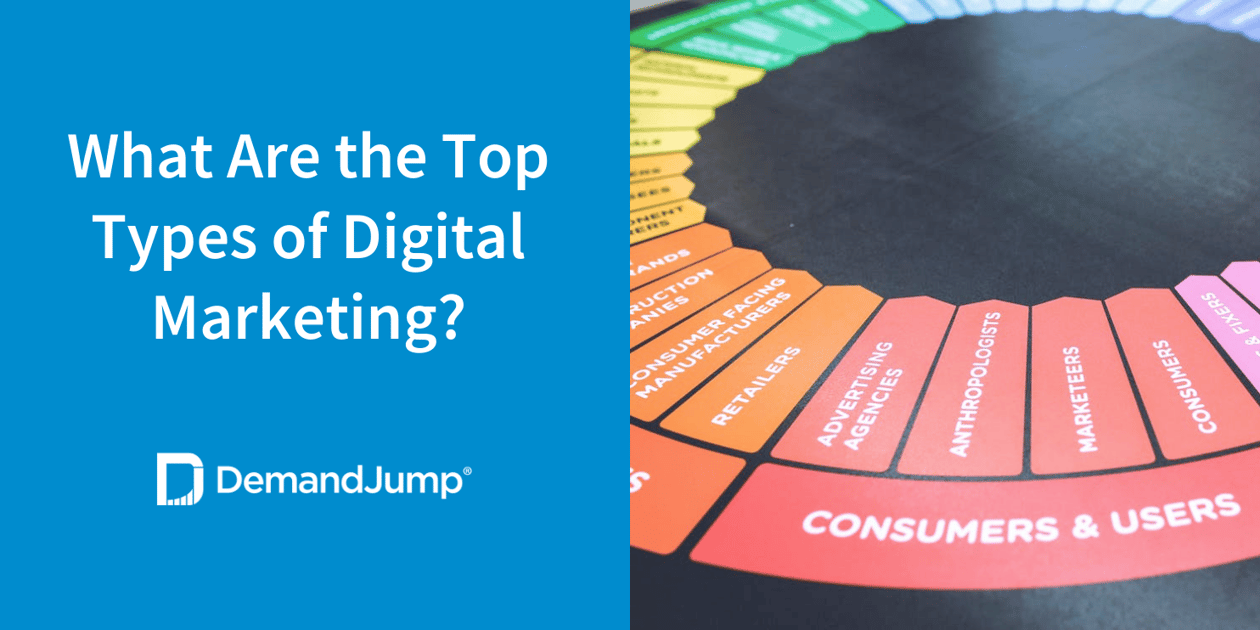 How important is marketing in the digital age? According to a 2019 report, 85% of marketers feel that their customers expect a personalized experience from them. Quality content marketing can help ensure that your target audience is getting the information they need—and that it feels like you understand their pain points and where they are coming from as well.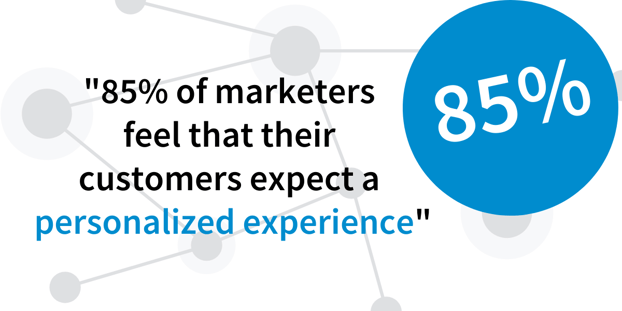 The digital landscape of today's marketing also means that there are a plethora of options available to reach your audience. The team at DemandJump wants to help, so we have put together this blog to cover the most common types of digital marketing.
What Is Digital Marketing?
Simply put, digital marketing is any effort that occurs online to market or advertise a product/service. This means anything from a simple email campaign to fully produced, high-budget commercials fall under the digital marketing umbrella. As a company, your marketing efforts are only limited by your creative capacity. The trick is figuring out which types of content to create. Let's look at some of the most popular options to help get you started.
What Is the Most Popular Type of Digital Marketing?
There is no one type of digital marketing that truly reigns supreme, but here are some of the most popular.

Search Engine Optimization (SEO):

The aim of using SEO in your digital marketing is to create web pages that get increased traffic from search engines like Google. The way to gain this visibility has changed over time, as it is no longer about stuffing as many keywords as possible onto a web page, but rather about the quality of relevant keywords to the content. The old ideologies around SEO have begun to make it a more dated method of marketing that is falling behind the next two types.
Email Marketing: For some companies, this can feel like an outdated method of marketing, but email is alive and well. In fact, it has

been reported

that for every dollar spent on email marketing, companies expect to see a return on investment (ROI) of $42. These email campaigns can be some of your most powerful calls to action (CTAs) as you can include special deals for those who choose to sign up for your email newsletters. Emails are also a fantastic way to share news of a new product or service.
Content Marketing: We might be cheating here because of how tied together this and SEO marketing are, but we would be kicking ourselves if we did not mention the power of content marketing. Whether or not you are someone who sits down to read lengthy blog content, you are consuming written material every day on the internet. These pages do not actually have to sell or promote a product/service you produce but can still generate business. By answering the real questions your target audience is asking, you will establish yourself as an authority on a topic in search engines. For example, if you sell windows and are creating content about window repairs and how to make windows last longer, well-written content will inspire people to see you as the expert on the subject and give you their business.
Of all the different types of marketing available to you, the number one priority is to make sure that you are creating marketing that your target audience will actually consume. DemandJump can help by providing you with actionable consumer insights.
What Are the Objectives of Digital Marketing?
While you do not need to overtly sell something in every piece of marketing for it to generate business, every business needs to make money. Let's look at some of the other reasons you may want to improve your digital marketing.
Establish a Unique Brand: It is very unlikely you are the only company that performs a specific service within an industry. If you do have something that truly sets you apart from the competition, you need to let people know about it. Marketing is one of the easiest and best ways to start creating a brand. The most efficient options are the various social media platforms that your target audience already uses on a daily basis, such as Instagram and Twitter. Branding is also essential for customer recognition of your company.
Strengthen Reputation: Similar to building authority with search engines through keywords and phrases, your digital marketing can help establish you as a trusted company with your audience. For example, publishing case studies or customer success stories on your website can give your target audience a much more clear idea of what they get by becoming a customer of yours.
With the powerful impact that digital marketing can make on an organization, many digital marketing platforms have appeared and claim to generate real success. We, however, feel that there is only one platform that truly understands digital marketing.
DemandJump: Champions of Content Marketing
DemandJump can provide any business with digital marketing tools and techniques that takes all of the guesswork out of choosing the topics for top-ranking content. We can inform you exactly what to write to ensure that not a single dollar of your marketing budget goes to waste.
If you want to learn more about how pillar-based marketing and our platform can change your entire mindset about digital marketing, you can try it for free right now!
Get Your Free Content Marketing Strategy Report