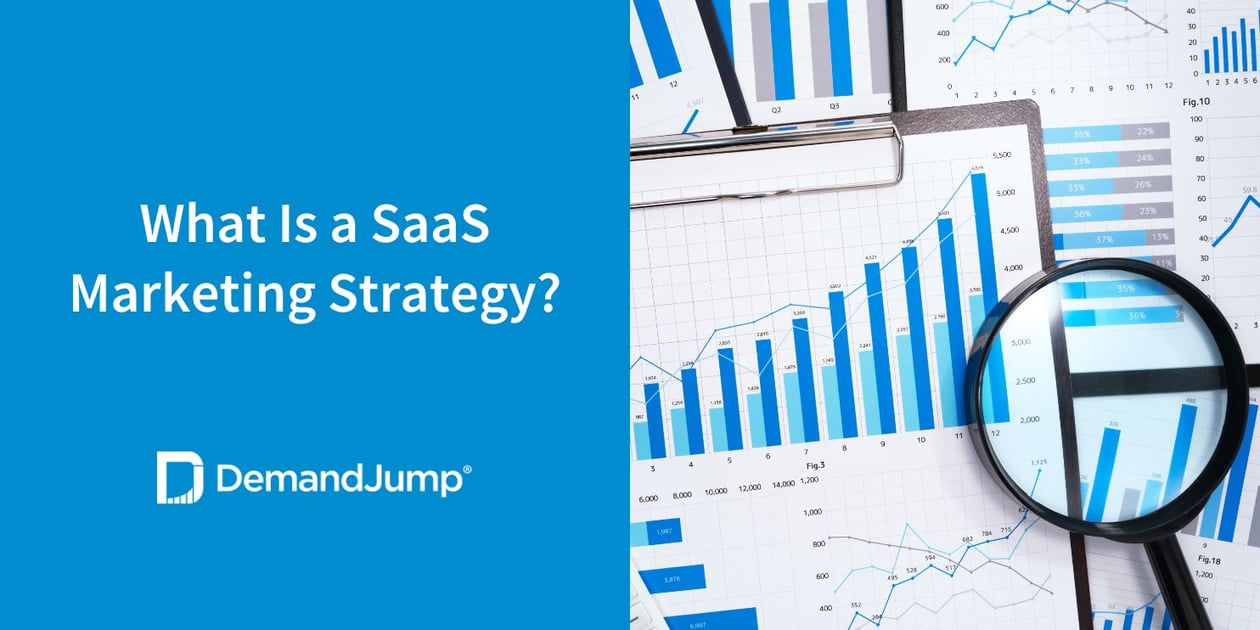 Consider this: nearly 400 new Software as a Service (SaaS) companies were founded from 2021 to 2022. Competition is growing, and your SaaS marketing needs to be able to set you apart. On top of a saturated market, choosing the right SaaS marketing strategy can be more challenging than in other, more traditional industries.
So what is a SaaS marketing strategy? It's the actions that a SaaS company can take to achieve their business goals, such as:
Growing brand recognition
Attracting highly qualified leads
Breaking into new industries
Driving conversions
To inform your marketing strategy, it's important to make your goals as specific as possible. For example, you may want to double the amount of email newsletter subscribers in the next six months. With a finish line drawn, you can find the right combination of tactics to cross it.
The purpose of this article is to help your business attract new customers and retain current ones with a marketing strategy that addresses the unique challenges of the SaaS industry. Let's dive in.
What Is B2B SaaS Marketing?
Business-to-business (B2B) SaaS marketing is the process of selling to businesses and retaining them as customers. For SaaS companies, there are some key differences between B2B and business-to-customer (B2C) marketing, such as:
Sales Cycle Length: Businesses typically go through more lengthy decision processes than individuals who are free to make impulse purchases. As a result, B2B SaaS marketing strategies need to factor in extra time for communicating value to multiple stakeholders.
Resistance to Change: Individuals can be resistant to change—especially when it comes to technology. For businesses, this resistance is often greater because of the sheer amount of data and processes they manage. In order for a business to switch to a new software, they may have to go through a lengthy data transfer process and reorganize established workflows. To address this, B2B SaaS marketing strategies emphasize any features that make the transition process easier, such as the ability to integrate with other programs and built-in tutorials.
Scale: When you're selling to an individual, there's only up to a few people that will be affected. When selling to businesses, your software could affect a team or the entire organization. Your marketing messages need to communicate how your value grows as more people use your software. For example, if you can save 30 minutes of data entry per week for an employee, that's an extra 500 hours for an organization with 1,000 people.
What Makes SaaS Marketing Unique?
Marketing in the SaaS industry comes with a unique set of challenges. The key differences that SaaS marketers face include—but certainly aren't limited to—the following:
You have to be able to demonstrate the value of your service without a physical product to hold or operate.
Businesses are entrenched in their current technology, and convincing them to transition is difficult.
Your marketing process doesn't end once someone's signed up for your service. At each renewal point, they have the chance to churn, and it's up to you to make sure they don't.
Because of these challenges, SaaS marketers should place emphasis on educational content. By focusing on education, you can clearly demonstrate the value of your service. This approach also gives you the opportunity to teach people how to get that value from your software and encourage them to upgrade their contract to take advantage of more advanced features.
How Do You Attract Customers to SaaS?
In order to attract customers to your service, your B2B SaaS marketing strategy needs to:
Solve relevant problems
Build trust and authority
Drive conversions through calls-to-action
A SaaS marketing strategy example that checks all three of these boxes is Pillar-Based Marketing (PBM). PBM helps your web page reach the peak of search engine results pages (SERPs) by giving readers exactly what they're searching for—the solutions to their problems. PBM is a unique strategy because it connects networks of your content through related topics and linking strategies. In other words, the more content you create, the better your existing content will perform.
And, as the source of this helpful content, your brand will be associated with the answer to the problems you solve. When readers are ready for a solution, they'll come to you first.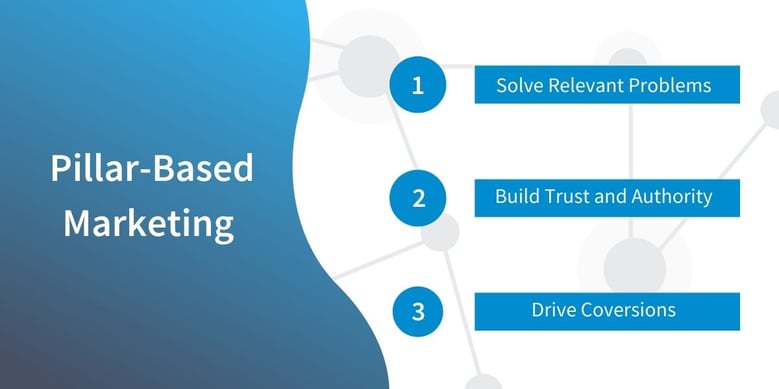 How Do I Create a SaaS Marketing Plan? DemandJump!
Developing a marketing plan for your SaaS company can be filled with uncertainty, and once you start executing, you're likely to face roadblock after roadblock. And then, do you know if your efforts even paid off? With DemandJump, you can streamline your marketing strategy from planning through execution and analysis. As the first and only Pillar-Based Marketing platform, you can use DemandJump to:
Identify which phrases and questions people are searching for
Plan out your pillars of related content
Generate content briefs that guide your writing
Watch as your rankings overtake those of your competitors for high-value keywords
Ready for your solution to hit page one? Then it's time to get started with Pillar-Based Marketing.