What Is a Website Content Strategy: 7 Steps For Great Content
July 13, 2021 •Drew Detzler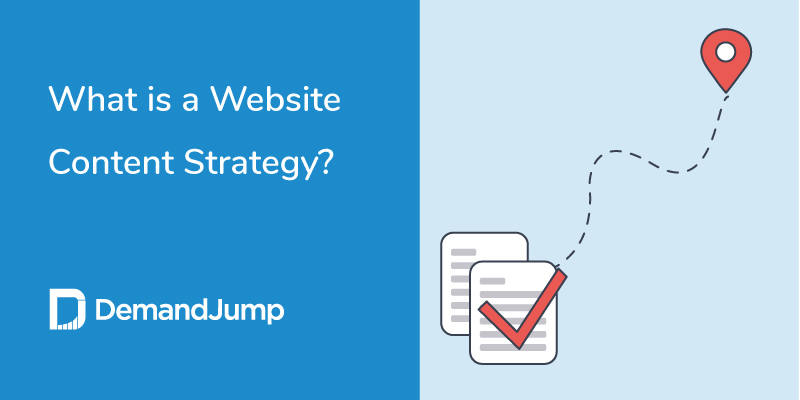 It is estimated that only about 60% of businesses have a documented content strategy. What's more, many brands report that their hurdle to developing a strategic approach to content is due to a lack of business processes or leadership failing to make it a priority.
Before we move forward, let's first answer the question, "why is content strategy important for a website?"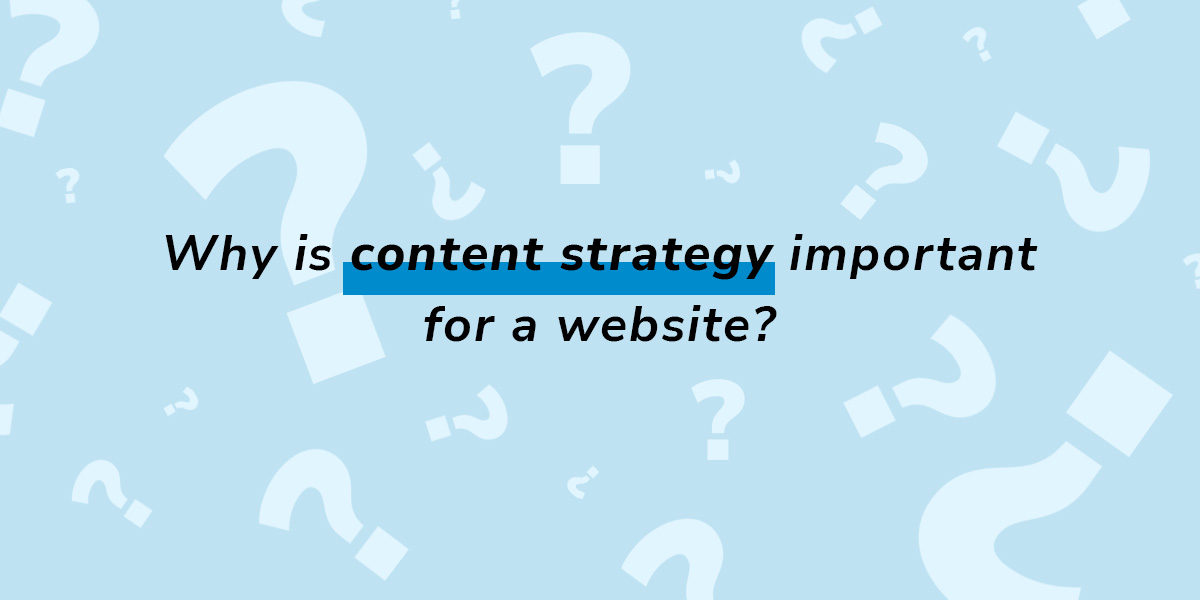 If it's done well, website content strategy can help brands meet their business goals and provide measurable key performance indicators (KPIs) to track the success of all kinds of website content—from general educational content to lead-generating white papers and more.
Website content strategy makes the process of deciding upon, creating, and maintaining content easier. That means an overall better understanding of what your audience wants and how you can meet their needs now and in the future.
Organic content generates over three times as many leads as outbound marketing—and costs less money. Having a website content strategy will help your company reap these benefits.
What is a website content strategy?
In short, a website content strategy is a plan for creating, delivering, and maintaining content on a website. However, a good website content strategy moves much further than a tangible plan into a long-term methodology for boosting business goals.
Website content strategy encompasses the approaches used by communications professionals and marketers to ensure the right content is being served up to identified audiences when they are looking for it.
According to Kristina Halvorson, author of "Content Strategy for Web," website content strategy is divided into four main buckets: editorial, experience, structure, and process. Let's take a look at what kinds of tactics and considerations fall into each area.
Editorial strategy provides guidance for the brand mission, brand voice and tone, and target audiences and buyer personas.
Experience strategy considers user needs, buyer journeys, the formatting of content, and design choices for web and mobile sites.
Structure strategy takes into account overall content organization on a website, back-end tags, personalization opportunities, and SEO.
Process strategy guides marketers to consider the overall content lifecycle, content development tools, content maintenance, and the tracking of key performance indicators (KPIs).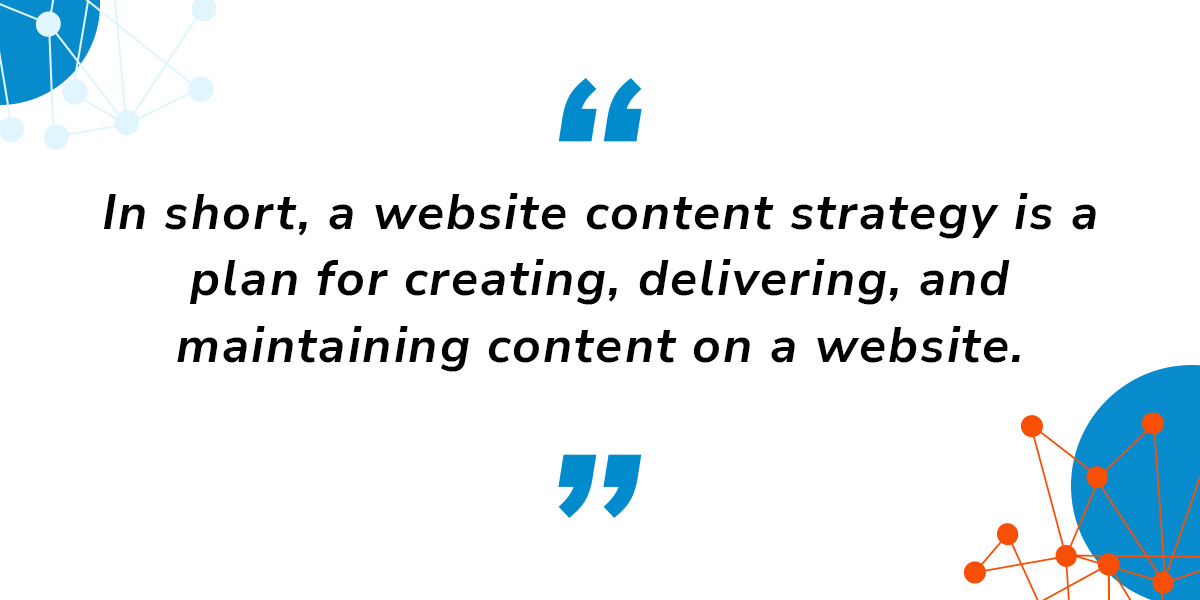 That probably sounds like a lot. Let's break down the steps that go into developing a good, long-term website content strategy that goes beyond an Excel document filled with deadlines into a living, actionable strategy.
How do you write a content strategy for a website?
So, how do you get started, and what should be included in a content strategy? These seven steps will help brands gather the information they need and develop a website content strategy template.
1. Develop target audiences and buyer personas.
Who is coming to your website, what kind of information are they seeking, and what are their needs and goals?
2. Determine your value proposition.
What problem does your brand seek to solve, and how will you provide value to your audience?
3. Decide on measurable KPIs.
What goals do you have for your website? KPIs should be measurable and meaningful and should align with business goals.
4. Conduct a website content audit.
What content exists on your website? What can be kept, what needs to be rewritten, and what is missing? Is any of your content performing particularly well or particularly poorly? Use these questions to determine what kind of content you need to create.
5. Choose content formats and develop a schedule.
Brainstorm content topics, content formats (like blogs, pillar pages, whitepapers, and more), and develop a timeline.
6. Assign roles for the content lifecycle.
Clearly define who owns what parts of the process. Who will write the content? Who needs to approve it? Who can publish the content to your website?
7. Measure, track, and maintain.
A website content strategy should help you meet business goals, but the only way you'll understand its effectiveness is by tracking it. Your results can also provide insight into which pieces of content perform best to inform topics and formats for the future.
Let's take a look at a real-world website content strategy example in action.
A B2B software company, "B2B Health" advertises to healthcare providers, but they also need to understand the key decision-makers, such as chief executives, chief financial officers, or chief information officers.
They know their product can make patient communication better, and they have data and testimonials to back up their case. They also know they want to increase website leads by 10% over the next quarter.
First, they conduct a website content audit. During their audit, they discover that their educational content about patient communication isn't reaching enough people. So, they decide to conduct SEO research to help them create eight new pieces of content about the power of communication in healthcare.
Now, they have to assign roles. B2B Health decides to work with a marketing service to develop and publish this content, but their director of communications will need to sign off on all of the content. Once it's all published, they can track content, understand how people are consuming it, and update it with new SEO keywords as needed.
Develop your Website Content Strategy with DemandJump
Developing a content strategy can be difficult, but there are tools to make it easier. With products that provide consumer behavior insights to cross-channel marketing data and content marketing insights, DemandJump can help you develop a data-driven, action-oriented website content strategy to better understand what content to create and even what keywords to include. Get started creating content that ranks, today!
Get Your Free Pillar Strategy Report