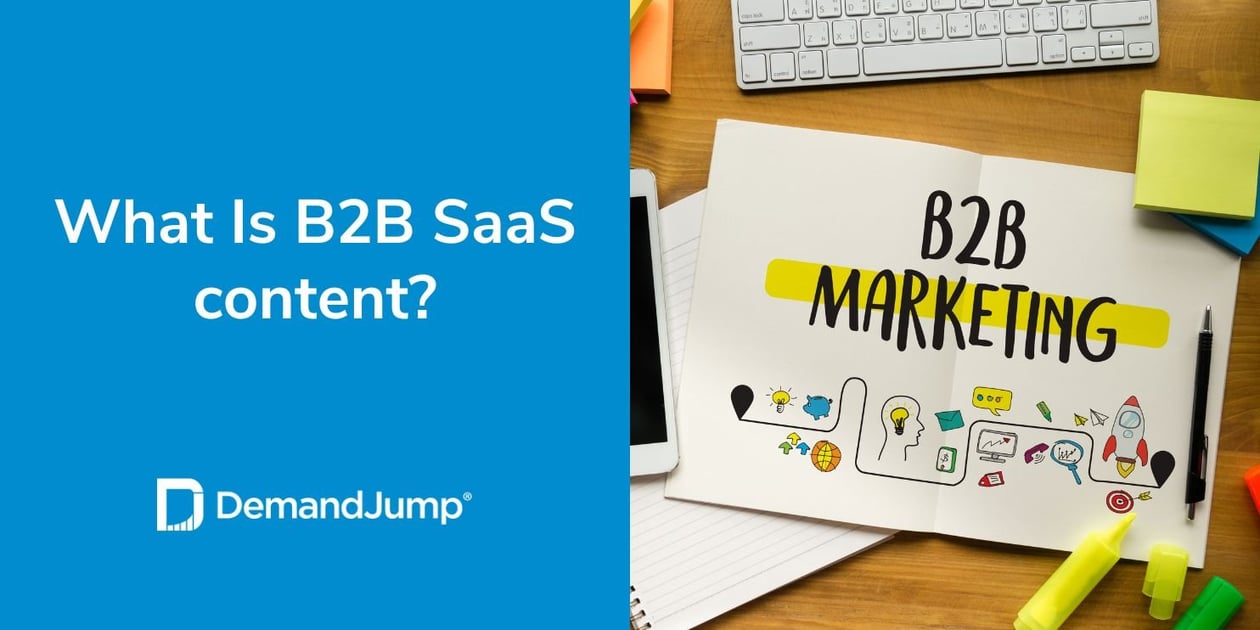 Let's face it: even the best business-to-business (B2B) Software as a Service (SaaS) companies need top-tier marketing in order to succeed. You can have a game changing solution, but in B2B, a SaaS content marketing strategy is one of the only sure-fire ways to make sure you stand out from the crowd. This is, in part, because B2B buyers are spending progressively more time searching online for solutions. Gartner reports that, when searching for a new product or platform, B2B buyers spend more than one-quarter of their time researching independently online. Now, compare that to the 17% of time they spend with potential suppliers—a number that drops even lower when multiple suppliers enter the mix. All of that to say, in SaaS, content is still king.
So how do you ensure that your prospects spend their time researching on your site and not your competitors'? To start, you've got to develop a SaaS content strategy—and the content that goes along with it—to align with what your audience wants to know. Keep reading to find out how.
What Is B2B SaaS Content Writing?
At a high level, B2B SaaS content writing simply refers to the development of all of the different kinds of written, audio, and visual content that a SaaS company produces. B2B SaaS content ideas include—but are not limited to:
Blogs
Case studies
eBooks
Infographics
Newsletters
Podcasts
Social media
Videos
Webinars
White papers
Combine all of these various kinds of B2B SaaS materials into a cohesive unit and you're well on your way to developing a content marketing strategy. And the right strategy will capture your prospects and customers at every stage of the customer journey.
Why Is Content Important in SaaS?
Content is a critical component of the B2B SaaS business model because it helps your organization stand out from the competition. Before we dive into how to start developing a great strategy, let's take a look at just a few of the benefits of continuously developing and publishing great content.
Brand Awareness: Want more prospects? You've got to get your name out there. The right B2B SaaS content can get your name, and your product, in front of prospects who are looking for a new solution.
Search Engine Optimization (SEO): 91% of content gets exactly zero traffic from Google. Developing content with SEO in mind can bring you more organic traffic—which means more prospects, conversions, and revenue.

Audience Trust: Audience trust matters, because at the end of the day we want to do business with companies that we believe in. Developing great, useful content starts the process of developing a worthwhile relationship.
How Do You Develop a B2B Content Marketing Strategy?
Of course, every B2B SaaS company should use different content marketing methods that are catered to their industry, audience, and more. That said, there are four primary steps that go into developing a strategy: setting your objectives, developing your roadmap, creating your content, and publishing your content.
Set Your Objectives: Before anything else, set objectives or key performance indicators so you can monitor how well your content is meeting your goals. We recommend objectives that are SMART (Specific, Measurable, Achievable, Relevant, and Time-bound). For example, while an objective like "increasing web traffic" might sound good, you need to be more specific (and measurable). Instead, you might want to "increase web traffic by 35% between Q1 and Q3."
Develop Your Roadmap: Your roadmap should include the types of content you're going to create and the topics you're going to cover. You should also develop an editorial calendar to track the entire writing, editing, and publishing process. As you plan, ensure that your content will cover the entire customer journey, from awareness all the way through renewal. With DemandJump and

Pillar-Based Marketing

, it's easy to know what to write about. Our Insights tool ingests Google search data to show you the exact keywords and phrases your target audience is using. You can use this information to develop a pillar strategy made up of pillars, sub-pillars, and supporting blogs that speak to these topics.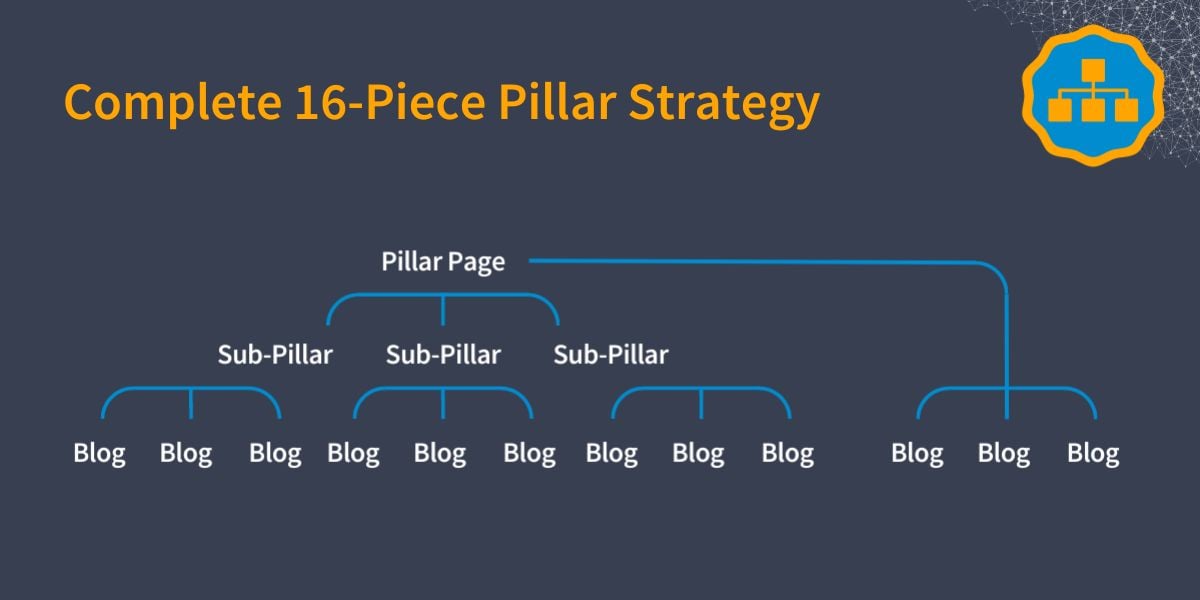 Most pillar strategies are made up of a pillar page, three sub-pillars, and 12 supporting blogs. All articles link up, providing the pillar page with SEO authority.
Create Your Content: Once you know what you'll write, you've got to actually get to writing. We might be biased, but this is one of our favorite parts! When it comes to creating content, there are a few important tips to keep in mind. First, you need to identify high-value keywords and phrases to work into your content. With DemandJump's Content Briefs, you can get a quick, one-click list of options. Second, you need to remember who your target audience is, and align your content to their questions, existing knowledge, and pain points. Finally, you need to ensure you're writing informational content, and that what you're writing answers questions as fully and transparently as possible.
Publish Your Content: Finally, it's time to publish your content on your website. But, the process actually doesn't stop there. As you publish your content, you should promote it, too. Social media and newsletters are a great way to get the word out about it. And, don't forget to track how it's performing to inform your strategy moving forward. Content strategies are living, breathing documents that need consistent data to work well.
Create B2B SaaS Content That Drives Results With DemandJump
If you're looking for a way to supercharge your B2B SaaS content, look no further than DemandJump. Our platform gives you the tools you need to analyze how well your content is performing, how you stack up to your competition, and how your audience is searching for information online. When you combine this information with our Pillar-Based Marketing approach, you can create entire SEO-driven content ecosystems that boost page one rankings and drive outcomes. Get started with a free account today!
Get Your Free Pillar Strategy Preview!