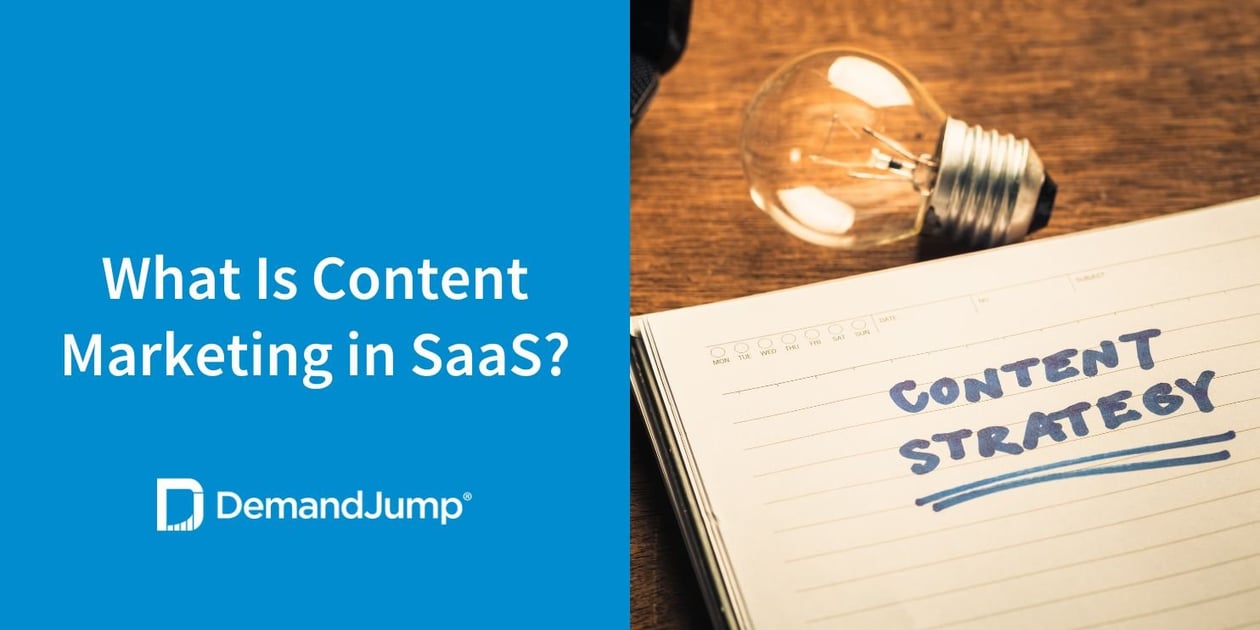 Absolutely essential. With a content-driven SaaS marketing strategy, you can start building relationships with more highly-qualified leads than with paid advertising alone. How? By creating contact points that your audience searches out on their own, rather than bombarding them with ads that may drive them away instead.
So what exactly does a SaaS content marketing agency create to draw in qualified leads? That's what we're covering in this article.
What Is SaaS Content?
B2B SaaS content marketing takes an information-first approach to generating leads. One of the unique marketing challenges that SaaS companies face is that you are promoting an intangible product. Content can help show customers what value your product provides. This information can be communicated through a variety of methods, including:
Blogs
Video
Email
Social Media
Brochures
Webpages
Content marketing is typically differentiated from paid advertising by the fact that you only pay for content marketing once—to produce and publish the content. After production, that content is free to host on your website or social media platforms. Paid advertising requires consistent payment in exchange for visibility, which can drastically increase your cost per lead.
Content Marketing Strategy Examples
A SaaS content marketing strategy leverages different forms of content to meet specific business objectives like increasing conversions or building brand awareness.
Social Media
Social media is a useful tool because you can build an audience of followers that opt-in to seeing your content. Whenever you have a new release, a blog that describes how to use a feature, or an additional certification course, you can share those updates with people who are more likely to be interested in them.
Pillar-Based Marketing
Pillar-Based Marketing (PBM) is a method of creating a network of interlinked blog content about related topics. Starting with lengthy pillar pages that give a lot of information about commonly searched questions, sub-pillars and supporting blogs go into even more detail about specific aspects of the topic. This strategy gives searchers a lot of options to find your content as the answer to their questions.
Certification Courses
Certification courses give leads the opportunity to see all the bells and whistles of your product. Not only does this encourage them to start their subscription at a higher tier (or upgrade their current plan), it also gives them a reason to promote the use of your product to their team. You've certified the participant's skills, and they want to put those skills to use in their daily work.
Why Is Content Important in SaaS?
Content is essential in SaaS marketing because it gives you the opportunity to educate your customers while building trust and authority. When you provide free content that helps your audience solve their problems, they'll associate your brand with solutions. When they're ready to make a purchase, they'll come to you first.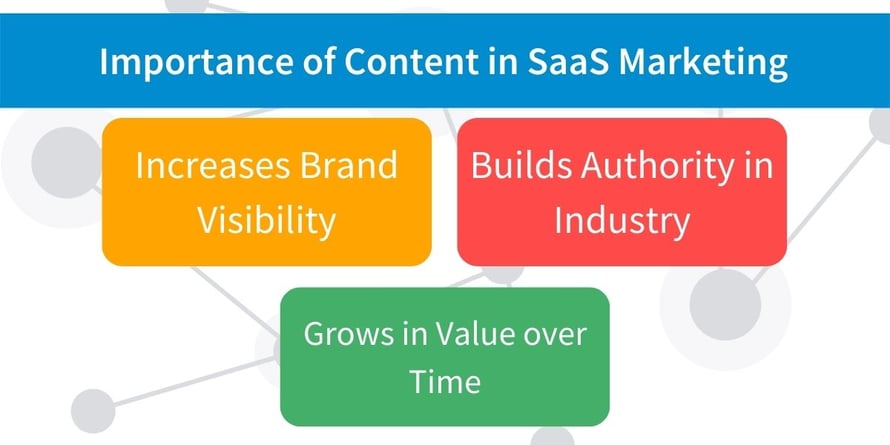 Content is also an appreciating asset, which is rare in marketing. While other methods of marketing, like paid search and retargeting ads, require continued investment to reach your audience, quality content supports itself and other content you create. For example, when you write a blog, you can host it on your website for as long as you'd like. And, as more readers engage with it, that blog will appear higher and higher on search engine results pages (SERPs). You pay once to have it written, and your content will continue to provide a return on your investment.
How To Write SaaS Content?
The key to writing good content is to take out the guesswork. We know how daunting the blank page can be, especially when you count on your writing to bring in new customers or upsell existing ones. Finding out what to write about is difficult, and if you get it wrong, then the time you spent on writing won't yield any results.
DemandJump takes the guesswork out of content writing. With a combination of topic generators and insight reports, you can discover which topics your audience cares about and which specific keywords and questions they are searching. With this information, you're already a major step ahead of the competition because you're providing potential customers with the exact information they care about.

As you conduct research into the best topics to reach your audience, also consider the following content ideas for SaaS companies:
Ultimate Guides: In this format, you can provide readers with an overview of all the different situations and questions they may encounter within a given topic. These pieces are typically information-heavy and provide a lot of context for why certain situations may arise and what to do when facing them.
How-To Tutorials: How-to content is a little more specific and hones in on a single process within a given topic. The writer guides the reader through solving their problem step-by-step, often promoting their business as the solution at the end of the piece.
FAQs: These are typically shorter pieces that go into detail about an individual or a small group of related questions. Readers who search these questions know exactly what they need, so be sure to answer their questions quickly and clearly.
Maximize Your Content Marketing ROI
Content creation is key to the success of any SaaS marketing strategy, so it's crucial to do it well. We know that it's easier said than done, especially when building an entire content marketing strategy from scratch. The good news is that with DemandJump, you don't have to start from the bottom. DemandJump is the first and only Pillar-Based Marketing platform, and it's designed to provide you with unparalleled insights into what your audience is searching and how to connect with them.
Topic generators help you map out entire pillar plans, so you can create clusters of content that support one another.
Insight reports rank the most highly-searched keyword phrases and questions, so you know exactly what specific content to write to reach your target audience.
Content briefs speed up the outlining process, so your writers can jump right in.
Starting your climb to page one on search engines is as easy as signing up for a free trial.
Get Your Free Pillar Strategy Preview!