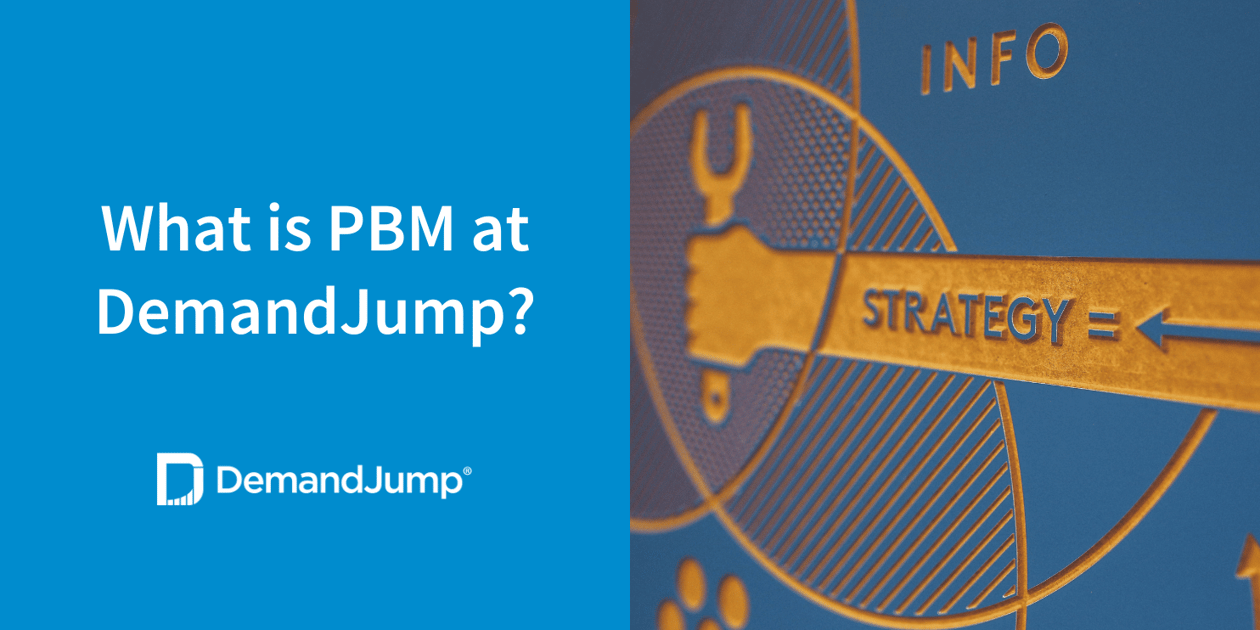 Pillar-based marketing (PBM) is the newest strategy for gaining quicker page one search results, sustainable customer relationships, and high-quality lead generation. Sure, you've heard of account-based marketing (ABM), and maybe most of your marketing strategy has been organized around an ABM framework. If so, you're not alone. Many marketers are still relying on ABM, and continue to generate mixed results.
Although ABM has been widely revered as a successful approach to marketing, it comes with significant downsides. For example, an ABM approach runs the risk of prematurely narrowing the top of your marketing funnel by hyper-focusing on converting specific accounts—meaning all of that time and money was completely wasted when some of those accounts, inevitably, fail to convert. In comparison, a PBM strategy offers reliability, actionable insights, and some serious return on investment (ROI).

So, what exactly does PBM mean? At its core, a PBM strategy revolves around content. Using the DemandJump PBM platform's AI technology, each PBM campaign is built strategically to uncover the types of questions your prospective customers are asking, and address their specific pain points. This allows you to create interesting and relevant content that boosts your brand awareness, website traffic, and lead conversions. Sounds pretty good, right? If you agree, read on for the juicy details.
Is PBM Marketing New?
Right now, DemandJump is the one and only PBM platform available in today's marketplace. As marketers ourselves, we understand the headaches associated with testing out new marketing strategies. Spending time and money on a strategy that ultimately ends in failure is every marketer's worst nightmare. With our PBM platform, we strive to eliminate uncertainty by offering data-backed insights into your prospects' search behavior. In short, we take the guesswork out of marketing.
What Are PBM Programs?
Our main goal as a company is to help marketers and their companies increase revenue without increasing their marketing spend. Here's how we do it.
Our affordable PBM platform gathers the world's search data, generates a network of customer touch points surrounding any topic related to your business, and tells you exactly what content to create and which keywords to include. Let's take a deeper look into how PBM tactics function in the next section.
What Are Some PBM Tactics?
In basic terms, a pillar-based marketing strategy is used to create a "content ecosystem" that is optimized for search engines, and is catered to your audience's search habits. Here's a PBM strategy template to break down PBM even further. Don't worry, we've worked hard to make this process as simple as possible.
Step One: Develop a Research-based PBM Strategy
In this step you use the DemandJump platform to research the search data surrounding your consumer market and your competition. Here, DemandJump shows you which questions potential customers are asking and what your competition is writing about. This helps you determine what topic to choose as your Pillar Page which is the first piece of writing in your content network. Once you've identified your Pillar Page topic, you can begin to determine the topics for the rest of your content network.
Step Two: Create Your Content Network
Currently, a PBM strategy is comprised of 16 pieces of content:
1 Pillar Page | At 2,500-3,000 words in length, your Pillar Page offers a broad overview of a chosen topic and informs the rest of the content you create.
3 Sub-pillar Pages | Sub-pillar Pages are around 1,500-2,000 in length and describe a topic related to your Pillar Page in greater detail.
12 Supporting Blogs | Supporting Blogs range from 650-750 words, making them the shortest piece of content in your PBM strategy. A blog topic should be even more narrow then a Sub-pillar topic, and often comes in the form of a question.
The PBM Linking Structure: In order for a PBM strategy to work, all pieces of content in your strategy need to link together—this is the content network we keep talking about. All Blogs and Sub-Pillars link back to the Pillar Page. While the first nine Supporting Blogs have corresponding Sub-Pillars to link back to as well, and the last three blogs only link to the Pillar Page.
Step 3: Start Writing
Once you've identified all of the topics for your Pillar network, it's time to use DemandJump to actually write this content. Our platform's analytical and competitive research insights and one-click content briefs allow you to group, organize, and write about the keywords and questions your customers are searching for related to your chosen topics.
What Companies Use Pillar-based Marketing?
The beauty of PBM strategy is that it can be applied to any company. From small retailers to large SaaS companies, PBM is designed to help any business rank no matter what. Regardless of your industry, customers want to work with brands who make them feel understood and listened to. DemandJump allows you to understand your target audience's questions and pain points, so you can deliver the answers your potential customers seek. Here are just a few of our customers who have seen outstanding results after using our platform.

How Do You Create a Pillar-based Marketing Strategy? Take the First Step With DemandJump.
The marketing world is becoming more and more competitive. Therefore, marketers deserve to work with a partner who can think outside the box and keep up with constantly evolving search trends. That's exactly what DemandJump has to offer. Our PBM platform delivers all of the results you'd expect to see from an ABM strategy, in a fraction of the time and at a significantly lower cost. Check out our pricing page to pick the plan that is right for you and your budget! Bonus: our starting plan is completely free!
Get Your Free Pillar Strategy Preview!