17 Best Website Ideas For Beginners: Unique Content and Topics Ideas
October 6, 2021 •DJ Team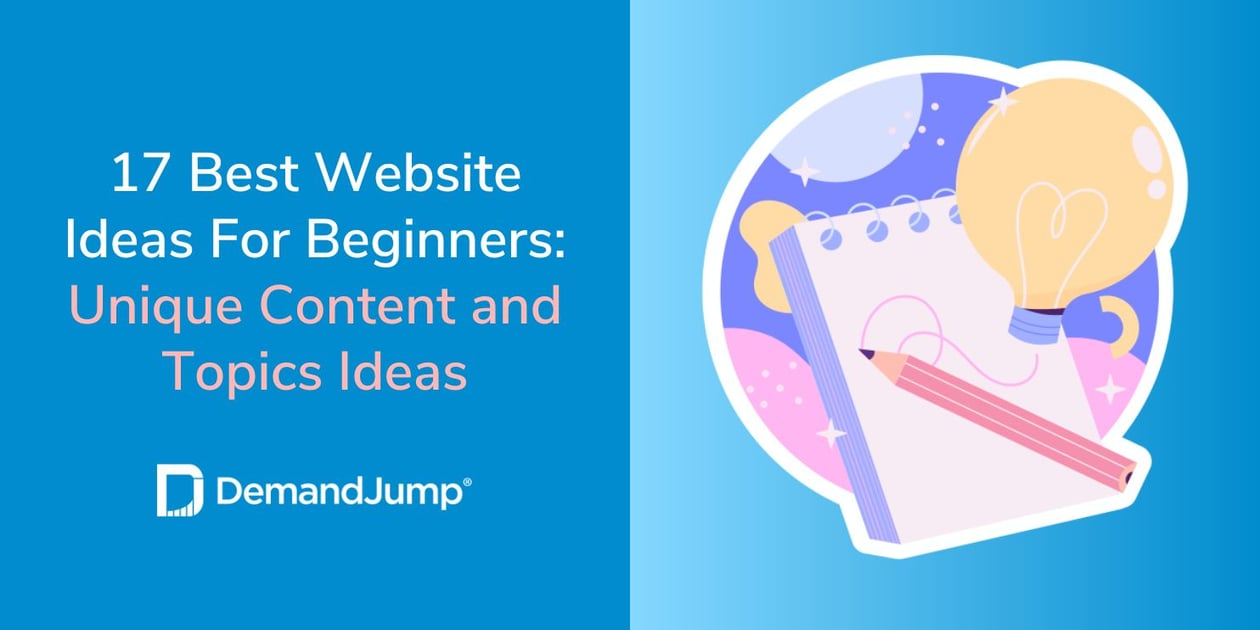 Starting a new business can be challenging, but not for the reasons you think.
Most people believe that running the business, managing a team, and doing the financials is the hardest part. But for a lot of entrepreneurs, the first hurdle is setting up the website.
A lot of business owners get overwhelmed by the idea of having to set up their site. Luckily, you don't need to learn how to code to get your site going. But there are still a lot of steps and things to learn.
In this article, we'll cover all the various types of websites you could build, site ideas to get your creative juices flowing, and helpful tips on how to make this process a breeze.
Let's dive in.
Website Ideas
First, let's talk about the type of website you need.
There are several main types of websites that you could create. Each type is going to have its own design and structural requirements and its own unique purpose. Here are the main ones.
1. E-commerce Websites
Any website that sells goods online is an e-commerce site. It could be a stand-alone store or a store that's just a small part of the business (like the Google store that sells T-shirts and cups with the Google logo).
An e-commerce site usually consists of a homepage, category pages, products pages, and a checkout page. It also has various promotional pages, a referral/loyalty program, and a customer service page where consumers go to get answers to their questions.
2. Blogs
Blogs are one of the most popular types of websites on the internet. There are over 600 million blogs online today and billions of blog posts. Blogs provide a very powerful mechanism for brands to increase brand awareness, tell their brand story, attract readers through content marketing, and make money through affiliate marketing. The two most popular blogging platforms are WordPress and Medium and many publications are built and run on them.
3. Online Courses
There are a ton of entrepreneurs that offer online courses. This is a great way to leverage your experience and expertise in a particular subject and grow an engaged audience around it.
There are stand-alone course sites that are either custom made or you can build and host them on platforms like Thinkific, Podia, or Teachable. There are also course platforms like Coursera or Udemy, where course creators upload and showcase their offerings.
4. Service Websites
This category includes any website that sells services. Think of your local tattoo artist or massage therapist. A service site usually has pages that describe its services, a homepage, and some way to checkout and book an appointment.
5. News and Trends
Online news publications are another great business model. They are sites like MSNBC or TechCrunch that offer their readers news articles about a variety of subjects. Some news sites have online shops where they not only sell subscriptions to the site but the various products that they write about.
6. Personal Portfolio or CV
A lot of freelancers or consultants create their own personal portfolios or resume sites. These are sites that showcase their work, their projects, and have a simple contact form. They are meant to showcase their personality, attract potential buyers, or promote a newsletter.
7. Review Sites
Online reviews are increasingly becoming a powerful tool for e-commerce. Studies show that 93% of consumers use online reviews to make shopping decisions.
There are review sites like Yelp or smaller review blogs. E-commerce platforms also use product reviews on every product and category page. Amazon reviews are the most famous example of that.
8. Event Sites
Events sites are a subset of services. They are websites that display various events, both online and offline, and sometimes sell tickets to these events.
Website Topics
One way to pick the best type of website you want to create is to narrow it down to a few specific website content topics that you want to cover. Select your topics based on the following questions:
Is your site going to be content-heavy?
Are you going to sell physical products or services?
Will you be writing news?
What is the purpose of your website?
Which industries are you most familiar with?
Once you answer these questions, you'll have a better idea about the kind of website you want to create.
Website Ideas for Beginners
Here are a few website ideas to give you even more inspiration when building your own site. Take what you find interesting and applicable and leave the rest.
1. Personal Blog
One of the best ways to build an engaged audience online is to start your own blog. Choose a topic that you are passionate about and knowledgeable about. Pick a blog topic by looking at similar blogs or conducting some keyword research.
(DemandJump Idea Generator and Automated Pillar Page Strategy Tool)
You can use a tool like DemandJump to generate website content ideas for your next post and to optimize your content for search engines.
2. Drop-Shipping Site
A really popular way to sell products online is through drop-shipping. This involves sourcing your products on a site like Alibaba and then have the manufacturer ship the product directly to your consumers.
Use a platform like Shopify or BigCommerce to set it all up.
3. Start an Online Course
Another great way to promote yourself is by developing an online course. Creating video content is much more affordable today than even a few years ago.
Buy a camera, a teleprompter, some good lighting, and you are ready to go. You can even record yourself using Zoom or Google Meet.
4. Sell Handmade Items
This one will take a bit more time and isn't for the faint of heart. It's for creators of products that would like to take their hobby to the next level. You can also sell other people's handmade products and make a commission.
5. Local Events/Travel Destinations
If you enjoy meeting people and traveling, then this idea is for you. Create a site where you not only offer advice on the best local travel spots and tourist destinations, but you can also organize meetups and local tours.
6. DIY Items and Manuals
DIY is a booming category. People like to buy handmade products, but what they like even more is building their own products.
You can sell the products themselves, product kits, or product manuals that direct the users to source their own materials and build their own products.
7. Local History Site
This is a type of news site that provides interesting history and local tales about a specific place. This is great for someone who really likes where they live and connects to their city's roots.
You can combine different website elements into this one — reviews of specific sites, local tours, information about local businesses, and much more.
8. Interviews Site
This idea is for anyone who likes to talk to interesting people and hear fascinating stories. The idea is to build a site where you host interviews with experts or influencers in any field and make them available to the public. You can monetize the site either through a membership fee (selling access to the interview content) or through sponsorships and advertising.
9. Book Reviews Site
People love to review books and get recommendations for new books to read. Book review blogs have been around for years and do pretty well. There are a lot of new subgenres or special interest topics that you can focus on. So pick a niche to target a specific audience and you will be successful.
Now that you have some ideas about the topic of your site, let's talk about the technical part of actually setting up your website.
Website Design Ideas
Creating a website can be quite challenging for beginners. Most people don't know where to start. They might want to start with a simple website builder, but then realize that it doesn't have all the features they need. A platform like WordPress or Magento can seem daunting to beginners. It's all about figuring out what your needs are.
Here are a few criteria to consider before picking your ideal website platform.
Price - What is your monthly budget?
Expertise - How savvy are you with web design or website building platforms?
Goals - What are your goals? Do you want to set up an online shop? A blog? A review site?
Integrations - Make sure the platform you're considering has all the integrations that you need. These could include integrations to payment portals, email marketing tools, content syndication, or shopping carts.
SEO - Remember to check the technical setup of the site. Does your platform have all the technical aspects of SEO set up? Will search engines recognize and be able to easily crawl your site and rank it on relevant search results?
Answer these questions for yourself, do some research, and come up with three possible solutions for your website setup. That will make it easier for you to make a good decision. Once you select the best option, then you can dig deep into the requirements of that particular website builder or platform. And if you get stuck, you can always get a developer to help you finalize the project.
Website Content Made Simple With DemandJump
When building a website, you need a tool that can take you from content keyword research to results. DemandJump automates the keyword research process.
With one-click SEO content briefs for new content, recommendations for updating current content, and linking content to revenue generated with marketing attribution you are sure to see results.
Work smarter with automation tools designed to make content marketers look like rockstars.
Write content that ranks fast, and save time doing it - get started today!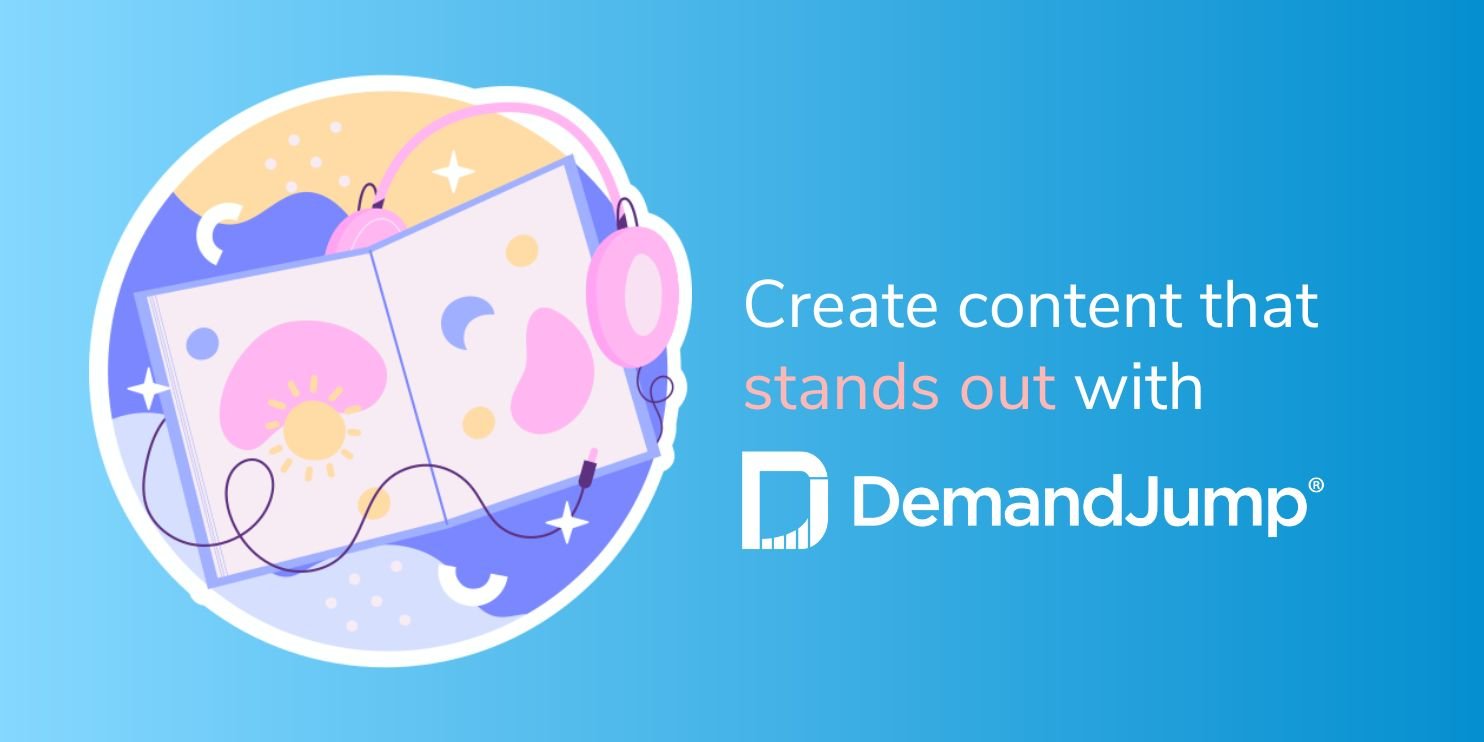 Get Your Free Pillar Strategy Report