5-Step Content Checklist Proven to Drive Results
September 23, 2021 •DJ Team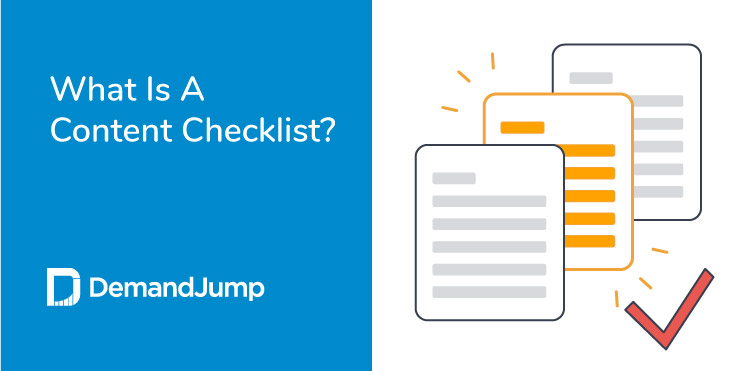 If you're wondering what a content checklist is and why some of the top brands use checklists in their content marketing strategy - you're in the right place.
Long-term and sustainable content marketing strategies are built on processes and systems instead of inspiration and gut feeling.
This is why modern-day marketers use content checklists to create repeatable content creation processes their teams can use to create high-quality content at scale.
But what are website content checklists, and how do they make your content marketing process more efficient?
Let's find out.
What Is a Website Content Checklist?
A website content checklist is a document of proven steps for creating high-quality online content optimized for search engines and designed to convert readers into subscribers and leads.
These checklists represent multiple checklists for various aspects of online content. Website editors and content managers use them to bring consistency to their content and scale their content development while maintaining quality.
The various website content checklists include:
Website home page content checklist
Product page content checklist
Blog content checklist
On-page SEO checklist
Content style guide
Landing page content checklist
Each checklist contains specific guidelines for different content types and pages of a website.
For example, the content checklist for a landing page includes things such as:
Creating an engaging headline
Using a descriptive punchline
Using a video sales letter
Dividing the page into small sections
Adding CTAs to every section
Adding features
Listing testimonials
These are proven components of a landing page that every content creator should use when building a sales page or a landing page for a marketing campaign.
Similarly, the other content checklists include appropriate steps for their specific types of content.
However, SEO checklists are among the most essential content checklists, because they apply to all website pages.
Let's explore them in more detail.
On-Page SEO Checklist: Proven Steps for Optimizing Your Content
On-page SEO refers to the steps you need to follow to optimize your site's content for your target keywords and user experience.
Here's an on-page SEO checklist to help you optimize any page of your site.
Use your target keyword in:
Page title
Page URL
H1 tag
H2 and H3 tags at least once
The first and last 100 words of the page
Content of your page
Alt text on your images
Other important points include writing an engaging meta description optimized for conversions, adding multimedia to your content (relevant videos, GIFs, and images), and using relevant internal links in your content.
SEO Checklist Template for Driving Organic Search Traffic
Apart from on-page SEO, you also need to look at the other SEO types to fully optimize your site and have the best chance of ranking for its target keywords.
Here are checklists for technical SEO and off-page SEO.
Technical SEO Checklist
Configure Google Search Console and Analytics accounts for your site.
Use a mobile-friendly, responsive website design.
Use Google's

PageSpeed Insights

to evaluate your site's load speed. Make sure it's up to the recommended standard.
Check your site's robots.txt file to ensure it's indexable.
Create and

submit an XML sitemap

to Google Search Console.
Off-Page SEO Checklist
Only build backlinks from relevant and high-authority websites.
Avoid using keyword-rich and over-optimized anchor text for your backlinks.
Don't participate in link exchange programs.
Stay away from black hat SEO link-building techniques like PBNs and automated link building.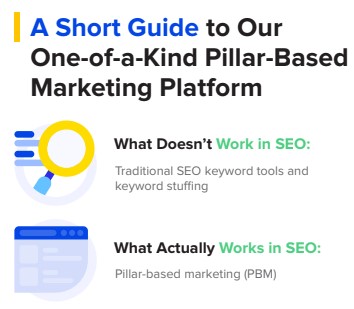 5-Step Content Strategy Checklist to Drive Long-Term Results
Step 1: Understand the needs of your audience by finding their most common questions. You can use tools like AnswerThePublic, the People Also Ask section in Google Search, and specialized keyword research tools.
Step 2: Evaluate your competitors' best-performing content to find proven content ideas.
Step 3: Create content benchmarks like content length, target keywords, the number of images in your posts, and the structure of your content by analyzing the top-ranking content for your target topics.
Step 4: Create high-quality and in-depth content that's significantly better than your best competitors. Make sure your content addresses your target topic in as much detail as possible and answers your audience's questions. Also, optimize your content for your target keywords using the SEO checklist in this article.
Step 5: Reach out to relevant websites and influencers who might benefit from your content and link back to it.
Content Writing Tips for Engaging Website Content
You can't create a successful content marketing strategy without creating high-quality content.
Here are some easy-to-follow content writing tips.
Always address a single reader in your content.
Write in a conversational tone by frequently using words like I, you, me, and we.
Write short and engaging introductions that get straight to the point.
Create short paragraphs of two to three lines max.
Break down your article into multiple subheadings.
Use checklists, bullet points, and bold/italics to make your content easier to read.
Automated Content Checklists
We've shared several content marketing checklists with you in this article to help you create better content without compromising quality. Ideally, you should use these checklists as a starting point for your content process and gradually customize them according to your content needs.
Luckily for you, DemandJump has automated this process.
With one-click SEO content briefs for new content, recommendations for updating current content, and linking content to revenue generated with marketing attribution you are sure to see results.
Work smarter with automation tools designed to make content marketers look like rockstars.
Write content that ranks fast, and save time doing it - get started today.
Get Your Free Content Marketing Strategy Report