Biggest Online Trends of 2020
November 4, 2020 •DJ Team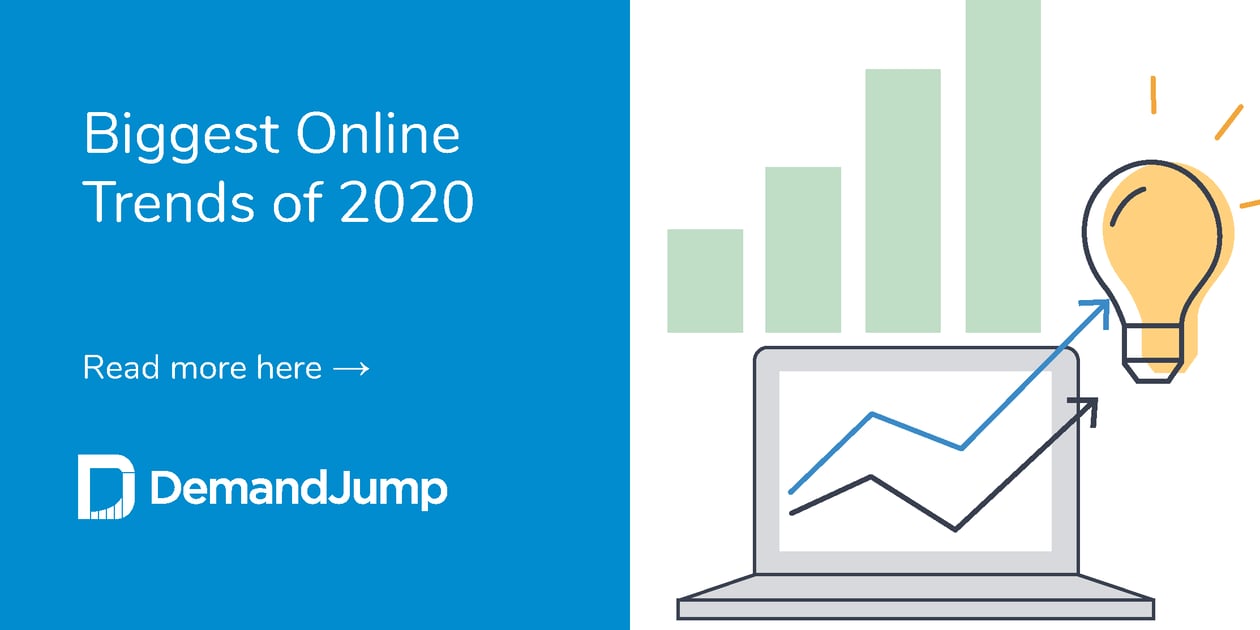 Usually as we look back over the trends that defined the past 12 months, there's a little bit of suspense or surprise in what might make the list. But with a global pandemic defining 2020, and all that has come as a result of it, tracking the year's trends is not really what matters now. Rather we want to take a look at what lessons marketers can learn from those trends, based on the most highly searched terms on Google Trends.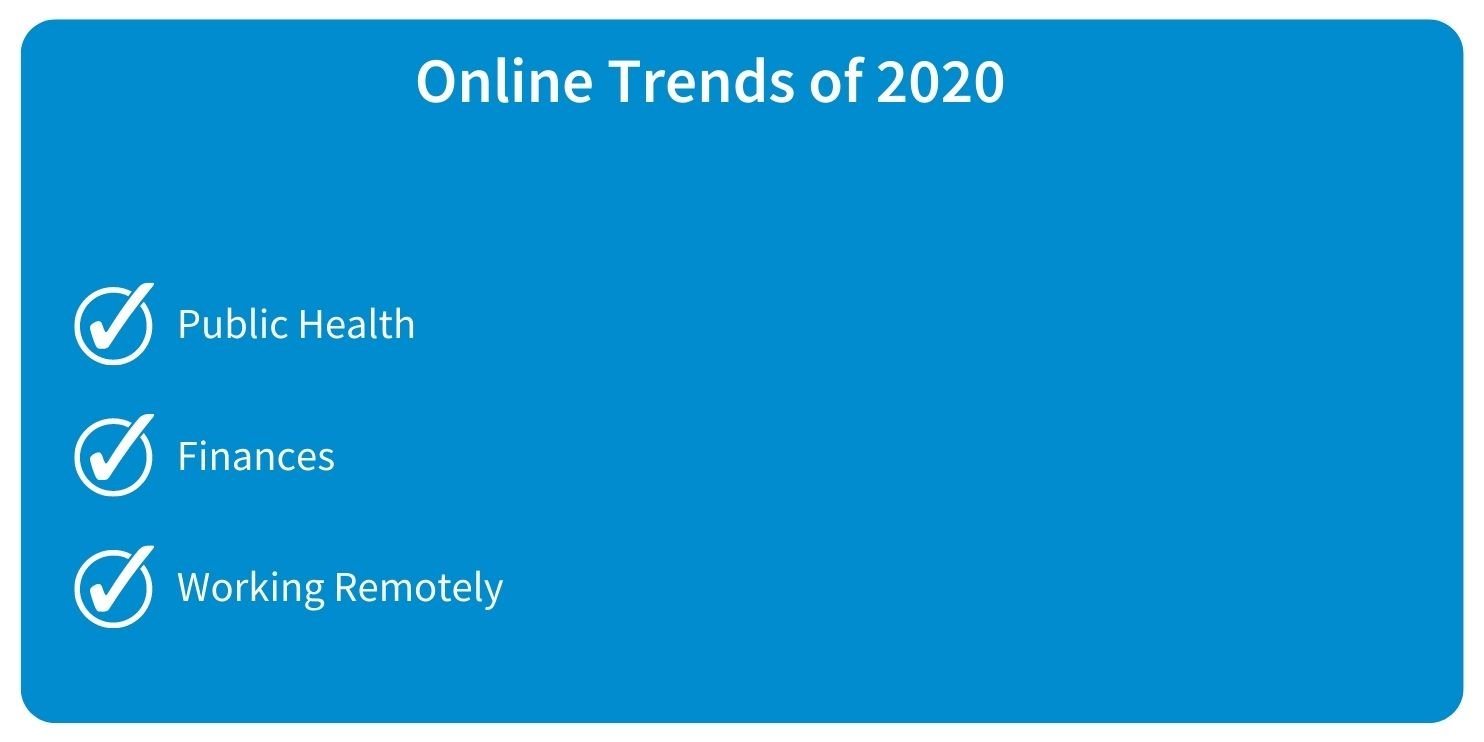 Coronavirus Is The Biggest Google Trend of 2020
No matter what shocking events may happen in the dwindling days of 2020s nothing will ever top coronavirus' domination of the public discussion. From the early moments of chaos and confusion, through lockdowns and testing debates, coronavirus was the event of the year.
For the entire month of January, U.S searches for coronavirus stayed low and practically unchanging. It's not until the first COVID infections and death on U.S. soil and the ensuing shutdowns across U.S. cities that the massive spike of panic and internet searches finally took place.
While the Coronavirus pandemic caused the deaths and suffering of so many, millions more were still inspired to look for hope during these dark times. That is best exemplified by the fact that "Thank you coronavirus helpers" was the fourth most widely searched term of 2020. Americans everywhere wanted to let the healthcare and essential workers know they were more than appreciated - they were loved. With viral videos, musical performances, and evening sessions of applause, we did our best to show them love, even if only from a distance.
The Lesson: No matter how ubiquitous it is, readers may not feel inspired about a story or trend until they've found personal relevance in it. Content that you create needs to connect these dots for them. Once content causes readers to feel emotionally connected to it, they will engage much more significantly.
Americans Are Worried About Finances
Concern over income and savings is a normal part of daily life. However, the challenges and long-term impacts of Coronavirus have compounded this fear. The phrase "Stimulus Check" was the second-highest ranked search term in 2020, most likely due to to the long wait times that accompanied the $1200 simulus check sent out by federal officials earlier this year.
There were other indicators that folks were concerned about finances. "Unemployment" was the third-highest rank for search topics in the US. When Coronavirus began here in the US, it was assured that unemployment would cover anyone furloughed or laid off. But the overload of applicants led to long delays; in fact, there are people who to this day are waiting on their backlogged $600/week unemployment checks
The Lesson: These search terms can be used to remind marketers that money is on the minds of many Americans. This is especially true for B2C companies, where pricing is high on priority lists. Blogging content that compares and contrasts pricing options of a type of product, or promotional contests and giveaways on social media could be a boon for engaging readers.
We're Adjusting to Working Remotely
Working from home and distance learning quickly became the widespread norm for most families. While this practice may be the best treatment to avoid the spread of the virus, it also created a need for an adequate video chat application. Many figured it would be Skype, who had been the leader in video chat for decade. However, it was upstart Zoom who became the most highly used app for connecting coworkers in their home offices. It should be no surprise, then, that "Zoom" was the second-most popular search topic of 2020s.
The Lesson: The literal lesson, here, is that Americans are spending much more time at home. This provides a greater window of opportunity to reach them with your blog and web content. They also have a new set of problems and concerns to deal with (not the least of which is having multiple adults and children trying to work and go to school in the same household), so be sure your content is optimized to their circumstances
A larger lesson, though, is about brand recognition and popularity. Skype was the leader in video conferencing for years, until it was eventually acquired by Microsoft in 2011 and underwent a lot of unfavorable resdesigns. With the professional audience not using the app, adn a lack of popularity among younger people, this created a gap for anyone to throw their hat, and so entered Zoom. The point is that even up-and-coming brands can be poised for huge success if they're reading the room and the data points right.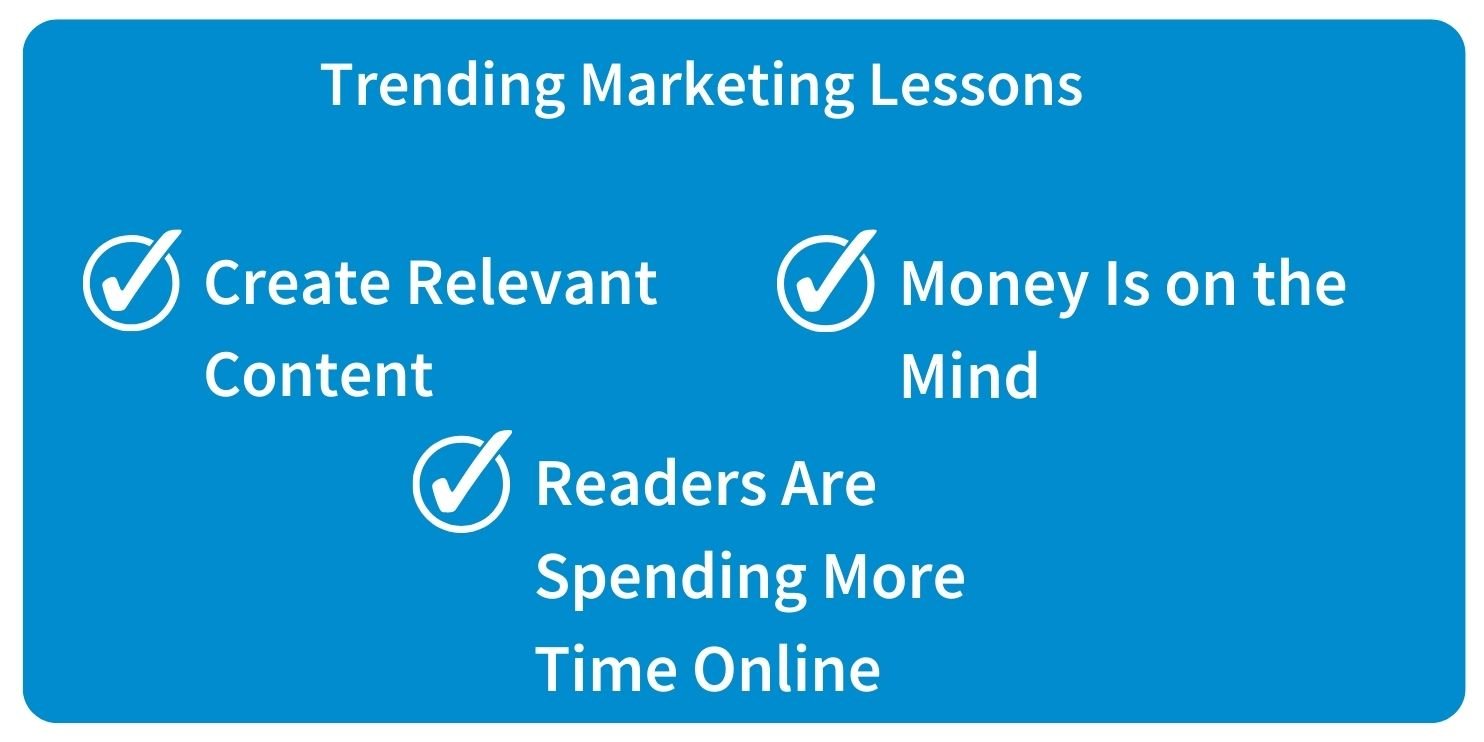 Planning Ahead For the Unexpected with DemandJump
Understanding the trends of 2020 is about more than rattling off a quick recap of the year's biggest headlines. When it comes to deep and insightful marketing analysis, you need to be able to depend on the depth and quality of your data. At DemandJump, we're full of consumer insights and analysis on the trends of today and tomorrow. Whether it's our dynamic keyword planners, customer journey mapping, advanced cross-channel analytics, or our tools for content creation, DemandJump is ready to be your one-stop solution for 2021's trends and beyond. To get started, sign up for your Free Trial today!
Get Your Free Content Marketing Strategy Report