Content Marketing Ideas for Marketing Agencies
December 29, 2020 •DJ Team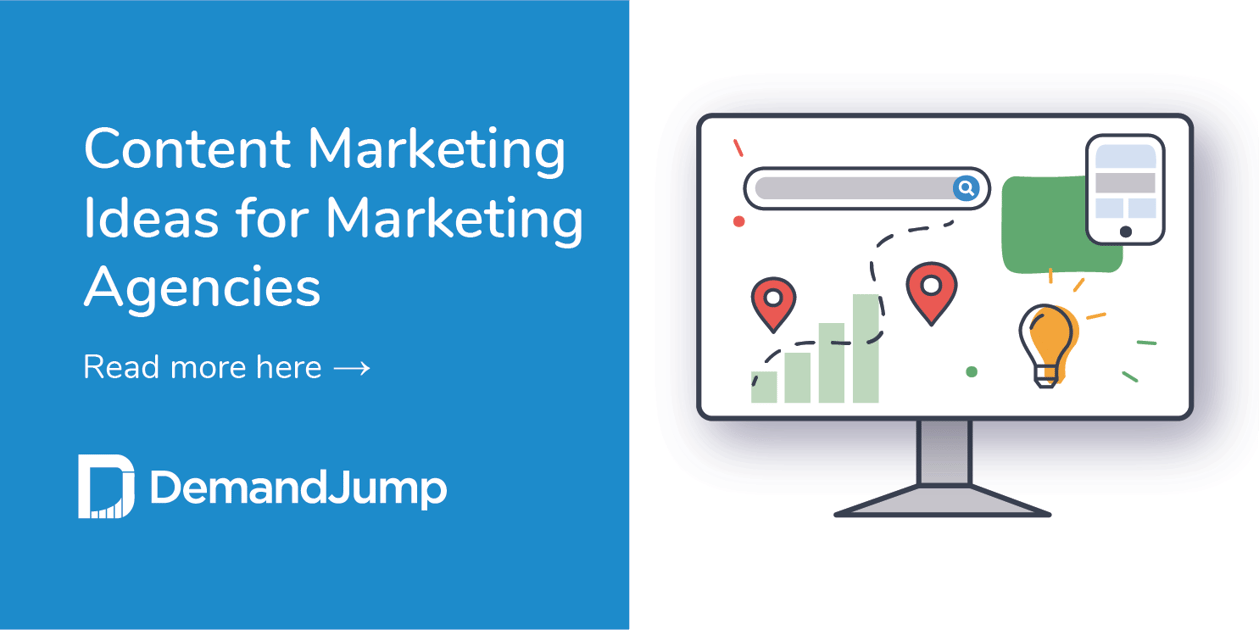 Coming up with content marketing ideas can be an exhausting chore—especially when working as a writer or content strategist for a marketing agency. With so many clients to consider and long-term relationships to manage, even the most experienced of agency marketers will end up asking the same questions in time:
How do I start coming up with ideas for a brand new client? What if I run out of ideas for this client I've been writing about for so long? Is there even enough to say about this industry?
If this is you, don't worry! We've got the answers for these burning questions. The first thing to remember is that content marketing ideas don't always have to be new—reworking old content and presenting it in an updated form is a totally valid (and great!) way to keep your content marketing interesting and breathe new life into your client's library of content. And when all else fails, you can rely on the following tips to generate new topic ideas for any client.
Digital Marketing Post Ideas for Blogs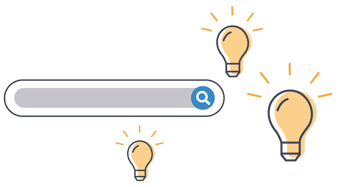 A great first step in searching for content marketing ideas is to take a look at blog topics and what is currently in demand. Blogging is one of the top performing types of content, so it makes sense to start there. Taking a look at competitor blogs for some inspiration is a great tactic. Looking for something more general? Try any of these ideas:
Social justice: Customers want businesses to take a stand and writing about current social justice topics can be a great way to do some good and connect with your customers (just be sure to do your research and choose topics that the client authentically cares about).
Current trends: Things like self care, health and wellness, and DIY topics are currently in demand. You can use these content marketing ideas in creative ways by linking them to the business or product. Humor can also be a helpful way to integrate the business with the topic.

Lists
No matter what format you choose, whether it's a blog post, video, or social media post, people love lists. Generating this content is usually fairly straightforward and can have some big rewards. Try listing things like:
Benefits: What are the top ten benefits of using this particular product?
Things to avoid: Always a good way to catch attention, listing out some common mistakes can be educational and engaging.
To do and NOT to do: Along with this, giving people lists of to do's and not to do's is helpful and can be a great way to show off a product or service that isn't as well known by even your existing customers.
Periodic posts
Content doesn't always have to be different or unique or shiny or new - giving some structure to your content can actually help keep people engaged. While unique blog ideas are great, try out some periodic posts and see how people respond. For example, you could try:
Question of the week: Pull from your FAQs and be sure to give a succinct and helpful answer. No FAQs on your website already? Think about the most common questions you receive from existing customers and start knocking them off—this one will require some good collaboration with your client!
Tip of the day: You can focus this on business or industry specific tips, or use this as an opportunity for some humor and choose silly or ridiculous "tips" to bring some joy.
Customer of the month: This is a great way to show the impact of the business/product and bring in a human interest story. Case studies work wonders for generating loyalty with the customer you choose to highlight, and they also help prospective customers better imagine themselves using your product or service to solve their own challenges.
Industry Topics
Looking for content marketing ideas can feel like a never ending chore, but you can turn to the industry time after time to come up with engaging content. Let's explore some common industry topics that can be reworked and presented in many different formats:
Misconceptions: Pick the top five misconceptions and debunk them (remember, people love lists!)
Little known facts: this is a great way to highlight aspects of the business or product that aren't the main benefit.
Decoding the jargon: Customers can get lost sometimes with "industry-speak." Try some educational content to help them understand what you're talking about.
"Hacks" for the consumer: People love secrets and how-to/life hacks are always popular content.
Behind-the-scenes: Letting customers peak behind the curtain and see how the sausage is made is engaging and transparent content that people respond to well.
Statistics: Share the numbers! Infographics and videos that show the stats of the industry and the specific business can help persuade customers to purchase, as well as establishing you as an industry expert.
Automate Your Content Strategy
There's a big difference between asking "what are the most popular topics?" and " what are the most profitable blog topics?" That's especially true when you're selling content marketing services to clients who expect a return on investment. How can you know if the topics that you are writing about are actually driving revenue?
DemandJump's Insights show you where you are winning and where you are losing to your competitors around any topic. The platform will point out gaps and opportunities to take traffic share, and with one-click SEO-optimized content outlines, you'll save time in the process.
Save over 50% of your time while creating better content - that ranks!
Get Your Free Pillar Strategy Report