How Do I Find SEO Keywords?
July 7, 2020 •DJ Team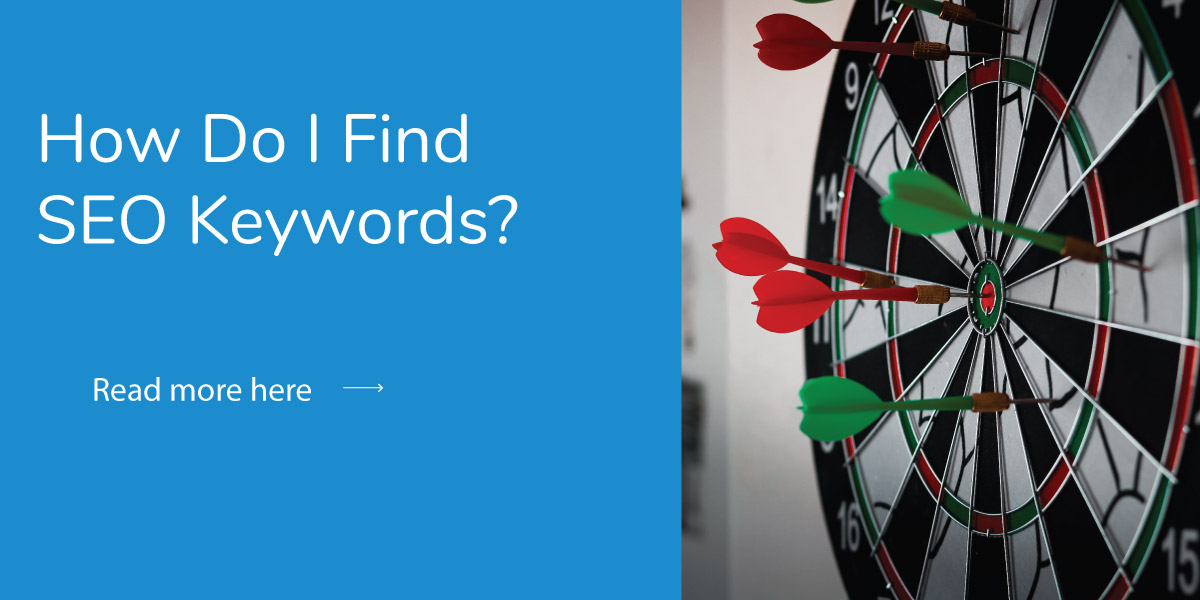 Keyword research is a process of finding out what terms people use to search for products and brands like yours online. Whether you're marketing a Fortune 500 company or your own startup, without keyword research there's little guarantee that web searches will lead people to your web content. SEO optimization can make every video, image, or blog show up for more people who need it.

But where can you get useful keywords that will actually move the needle and get your marketing efforts to generate sales? Here are some keyword research tips to carry out the process, as well as the lowdown on a tool that can save you lots of time and let you focus on the strategy part.
How Do You Find Keywords?
On the Internet, there are free and paid keyword research tools. Google Ads Keyword Planner is an industry standard because it shows the average spend on each keyword, letting you see some insight into which ones are most profitable from a market perspective. It's also integrated with the ability to pay for keyword rankings on Google.
You may not want to pay to rank for keywords but seeing which ones competitors are investing in can still inform your own strategy. Google Ads requires you to establish and define an ad campaign, along with entering billing information, before you can access the keyword planner. If you want other free (or freemium) keyword research tools without so much process, there are other options. Using SEO tools to gather information, you can eventually come to an understanding of your customer's journey from their initial search query to your website. Plus, you'll know more about what exact phrasing in search queries could lead search engines to rank your content. While you should be prepared to spend some time strategizing at your computer, these tips can help you put the pieces together.
Keyword Research Tips
One of the keyword research tips mentioned earlier was to look at the cost-per-click of the keywords and use the high-cost options in your content marketing writing. To make the most of organic search optimization, it's important to collect a list of different lengths of keywords.
Short-tail keywords are 2-3 words long, while long-tail keywords are whole questions or phrases. Using both in content will help you cast a wider net for however each individual prefers to use a search engine.
Keywords need to be included at every level of your website, from the web URL to the alt text behind your featured images. High value short-tail keywords are great for these locations.
Look at your competitors and the keywords they are using. You can do this manually by visiting their website and looking at their content or use platforms that help you analyze competitor SEO strategy.
Localize your keywords if there is a geographic element to your business. If you want to attract customers in certain areas, include a few mentions of the region in conjunction with keywords people are using.
SEO Topics
The long-tail keywords and questions in the SEO keywords tool you choose may naturally show up as good ideas for content topics. Video is by far the most thoroughly consumed content on the Internet, while blogs and other long-form written content are more often skimmed by a reader. This means if you need to teach something specific, a video might be better. If your lesson is something people can absorb over time and come back to, that might be a good option for a blog or eBook.

How to do keyword research for a blog involves relying on long-tail keywords to reveal the concepts and data your audiences want to better understand. Make sure keywords are featured in your blog headline and title as well as throughout the body copy. Consider what is missing from content your competitors have created on the topic and where you can fill in the gaps.
Essential Keyword Finder Features in One Platform
Of course, we mention the work of looking around at your competitors to find out what they're doing at the end. We wish we could say that after following this advice you'll be ready to go, but finding the keyword list is just the start of a SEO strategy. Wouldn't it be great if one tool took all that data and helped you easily create an actionable plan for web rank improvement?
The DemandJump platform has a keyword finder solution that puts essential insights in one place and translates SEO strategy into action. Our reporting includes lists of short and long-tail keywords and uncovers the questions your target audiences are searching for at pivotal moments of their buying decision. We even pull in competitor data to show their best-ranking content. DemandJump instantly pinpoints which keywords should be prioritized to gain the competitive edge through SEO. We help you create marketing content that drives conversions and yields marketing ROI.
Get Free Consumer Insights Today!