How Do I Optimize SEO Keywords?
July 7, 2020 •DJ Team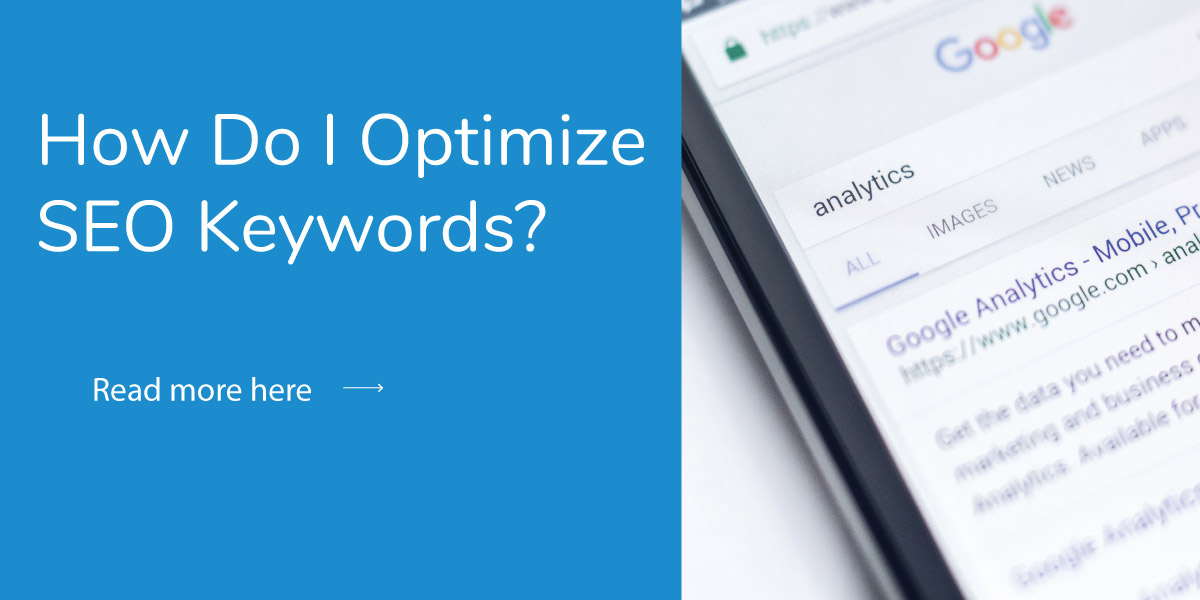 Whoever said, "Don't sweat the small stuff," clearly wasn't involved in digital marketing. Ensuring that the content you create for your website is seen by the right audience (and at the right time) takes careful consideration and planning. One of the most important, yet overlooked, details is SEO keyword optimization. In fact, it can be so overwhelming that a recent survey found participants naming keyword optimization as one of the hardest tasks in search engine marketing, even with so many tools providing SEO keywords examples.

While it may seem like a minute detail, the fact is that understanding how keyword optimization works and impacts rankings for SEO and PPC campaigns is vital to growing your reach. Let's take a look at the basics of keyword research, the different types of keywords to consider, and how to implement this understanding into your own strategy.
What Is SEO Keyword Optimization?
Keyword optimization is really an extension of SEO keyword research. This is a practice intended to ensure that traffic is flowing toward your written materials via search engines. In a nutshell, keyword optimization is choosing the right keywords that are relevant to your readers, based off of both analytical tools and your own market insights. Essentially, you're looking through keyword examples to understand what people are looking for, how many people are searching for it, and how they want the information formatted. It's relatively well-known that the majority of clicks come from the first page of Google (around 75%), but it may surprise you that even on that first page, the first five organic results account for nearly 68% of all clicks. It's become increasingly harder to juke the system here, as well, not only due to changes in the Google algorithm, but the fact that 70-80% of individuals completely ignore paid search results. All of this is to say that keyword optimization is not optional; it's required to ensure that your work is not going unnoticed and unread.
How to Do SEO: The Difference Between Long Tail and Short Tail
Let's say you're creating an online campaign for a new pizza restaurant in Indianapolis. Let's also suppose that this pizza restaurant sets itself apart from the competition by making the tallest pan pizzas known to mankind. And, for the sake of argument, let's assume this restaurant is named "The Upper Crust," if only for the fact that it's an amazing pun. If you were to begin keyword research, what would prioritize? Perhaps a better way of putting it is, what would you assume are the most important keyword searches that are relevant to your brand. Obviously, something involving "pizza" would be good. But people simply searching for the word "pizza" are likely not seeking out super tall pizzas in the city of Indianapolis. They might be searching for pizza recipes, pizza history, the types of cheeses used on pizzas, and so forth. The point here is that by limiting your keyword selection to something like pizza, you're unlikely to rank on search engines because your product is niche, and you're casting too wide of a net. In this example, "pizza" would be a very short tail keyword. On the other end of the spectrum is long-tail keywords. As the name suggests, this means that the search phrase is much longer and includes more variations. It's also far more specific. A good example of long-tail keywords for the aforementioned restaurant might be "tallest pizza in Indianapolis" or "amazing food challenges Indiana." These better represent how people actually search online, and do a better job of capturing the attention of your ideal readers.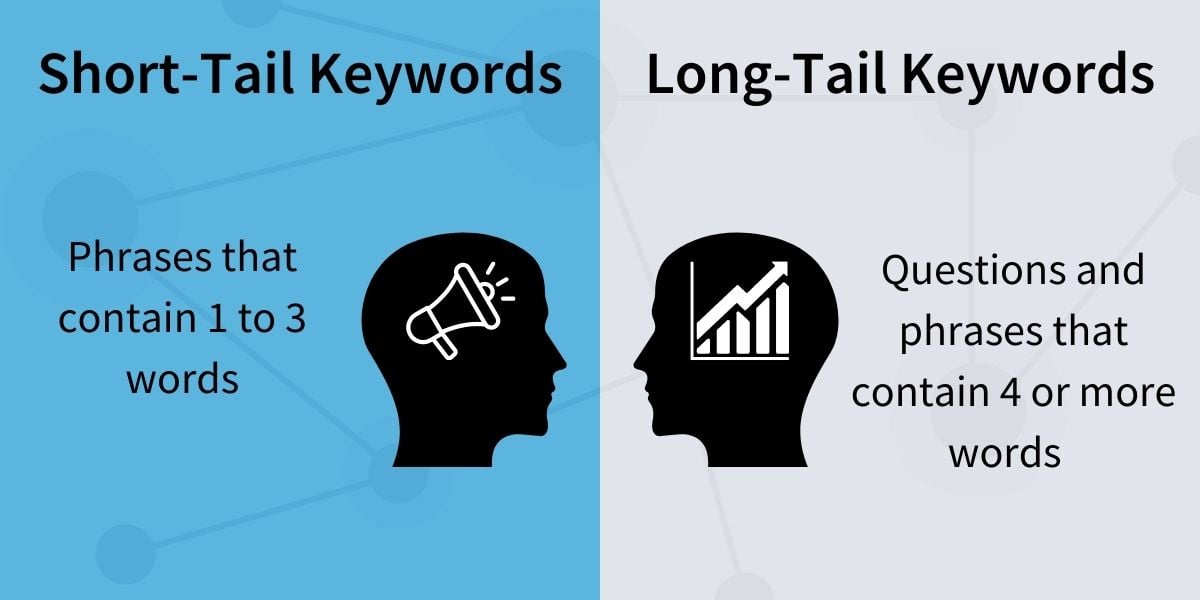 How to Implement SEO Keyword Optimization Into Your Strategy
SEO keyword optimization is an ongoing process, and one that requires consistent attention. Reevaluate your strategy from top to bottom, and make sure that keyword research is happening throughout the cycle to capture the most readers possible. Here are some helpful tips for implementing SEO keyword optimization into your strategy.
Consider Keyword Popularity and Relevance. On one hand, you want to be sure you're choosing keywords that are often searched. If your keyword research tool says that a specific phrase is receiving 0-10 searches per month, for example, that's probably going to be one to avoid. Additionally, you don't want to try and rank for a phrase that isn't directly related to your products or services. A person searching for good prices on "large pizza catering for groups" may not be thrilled to wind up on your page to see you have large personal pizzas.
Aim for Less Competitive Keywords. It may seem like a mistake, but fighting for extremely competitive and top ranked keywords is a difficult battle to win. This is especially true in the case of newer or relatively unknown websites, where larger and established brands have more resources to buy the most popular keywords. Consider using long-tail keywords, looking at secondary keyword finders, as well as add geo-targeted modifiers such as a city or neighborhood name.
Think About Reader Intent. All of your content should serve a specific purpose for your readers. In the same way, the keywords you choose should match that intent. Readers who are at the top of the funnel need keywords that reflect their general curious nature about issues tangential to your product; readers who are further down the funnel may be searching for topics related directly to your brand. You'll want to ensure that you're prioritizing keywords that are providing the best financial return.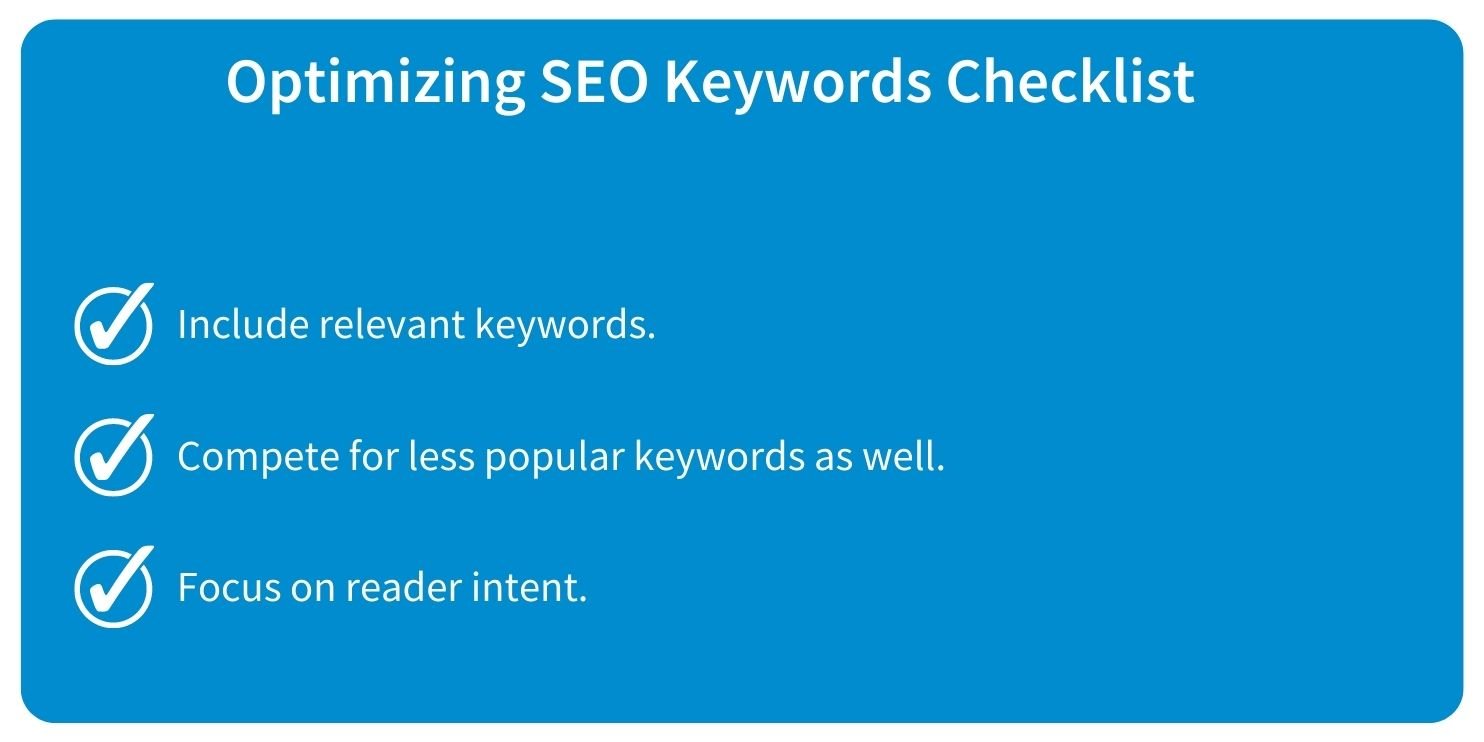 What Is the Best SEO Strategy? One That Starts with DemandJump.
Rather than jumping on Google yourself and looking up, "how do I do SEO?," DemandJump's platform is here to help. Our keyword research tool can provide in-depth analytics and guidance for choosing keywords that truly speak to your audience and direct organic traffic directly to your front door. Ready to get started? Sign up for free today.
Get Free Consumer Insights Today!