How Do You Generate Content Ideas?
August 3, 2021 •DJ Team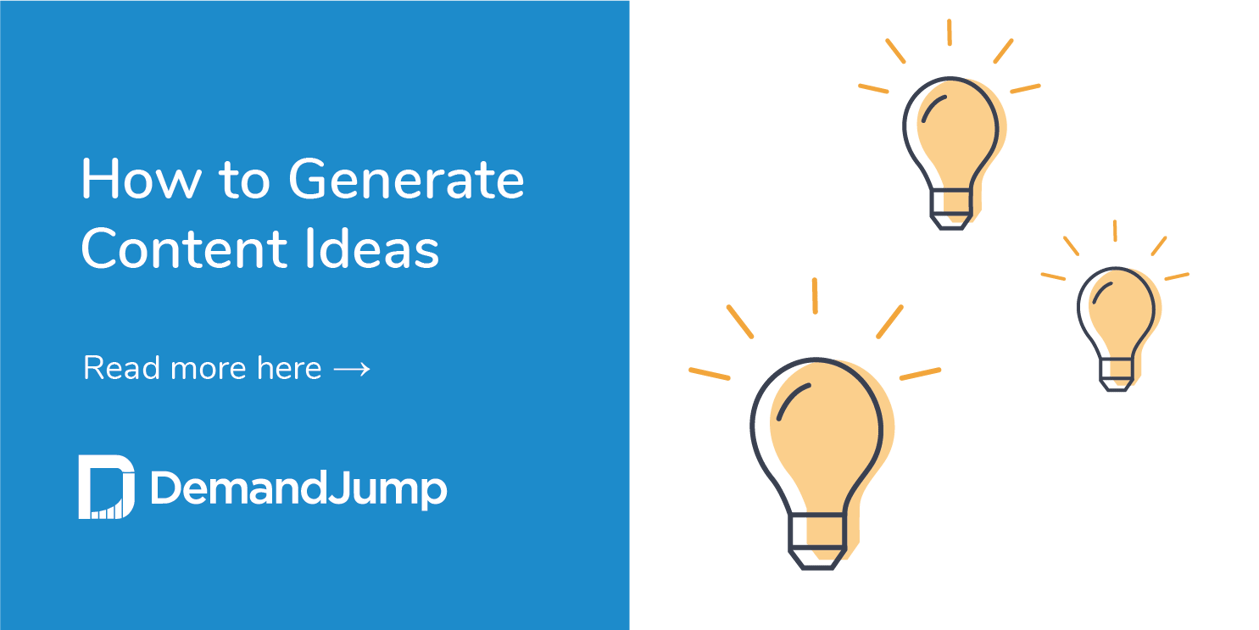 Creating content for your website and other digital channels is important for establishing your authority, engaging with your customers, and boosting your traffic. However, at a certain point, you may run out of topics to write about. That is why you need a content strategy to generate content ideas all year round.
Content Ideas
There are many sources available to generate content ideas. You have a choice of both internal and external sources to choose from.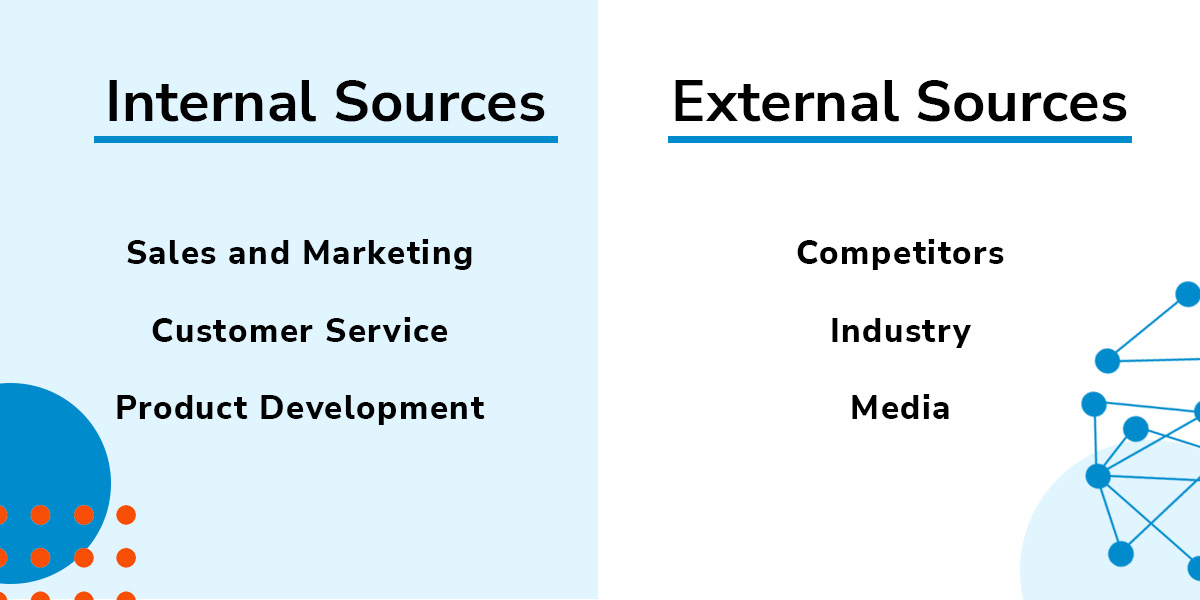 Internal Sources
You may overlook the rich resources you already have in your company. Here are internal sources you should look to for content ideas:
Sales and marketing. Go through your existing sales and marketing materials like brochures, product information, and sales presentations. You can get ideas to write about, such as product comparisons and buying guides.
Customer service. Check your customer support channels. Ask your customers through surveys. You can write about frequently asked questions and how-to tutorials.
Product development. You have subject matter experts within your company, like product managers and brand managers. You can tap them as domain experts or interview sources for creative content ideas.
External Sources
There are so many sources for content ideas out there. Here are some external sources to consider:
Competitors. Research what content your competitors are creating. You can glean their ideas and then produce something much better.
Industry. Follow industry news and thought leaders. Then write about trends, research, and insights from these sources.
Media. Whether it's traditional media or social media, you can find popular topics, viral content, and trending issues to create content on.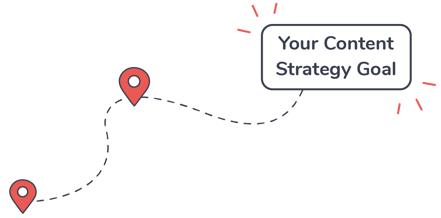 Content Strategy Template
The best approach to generating content ideas is to have a content strategy template. Your website content strategy template serves as your guide to help you produce content in a systematic manner.
1. Define Your Goal
What is your goal for creating content? Is it to increase brand awareness, generate leads, or grow your traffic? Your goal dictates the content you should produce.
2. Understand Your Audience
Know who your target audience is. Then match them with your content and channels. Even the tone and style should suit your audience.
3. Conduct a Content Audit
Run through your existing content assets, such as your website, marketing materials, whitepapers, and videos. Look for content gaps that you need to fill.
4. Brainstorm Content Ideas
This is where you do your research and come up with ideas with your team. Again, go through both internal and external sources for ideas and inspiration.
5. Create a Content Calendar
A content calendar gives you the discipline to map out your content for the year. Being aware of seasons and holidays also helps you think of fresh content ideas for your content strategy.
Content Idea Generator
Use a content idea generator to come up with topics for your blog. Here, you can also find inspiration for images and videos to produce for your social media channels.
These content idea generators mine results from search engine queries. They churn out topic ideas and top keywords based on what people are searching for. Many show you the monthly search volume, keyword competitiveness, and search trends for each word or phrase.
Other tools tap social media, online forums, and Q&A sites to determine popular topics. They show the number of likes and shares to give you an idea of which topics resonate with people.
(psst....No need to ideate. DemandJump shows you the exact pieces of content to create around any topic of your choosing. The platform provides a prioritized list of content to create, complete with SEO content briefs to get your content ranking on page 1 of search results. Try It For Free)
Website Content Ideas
With so many sources for content ideas and the number of content idea generators at your disposal, you may feel overwhelmed. To create effective website content ideas for your brand, remember these rules for creating web content:
Create Valuable Content for Your Audience
Produce content that your audience finds useful. Solve a problem or answer a question they may have. Show them how to use your products. Help them make the right purchase decision.
Remember that you're writing for humans, not robots. So make sure your writing tone and style sound authoritative, yet authentic. Keep it consistent with your brand persona and your audience's expectations.
Write Content for Search Engines
While you shouldn't stuff your content with keywords, you still need to make sure you optimize your content for SEO. This means using title tags, meta descriptions, headers, subheaders, and variations of keywords you want to rank for.
Yes, you can promote your content by sharing it on social media, including it in your email newsletters, and promoting it through paid advertising. However, In the long run, optimizing content for SEO is the most effective way to place your content so potential customers can find it.
Generate Content Ideas With DemandJump
DemandJump makes your content strategy simple. Our consumer behavior insights help you discover topics, questions, and keywords you can use to create content for your website.
With DemandJump, you know what your target audience is searching for, you find competitive content gaps you can rank for, and you prioritize your list of content ideas.
Get started writing content that ranks today!
Get Your Free Pillar Strategy Report