How Do You Write a Content Marketing Strategy?
November 25, 2020 •DJ Team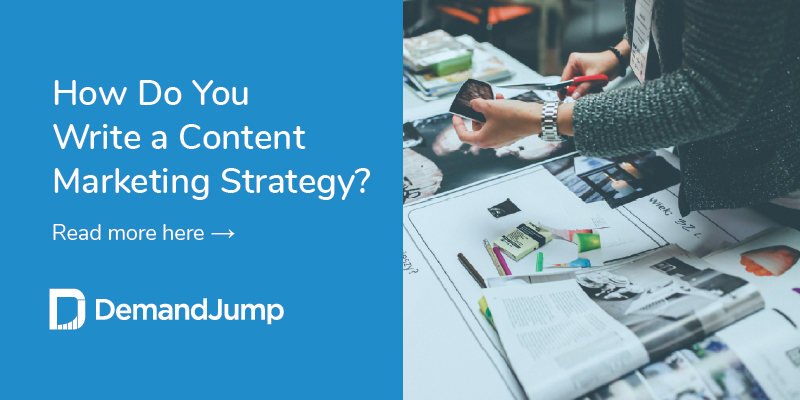 Define your brand's key message.
Who is listening?
What's the most effective way to engage your listeners?
These platitudes don't cover the extent of what defines an effective content marketing campaign, but these building blocks simplify some steps involved. Content marketing strategy is built by establishing goals for your business, identifying a targeted audience, and becoming creative in the ways you develop content to connect with your audience.
What do you mean by content strategy?
Message. Audience. Content. These are three pillars that define how a content strategy should be created. A content strategy is using forms of media—blogs, social media, video, whitepapers—to connect with your audience. And to hopefully cultivate a trustworthy relationship so that your audience can expect thoughtful, engaging information from your business. Doing so builds your relationship with your audience, and your message is conveyed effectively.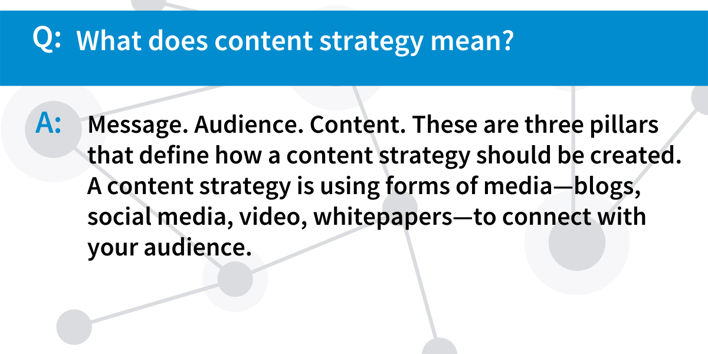 This can take shape in many ways. Think of the various channels you've connected with, and know that your experience as an audience member to other businesses can inform you on how you might achieve the same.
What exactly is considered content?
In your wheelhouse to create content marketing is a variety of web content, print, social media, and all other creative measures of reaching your audience. However the path, the goal is to connect with your audience. Instagram stories, blogs, books, commercials, Twitter feeds—these are all tools in your toolbelt to reach your audience. Another definition for content might be the effectiveness of your content—if your audience actually checks-in to what you've created.
We'll talk about this more below, but your brand may be more effective on one messaging channel than others. Explore what channels might reach your target audience, and know that, often, your audience likely extends into avenues you haven't created content for. This is especially helpful to think about if you've already had success connecting with your audience in one medium. You can use this as a jumping-off point to introduce your audience into different content.
What should be included in a content plan?
Take full advantage of the various communication channels you have at hand. Your audience operates in different ways—sometimes preferring one social media website than another, Twitter over Facebook, Instagram over Twitter—and habits change from one to the next over time. That's why your messaging should be consistent, and you should include as many channels as possible in your content marketing campaign and test them all to see what works. That "try it and test it" approach should be taken with every channel, which means your initial content plan should include all of the following:
Blog content
Lead generation content, like whitepapers and ebooks
Videos
Social media
Email
Paid advertising
What is the most engaging type of content?
One pivotal achievement for a successful content marketing strategy is developing content that is engaging enough that your audience will return to where you've published, looking for more. No specific type—Tweet, magazine, YouTube channel—will be the optimum type of content to reach your audience. But if the content is engaging, innovative, and intriguing, your audience will return to that channel, creating a direct relationship with your audience.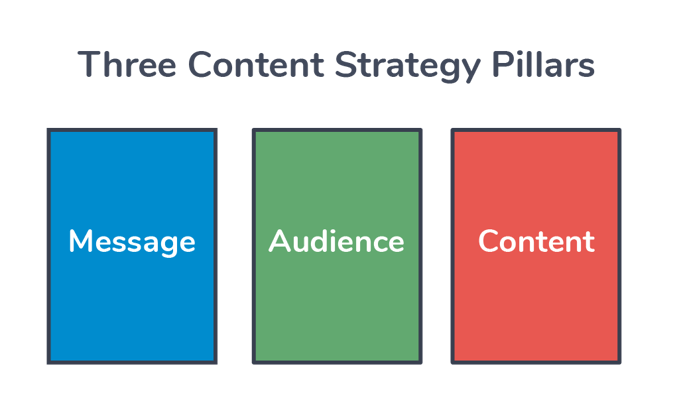 The key then, for successful content, is creating agency. Can your audience count on you to have a consistent, reliable voice that is legitimate to your core message? If you as a business have defined your message authentically, your content should reflect this.
Use this as a gauge after you have completed a content marketing campaign: did the content you created over various platforms point to your defined business goals and message? Likely, you'll be able to identify distinct pieces of content that both reflect your message and connect with your audience in a way that you can hone in on and repeat.
How do you create better content?
Good content is always defined by how well it connects your business with your audience. And a great way to measure this is with SEO data and analytics. See how much time readers spend on your article. Track how popular some social media posts are over others that you've posted. Follow trends. Chart how many of your content pieces are appearing in search engine results pages for your audience to find when they need it most. You create better content by understanding if your audience is connecting with your message.
You can use this information to also evolve your business goals, using this as a measuring tool to know if your idea connects with others. DemandJump is a really useful tool for this as it allows you to track sales data directly to your content marketing strategy. A free trial is available for you today—check it out to develop and innovate your current content strategy.
Save time and create better content with DemandJump's automated data-driven content outlines.
Get Your Free Content Marketing Strategy Report