How Do You Write B2B SaaS Content?
January 17, 2023 •DJ Team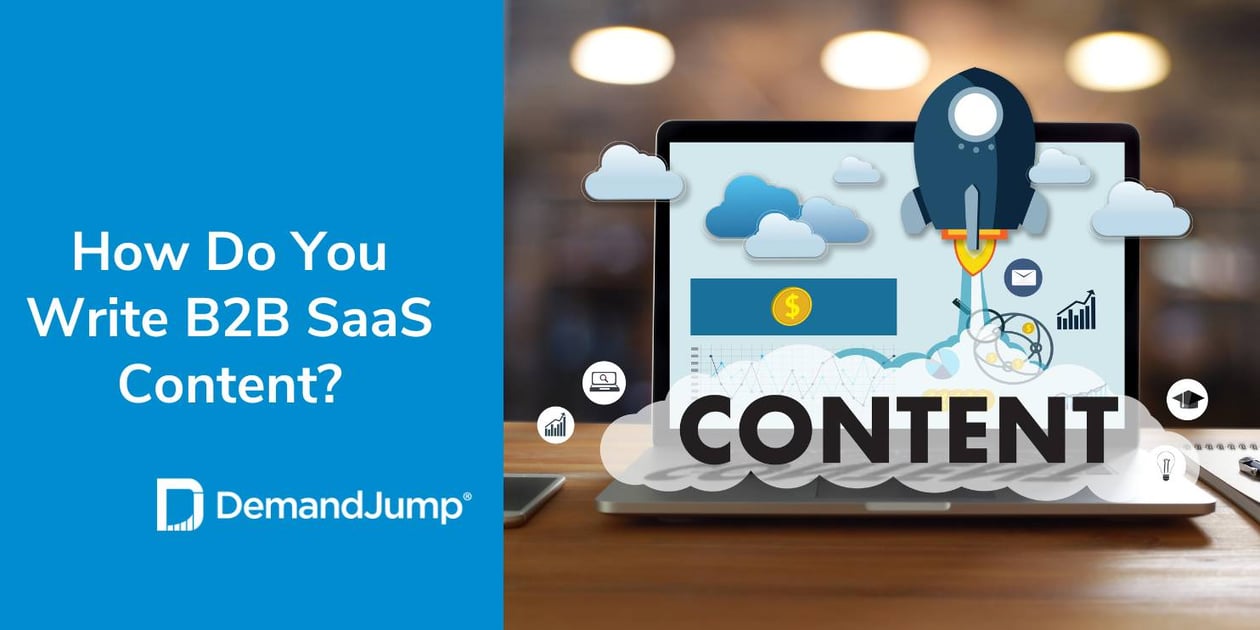 When it comes to the world of B2B SaaS, the marketplace can often feel saturated with similar offerings and companies vying for business. Globally, it is estimated that there are over 30,000 SaaS companies. One way to differentiate yourself from your competition is through SaaS content—specifically via B2B SaaS content marketing.
Content marketing serves as a means to not only market your product, but to build brand authority as well as rapport with potential customers. Quality content is not defined by how "salesy" it is, but rather by how helpful it is. That means by answering the questions of your target audience, providing thought leadership, and writing for humans (as opposed to search engines) your content will naturally increase organic traffic and brand awareness.
If you're still not sure what qualifies as helpful content, look no further than this article. In the following blog we discuss some of the basics of B2B SaaS marketing and answer some common questions about writing SaaS marketing content. Let's get started!

What Is B2B SaaS Content Marketing?
Content marketing is an advertising method that focuses on creating, publishing, and distributing content online. B2B SaaS content marketing is the same thing, just for the niche industry of business-to-business software-as-a-service companies.
Part of what makes the B2B SaaS industry unique is the challenges SaaS marketers face. Namely, because the product is not tangible, it can be difficult to market it to prospective customers. As such, a key goal of content marketing is to educate potential buyers about the need for your product, as well as what your platform is capable of.
Beyond just that, however, quality content marketing should educate your audience on your field as a whole, rather than focusing specifically on what you sell. In other words, if your product is a customer success platform, you should be creating content that resonates with your audience and covers things like:
What customer success is
Why customer success is important
Common customer success metrics
Customer success best practices
Customer success frameworks
By covering your field as a whole, you are not only educating your audience and becoming a voice of authority, but you are also becoming the brand they associate with customer success. That means when they are ready to invest in a platform, you will be the first company they think of. Plus, if all of that weren't enough, through Google's latest helpful content algorithm update, you will also be rewarded with improved SEO value (but more on that later).
What Is an Example of B2B SaaS Content?
One example of B2B SaaS content is written content such as blogs. Blogs provide a natural way to answer key questions your audience might have related to your topic or area of expertise. In general written content is one of the staples of content marketing, including things like:
blogs
website copy
whitepapers
podcast scripts
newsletters
How Do I Write a SaaS Blog?
There is more than one way to write a SaaS blog. At DemandJump, our B2B SaaS content writers prefer to write based on a method called Pillar-Based Marketing (PBM). With the help of our PBM platform, we are able to determine the exact questions and phrases our audience is searching for. From there, we lay out topics for articles ranging from 750-3000 words. Our platform then provides us with keyword research, so we can know what language to include in our articles. Once we have the topics decided and the keywords picked out, the writing process looks a little like this:
Research the topic - if you are an industry expert this might not take very long as you could already know most of what you plan to write about. If you are a freelance writer, or work for a marketing agency, researching the topic to become a "temporary expert" is critical to writing a piece that connects with your audience.
Organize your keywords into an outline - once you start to understand the topic a bit better, you can organize your keywords and questions into an outline, including headers.
Start writing - after you have an outline, you can start fleshing it out and begin the writing in earnest. If you find yourself struggling to get started, it can help to begin by just answering the questions you've selected. Sometimes, starting with an introduction can be more intimidating than starting in the middle, so many writers suggest saving your introduction and conclusion for last.
Include stats, visual aids, and thoughtful insights - would you read your own blog? If the answer is no, what elements are missing that might compel you to do so. Statistics, images, and thought leadership can all provide interesting information that will keep your readers engaged.
End with a call to action (CTA) - a CTA will help direct your readers where you want them to go next, whether it's a buy now button, a newsletter sign up, a product demo, etc. Your CTA is your chance to turn traffic into conversions.
To learn more about how to write a quality blog post, check out our SaaS content writing examples in the blog section of our website!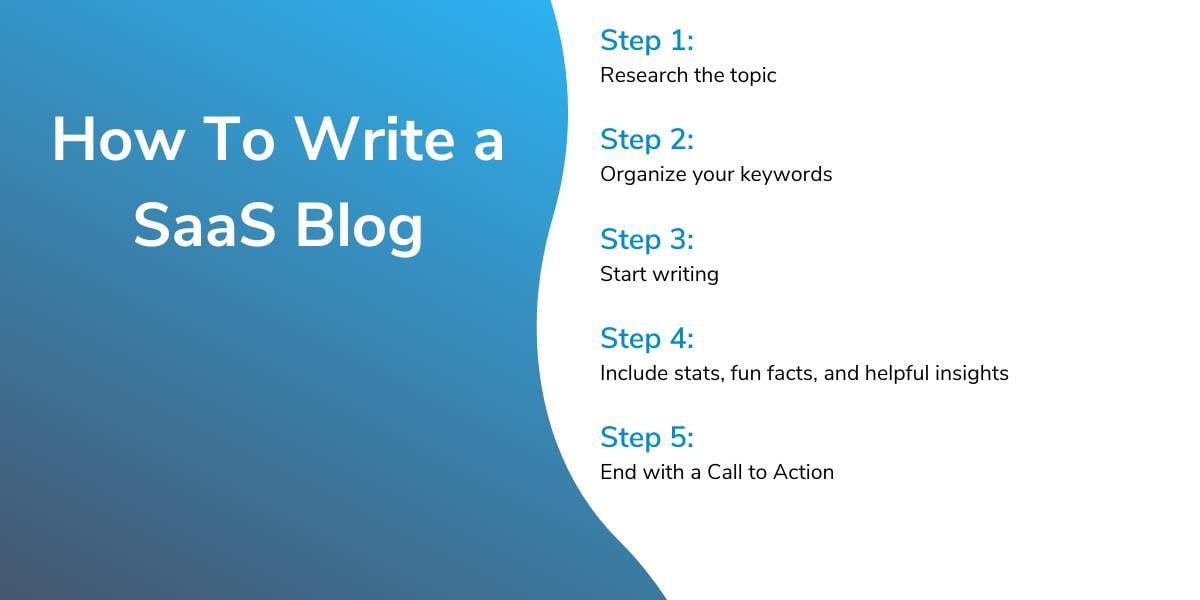 How Is SEO Related to Content Marketing?
As we mentioned earlier, the more helpful the content you produce is, the more SEO value you are going to see. For example, at DemandJump, we've found that the more helpful content we post for ourselves and our customers, the more SERP page one rankings we earn. When you combine those results with the additional benefits of a PBM strategy, we often see SEO results in a matter of weeks. To learn more about how DemandJump and Pillar-Based Marketing are powering SEO rankings, hit the button below to try a free demo, or contact us today!