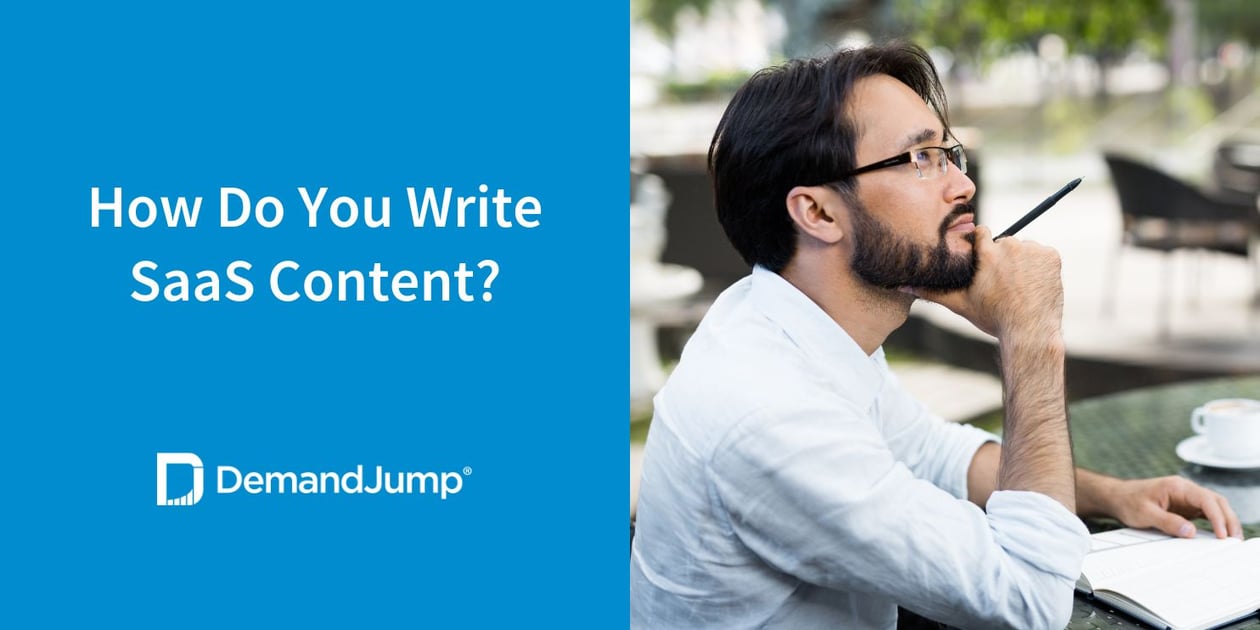 One of the best ways that Software as a Service (SaaS) companies can market their brand is through content creation. If you want worthwhile results, your SaaS content should be helpful and show readers why your software will solve their problems better or more reliably than your competitors. But how do you come up with content ideas for SaaS companies, and what does the writing process look like? DemandJump's got the answers.
How Do You Write Content for SaaS?
When writing SaaS content, the first thing you need to do before you put pen to paper (or fingers to keys) is some research. Even if you're an expert in your industry or know everything there is to know about your products or services, you have to make sure that your content aligns with what your customers want to know. There are a couple of routes you could go with this.
The first route is to do a Google search of a topic that you know a lot about and that your target audience would be interested in. Taking note of questions other people ask and related searches can drive what you write. However, depending on the search, the questions and related searches don't always pop up. The second route is using a solution like DemandJump. Our platform does all the research for you. Just type a relevant word or phrase in our Insights search bar, and our platform will show you top-ranking keywords and questions that you can use as SaaS writing topics for your own content.
From there, write your content. Make it more educational than salesy. Answer the questions that your target audience is asking. Include statistics and links to reliable sources whenever you need to back up a point you make. Include a call to action at the end of each piece to encourage the reader to take the next step. This could be to visit your website, schedule a demo, call for more information—basically anything that gets them to further interact with your company.
When writing your content, you also want to establish your company as an authority on the subject you're writing about. To do that, you have to create an entire web of content to show that you know your stuff. Pillar-Based Marketing helps you create that web. To implement it, you write a 3,000-word pillar covering a broad topic. After that, you write at least three 2,000-word sub-pillars that are slightly more specific but still relatively broad. Lastly, you write at least 12 750-word supporting blogs that answer very specific questions (just like this one!).
Link supporting blogs to either just the pillar or the pillar and related sub-pillar. Also, link sub-pillars to the pillar. This linking strategy will show search engines that you're an authority on a topic because you have several pieces covering the same topic linking to your pillar. Make sure to post all your content relatively quickly to get that authority established fast.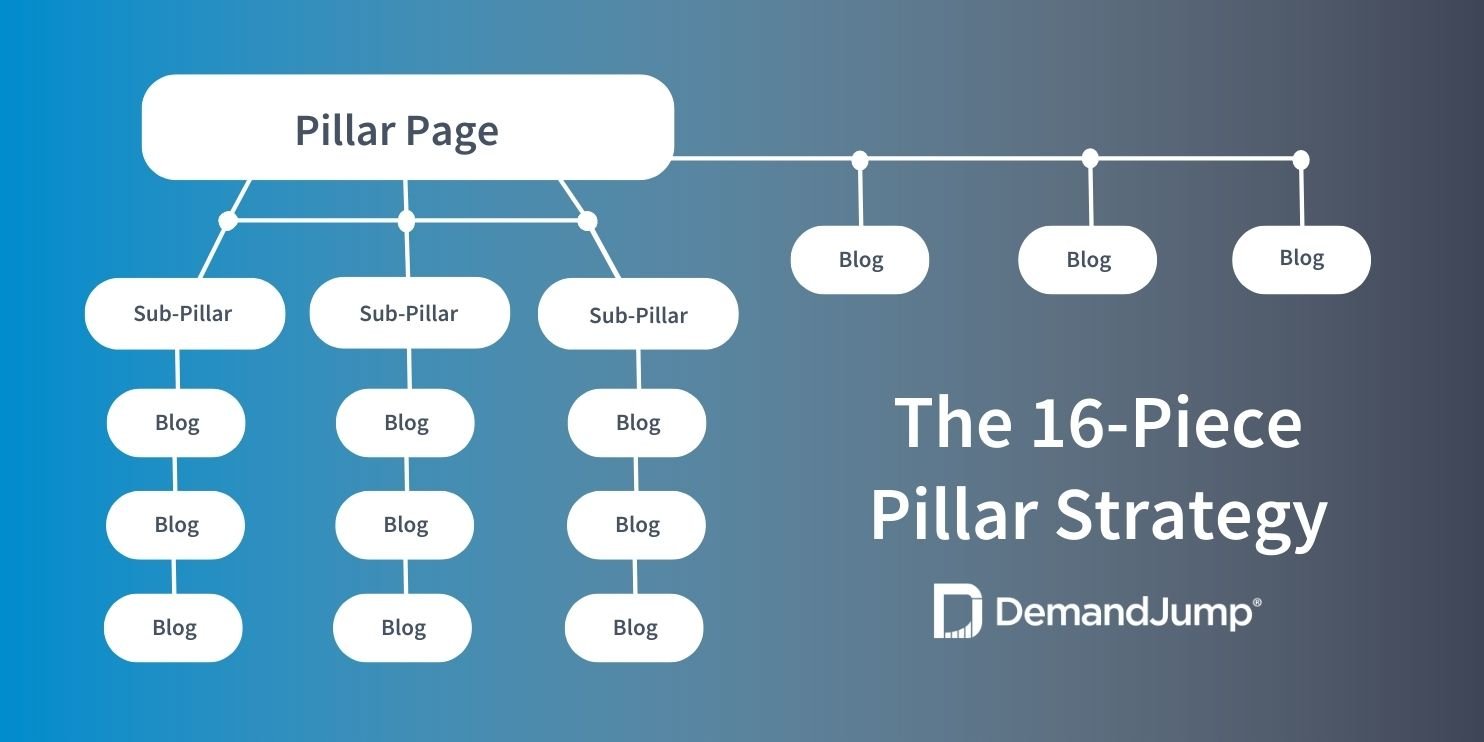 How Do You Use Content to Drive Growth for Your SaaS Business?
The best way to drive growth for your SaaS business is to provide useful content to your target audience. In fact, Google's most recent helpful content algorithm update is about rewarding companies who write useful content by giving them higher positions in search results. Winning one of these top spots will drive more readers to your website and potentially more sales!
Another great way to drive growth is by establishing a brand and voice for your company. As you begin to hone in on your brand's unique voice, ask questions like: What does your company stand for? How do you want to sound when customers read your content? What do you want to provide to your customers? What sets you apart from the competition? Note that your voice will differ from other SaaS companies depending on what industry you're in. For example, a company that offers a streaming SaaS may have a more fun, upbeat voice whereas a company that offers a log management SaaS may stick to a more professional, informative voice.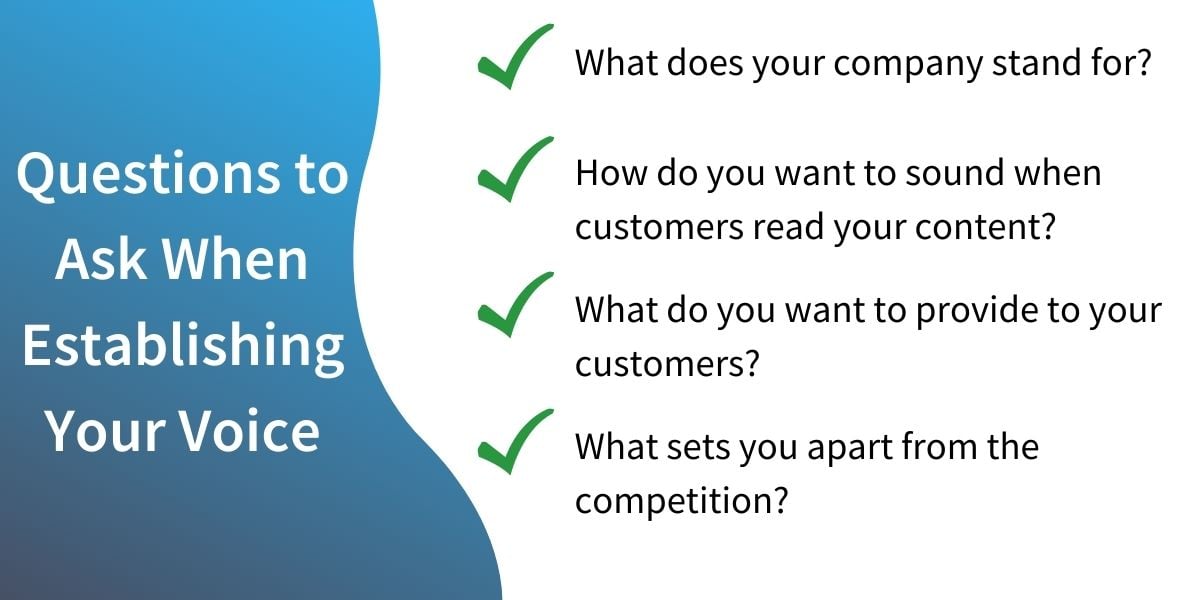 Why Is Content Important in SaaS?
Content is important in SaaS because most software companies are subscription-based, which means customers have to be constantly sold on your product to renew their subscription. A SaaS writer should create content that proves to customers the value of using your products or services. This is especially true in business-to-business (B2B) blog writing where it may take several people to make a decision whether to subscribe or renew.
Ultimately, content allows companies to connect with their audiences. It shows customers that you exist to serve them. It also signifies to customers that you care about the problems they face and want to help them. Lastly, content establishes trust in your brand and gives customers a sense of what your company is and what it offers. Once you build relationships with your target audience, you'll start driving sales and overall growth for your company. All you need are the ideas to write about.
Generate Content With DemandJump
Here at DemandJump, we provide content ideas for SaaS companies and non-SaaS companies alike. Through our Insight reports and Content Briefs, you will know what to write about and what keywords to include in your content to attract your target audience and start building that relationship with them. What's more, you can see how your content is performing once you publish it using our platform. Compare your results to that of your competitors so you can better target areas for improvement. Start creating an effective SaaS content strategy with DemandJump today.