How to Create a Content Plan: A Comprehensive Guide
September 29, 2020 •DJ Team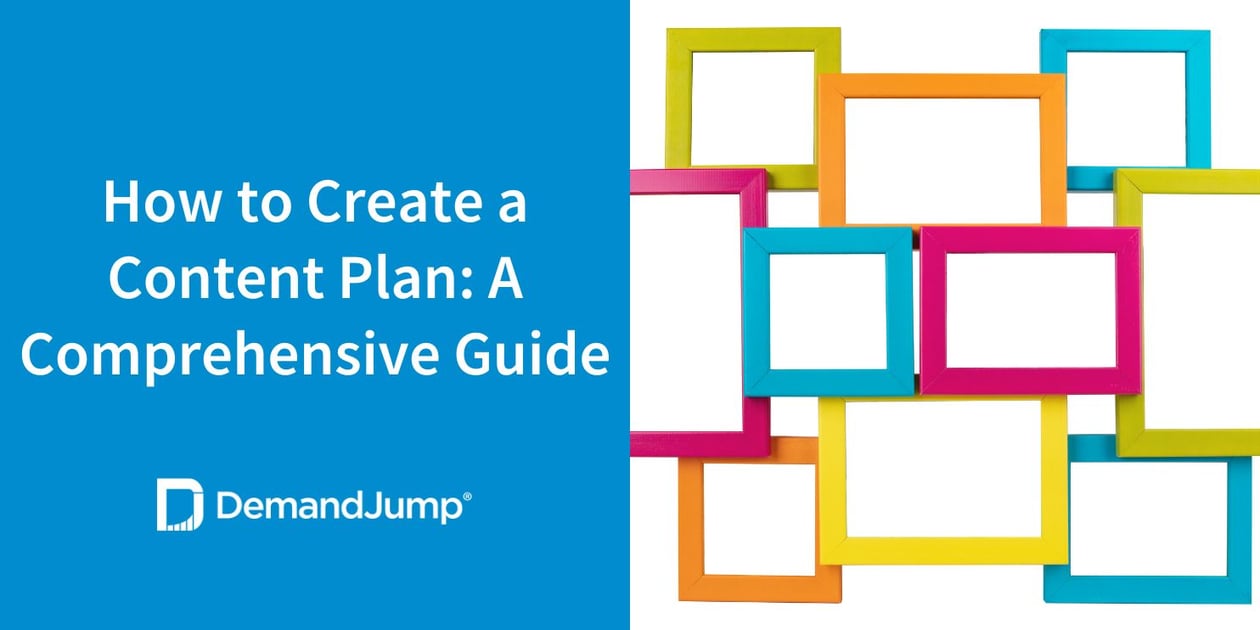 For successful content marketing, there are few things more important than creating a thorough content plan. Putting in preparation and foresight can save you from timesucks, wasted marketing budgets, and the frustration that comes from knowing what you're doing isn't working. But marketing strategy is a long process, and planning is a part of pretty much every step along the way. That's why it's a good idea to understand the difference between content marketing strategy and content plans.
Though they may seem interchangeable, these two terms actually refer to different parts of the process. Crafting a content marketing strategy is a massive undertaking that involves starting from the ground up, setting long-term goals, engaging and analyzing audiences, doing keyword research, and comparing your plan with competitors. A content plan, on the other hand, is all about scheduling, optimizing, and releasing materials in an efficient way. For the purpose of this blog, we'll be taking a look at that latter portion, to help make sure all the hard and valuable work you do defining your strategy doesn't go to waste.
Whether you're looking to revamp your current content marketing strategy, or simply wondering, "How do you write a content plan?", here are the steps you need to take in order to have everything in place with your content plan.
Preparing the Pieces for a Content Strategy Framework
A quick search for "content plan templates" online will return countless blogs, guides, and webinars dedicated to the steps needed to create a content marketing strategy. There are many different paths and approaches for this prep work, but here are a few of the key areas you'll want to have completed before setting out for planning and scheduling content.
Content Marketing Objectives
These are more generalized goals, such as "increase brand awareness" or "introduce our new platform."
Content Marketing Goals
This is where your objectives become more specific. "Increase brand awareness by x percentage" or "grow leads for our new platform by x percentage."
Audience Analysis
Include your buyer personas, as well as detailed information about what kind of messaging they respond well to.
Competitor Research
In order to understand how well your content is working, you'll need a thorough rundown of what competing brands are doing with their strategy, as well as rankings for their pages and what keywords you'll be competing for.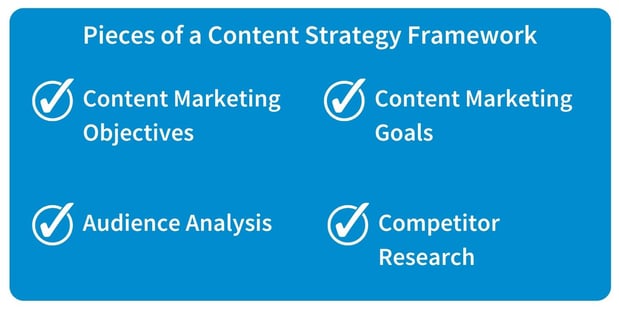 What Should Be Included in a Content Plan?
Once you're ready to begin outlining your content plan, the first step should be a content audit.
These audits help you better understand what marketing materials you already have, as well as what potential gaps need to be filled, necessitating some brainstorming for topics for content writing. In order to do this, it's essential you understand what content types can accomplish.
List every piece of content you have in your arsenal. Examples of content topics to include are:
Blogs
Social Media Posts
Emails
Whitepapers
Website Content
Thought Leadership Pieces
Guest Posts
Case Studies
Basically, you're looking to catalogue any written materials that speak on behalf of your brand's strategy or campaign. Once you've assembled this list and removed any redundancies, conflicting messaging, or outdated posts, you'll now need to dive into the performance of those existing posts on each of your channels. Look for what's resonating with customers by reviewing page rankings, conversions, and engagement from readers.
As you do so, note any areas that feel thin or underperforming, as the next step involves coming up with new topics for content writing needed to bolster your editorial calendar. If you need ideas for topics, refer back to the objectives, pain points, and audience research you did when crafting your original strategy.
Keep in mind that this is not a perfect process! You may think of blog topics later down the line, but you can add these into your editorial calendar once your groundwork is laid.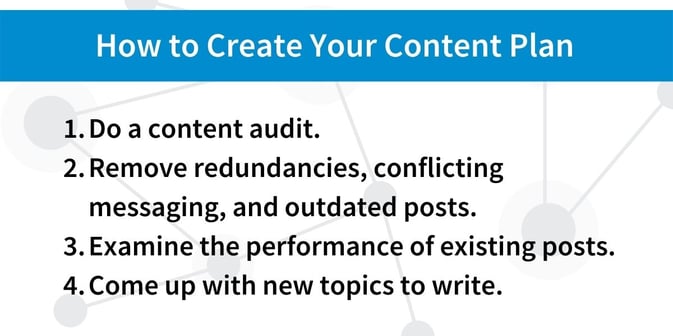 Creating an Editorial Calendar
Scheduling your posts at once will help to ensure you're spreading out your work and not overloading channels with the same type of messaging. If you're using content calendar examples online, make sure you're choosing ones that have the same channels as your own. Consider using Google Calendars or another collaborative scheduling tool; it'll make adjustments and tweaks a breeze, as well as provide room for adding any additional topics you come up with at later dates.
Though it may seem somewhat arbitrary, editorial calendar organization techniques require a good deal of critical thinking, Here are some Editorial Calendar FAQs and important reminders to make sure you're optimizing the scheduling process.
How Long Are Editorial Calendars?
Editorial calendars can run for any period of time, but a good rule of thumb is to schedule ahead 4-6 weeks. It may seem like a lot, especially if you have a large amount of content, but once you've set your scheduled posts it gives you time to breathe, assess post performances, and plan ahead for your next batch of content.
Social Media Editorial Calendar
Remember to include social media posts in the editorial calendar, as well. Too often, marketers assume someone will fire off a quick 280 character Tweet or share an Instagram photo on the day it's due, only to find it never got done. Even if you already have your social channels connected through Hootsuite or another social media management tool, it needs to be documented in the same calendar to keep things together and complete.
How Often Should a Business Post on Social Media?
When you choose to schedule a specific post is up to you, but beware of the dreaded "overpost" in which companies flood readers' feeds. This can lead to frustration, boredom, and eventual disengagement from potential readers. Though there's no hard set rule, most studies say to aim for 1-2 posts per day. You may choose to opt for slightly more or less, depending on what you're saying, as well as how many followers you're saying it to. One study found that pages with 10,000 subscribers or less saw engagement drop 50% when posting more than once a day.
What Type of Content Is Best for Social Media?
The answer is anything that inspires active engagement (likes, comments, shares) from your readers. This might be giveaways, discussion topics, image-based posts, or just sincere, straightforward brand messaging that communicates your value propositions.
Cut Through the Clutter with DemandJump
If you're feeling overwhelmed or unsure where to start, we don't blame you. Content marketing is a tough, yet extremely essential part of any successful business. Even after you've scheduled your posts, content plans require routine adjusting and optimizing to keep performance up.
That's why at DemandJump, we want to make the process easier for you.. With our platform, you'll be provided deep consumer research and insights, content strategy templates that are customized to your business, a blog and content creation guide, and even analysis on your brand's voice and how it can set it apart from competitors. If you're ready to get to work on connecting your marketing to your audience, start your free trial today.
Get Your Free Pillar Strategy Preview!