How to Find the Best Keywords for YouTube?
November 11, 2021 •DJ Team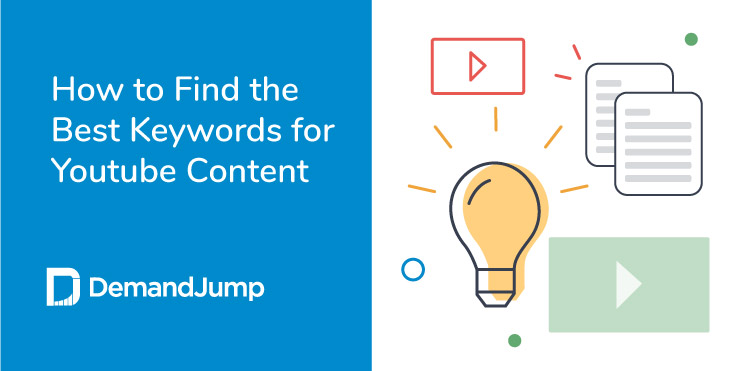 Since launching in 2005, YouTube has seen exponential growth on all of its fronts.
Over 2.3 billion people access YouTube at least once a month, meaning there are quite a few eyes that each video is fighting to get in front of. Using the best keywords for YouTube can be the difference between a video being seen by 10 people and 10 million people.
How Do You Search for Keywords on YouTube?
The quickest way you can find out what your audience is searching for on YouTube is by searching directly on the site itself. Similar to how Google's auto-complete feature works, all you need to do is type a word or phrase into the search bar and the most popular results will appear suggested below.
There will be many videos that appear for any topic you search. Therefore, look at which videos are outperforming the others by sorting the search results by most popular. One reason certain videos are outperforming others using the same keywords is that their keywords are optimized.
Once you select a video that is performing well under a specific keyword, you can also look down into the description and video tags to see how they are optimizing their work.
How Do I Check My Keyword Ranking?
Searching for a specific topic or keyword to find your own video is one method to find your current ranking, but it is not the only effective method. That list the auto-complete feature generates should become your list of keywords for your video, as those results are the most popular items that people are searching for with those keywords.

How to Find Low Competition Keywords for YouTube?
The first step in finding keywords that have low competition is by creating a list of broad keywords that are related to your niche of content. These are also known as seed keywords and are typically short-tailed keywords that are one or two words long.
After you have your curated list of broad keywords, you will want to expand upon them with an SEO keyword research tool. There is an exhausting number of resources out there, and since you are already here, start by checking out our own keyword generator tool.
This tool will help you if you are struggling to create that list of seed keywords, or expand on it for new content topics and ideas.
Keep in mind that the shorter your keywords and phrases are, the more difficult it will be to stand out as that keyword could be linked to all kinds of different topics. Including a mix of broad and specific keywords will get you the best possible results.
How to Add Keywords to a YouTube Channel?
Once you have done the proper research for your topic, and have crafted an engaging video for said audience. It is time to make sure you include your optimized keywords in your video and channel. We have broken down this process into a few simple steps:
Go to

https://www.youtube.com/

Click on your profile to access the drop-down menu
Select "Your Channel"
Find and select the "YouTube Studio" button
From there, select "Settings"
Select "Channel"
Make sure you are under the "Basic Info" tab and here you will enter in your keywords
After you have followed all of these steps, your channel will now begin to populate search results for any of those keywords if a user searches by channel.
There is still more that can be done to help with your search results since your individual videos still need to rank for keywords as well. YouTube SEO tools are simple to use because they have this functionality built into the website.
The way you add keywords to an individual video is by using tags. Tags can best be described as descriptive labels you put on your video to help viewers find your content more easily. To add tags on YouTube, go to "Upload Your Video." You will be prompted with a screen that details how to upload content. On that first "details" page scroll down to the bottom until you find the "more options" button. There you can add as many of your keywords as you like. Then once you are satisfied, you can upload your video.

Create Your Own Viral Hit with DemandJump
We understand that making yourself stand out on a platform that is oversaturated with content is not as easy as "just creating good content." All the research put into your audience is a great start, but now you need to get that content in front of more than 122 million people that get on YouTube every day.
Luckily for you, DemandJump has the resources to help you ensure it gets in front of the right people.
Don't waste any more time, try it for free today!
Get Your Free Pillar Strategy Report