How to Find What's Trending on Google
August 25, 2020 •DJ Team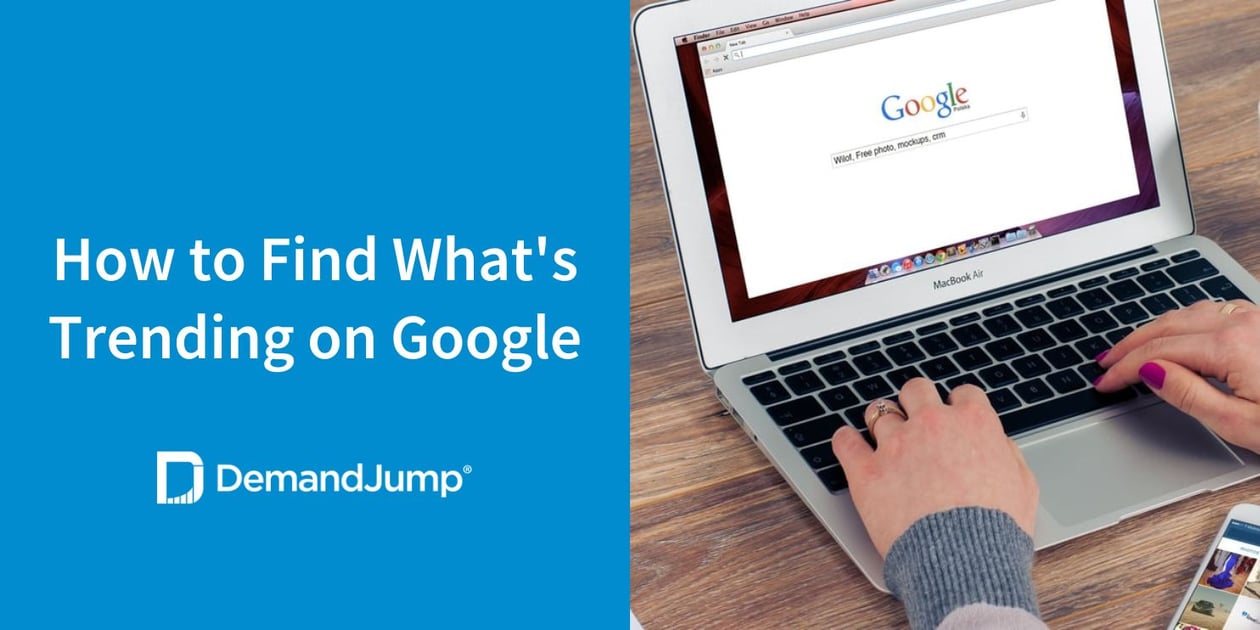 Choosing keywords for your SEO strategy isn't just about understanding your industry, or even your competitors. Keywords only drive business for your brand when they align to consumer behavior.
When breaking news commands the attention of everyone on the Web, will your content still be relevant, or fall in the search rankings? And could you use current trends to rank even better? Events outside all our control can quickly demand pivots or repositioning in a marketing strategy.
So how do you find trending keywords? Your search can begin with Google itself, but for long-term success in digital marketing, it shouldn't end there. Become a trendsetter with these insights into keyword research.
How Can I See What's Trending on Google?
What if we asked you, "What is trending on Google now?" Do you think you would be able to guess the top three search terms dominating traffic? Depending on breaking news, you might—or the answer might surprise you. From celebrity names to geographic locations to natural disasters or political terms, the answer can change in a matter of minutes. So even if you're not correct now, like a broken clock, your time might come around.
But with a marketing budget at stake, there's not time to play a waiting game or a guessing game. The Google Trends tool was originally created to serve journalists trying to stay on top of search trends in real-time, but marketers also deeply benefit from using this free tool.
The Google Trends homepage shows you current trending searches, accompanied by the search volume that is driving these phrases to the top. You are also able to enter one or more search terms of your own to see search volume history for target keywords and compare similar keywords to see which one performs better.
Once you've figured out the trend-forward keywords that seem best for you, flip the script and take those search terms back to the Google homepage. By looking up the phrases you intend to target, you'll see the top-ranked content you are competing against and understand how your position fits into the current conversation. You may have to repeat this every few days to keep current, but it's better than not knowing how the rankings have changed.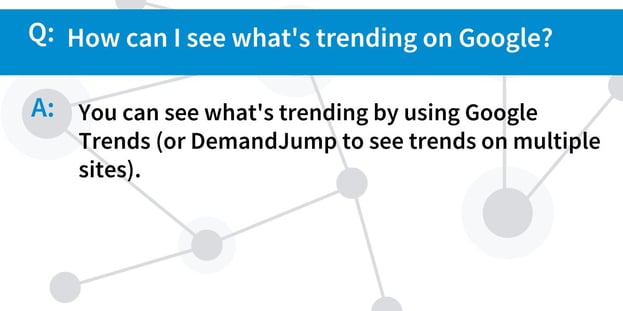 What About Determining YouTube Trends?
YouTube is the second-most-popular site on the Web after Google, and the site streams more than 1 billion hours of video each day. Suffice it to say, understanding YouTube trends for your target keywords is likely to become a cornerstone element of your marketing strategy in the next few years, if it isn't already.
The Google Trends tool allows you to examine YouTube searches for your target keywords. YouTube also has a YouTube Culture & Trends page that captures the current trends on the site and displays the latest viral videos. Unlike Google Trends, you aren't able to search using this tool. Putting your keywords into YouTube itself can show you the video results you will be competing against, though you might have to weed through other types of results and determine for yourself the relevant content that is similar to your own ideas or existing marketing videos.
Is There an Amazon Trends Tool?
"How do you find trends?" For some marketers this question applies better to "shopping trends" than "trending searches." If your strategy relies on insights about trending products and the latest consumer demands, you might be wondering how to do Amazon keyword research before any other site.
Amazon doesn't offer a trend analysis tool for their site, and depending on your product, a search on the platform might or might not teach you anything about how to make your product stand out on Amazon. Because of the need for keyword research in eCommerce marketing, there are many third-party paid and free Amazon trend research tools.
Find Trending Keywords Using One Solution
Finding trending keywords is important because these time-sensitive search terms help you understand how to make content rank better in real-time. But many of these tools only take marketers part of the way to a fully-developed SEO strategy, leaving you to do manual follow-up or revisit the tools every few days to understand if what was relevant in the past has stayed relevant.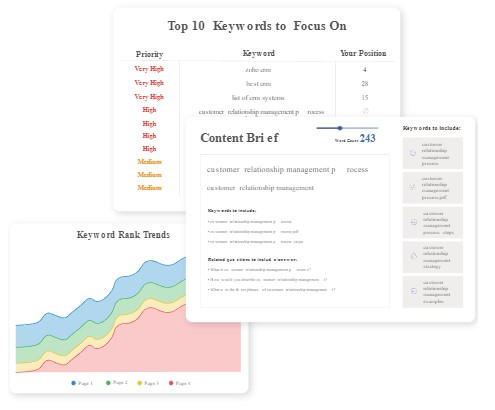 Or, you could use DemandJump. We created our SEO keyword research platform to pull together insights from Google Trends, YouTube trends, and consumer search trends to give marketers an eagle-eye view into what relevant content looks like today. We even provide competitor research and links to top-ranking content so you can skip the busy work and get busy creating content that moves the needle. Get started for free today!
Get Free Consumer Insights Today!