How to Generate Content Ideas
December 4, 2020 •DJ Team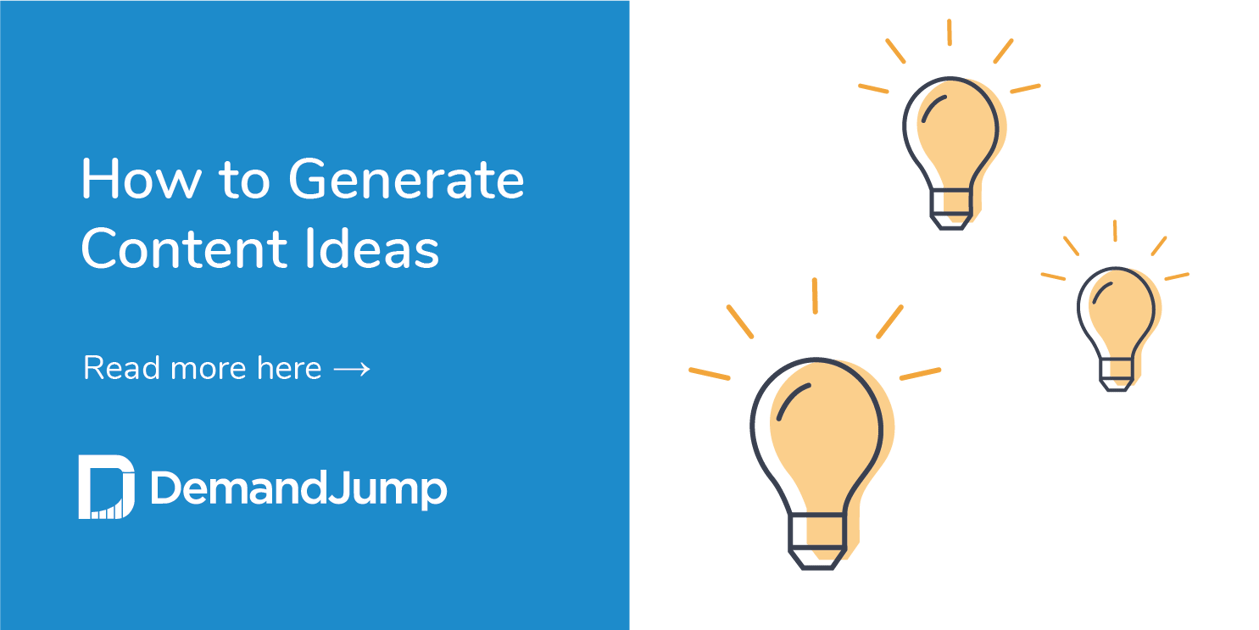 Reaching your online audiences can mean putting together a long list of content meant to garner their attention. As today's consumer looks to the internet for work, research, and entertainment, it's easy to see opportunities at every corner of the digital world. But coming up with content marketing ideas can be overwhelming, especially for new marketers looking to make a splash by gaining traction with their marketing online through content marketing.
How to create a content strategy
Whether you are a seasoned marketing pro, or a jetsetter on a new digital journey, compiling that long list of compelling content ideas is the first step for any new content marketing plan.
However, the very first step lies in the strategy behind those ideas. Building a content marketing strategy is like drafting a roadmap. You start at point A, with point B being your destination. In our case, point B is a specific, measurable goal. This can be increasing traffic to a sales page, building reputation by analyzing social sharing and engagement, and capturing qualified leads for your sales team. Determining the best route to get there means gathering an understanding of what messaging your audience will resonate with, and the types of content that you will use to do it.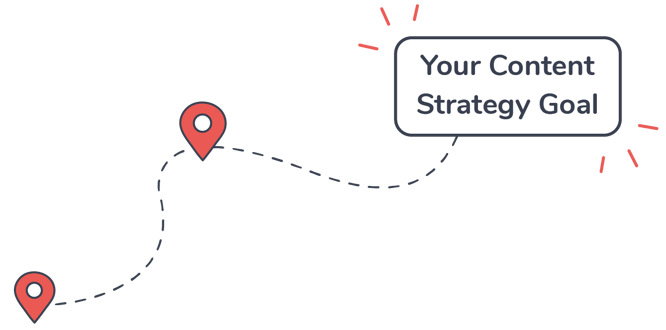 How do I come up with creative content?
Let's take a look at how some of the most successful content marketers generate content marketing ideas for their content.
Data analysis
Content is king, but every good monarch had a trusty counsel that they would tap into for insight and support when making decisions. The choices you make with your content shouldn't be without guidance. In the digital marketing realm, you should constantly be seeking guidance from the data available to you. This means scouring keyword tools for keyword opportunities, exploring what content has produced favorable results in the past (along with those that haven't), and even what your audience is most interested in. There are nearly endless ways to understand your demographic, how they consume content, and what kinds of content they prefer. Before you start jotting down any idea, go fishing for data and gather facts.
Common customer queries
What are your customers always asking about? Do they share common problems? These are easy opportunities to gain new traffic and capture qualified leads. This is especially true if your brand seeks to solve the problems. There's almost no better way to build trust than to speak directly to a consumer's challenge with authority.
Do your customers have similar questions? Maybe there are certain elements to your products/industry that can be confusing. If they are asking you, they are likely asking search engines as well. Queue up some content that's bent on solving those problems, addressing confusion, and offering clarity for those who are looking for it.
Look at your competitors
Your competitors are in the same boat you are - they are also constantly looking for new content marketing ideas to make a connection with their consumers online. An old tip to the trade is to look at what is trending among competing brands and determine if you have a different, better spin on it. They've likely done the research, or have taken note of common questions/newsworthy talking points that audiences are not only reading, but responding to. When you think you've gathered some good ideas from data, compare those ideas to your competitors to understand how you can better change the narrative.
How do you create content that attracts customers?
This answer is rather simple: give them what they want. If you've done some good old fashioned research before building out your content marketing strategy, then you've likely already pinpointed the types of content your audiences likes, and what they tend to shy away from. A younger crowd might prefer short videos where they learn something about their industry on a platform like TikTok. A manufacturer might look for quick educational blogs that can help catch them up to speed on a given facet of their business. Of course, you can always ask your audience what they like. It's not a hard question, but it allows you to build engagement with your audiences and understand how they would prefer to digest content in their own words.

DemandJump's data-driven outlines ensure your content will rank. Get 4 free outlines today:

Skip to it with DemandJump
There's simple too many tools, channels, and platforms out there to dig into. Research is the backbone of any successful list of content marketing ideas, and our mission is to bring it right to your feet. Join DemandJump's free trial and see how our Instant Consumer Insights can help you skip start right into creating content that will drive results.
Get Your Free Pillar Strategy Report