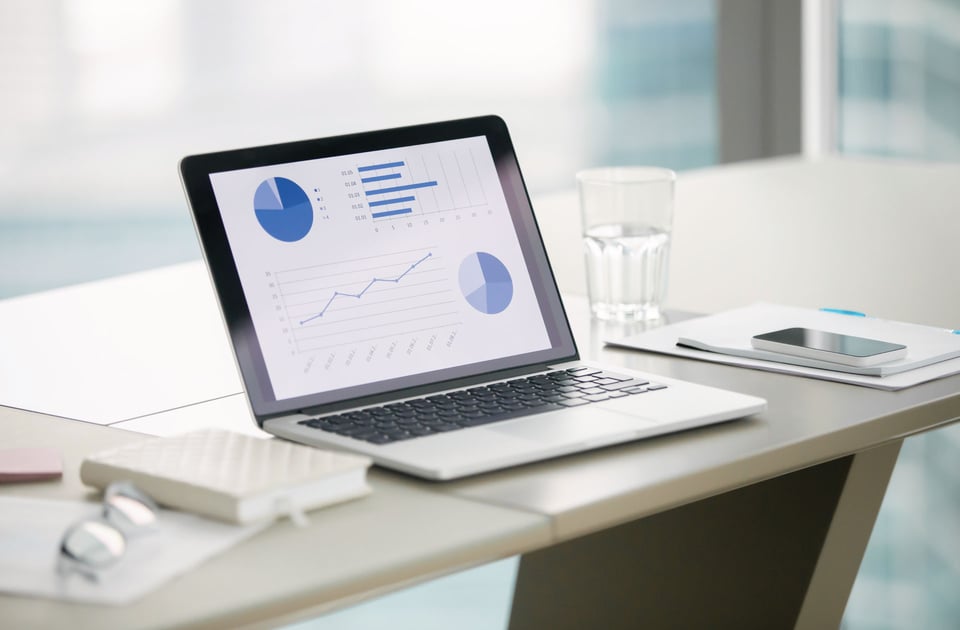 3 Steps to Measure Offline Marketing
Nearly a decade ago, John Wanamaker famously said "Half the money I spend on advertising is wasted; the trouble is, I don't know which half."
It's crazy to think that this famous quote would still resonate with marketers everywhere nearly a decade later. The truth is, marketers in 2020 continue to struggle with measuring their marketing efforts - especially when their marketing campaigns reach into offline channels such as print, TV, radio and in-person events.
Some might argue that today's marketers are drowning in data and that reporting has never been easier - and, to some extent, it's true! When it comes to evaluating marketing spend, there are more measurement and analytics tools available today than ever before. In fact, according to a Deloitte study, CMOs are expected to increase investment in marketing analytics solutions by 200% between 2019-2021.
There are new analytics solutions emerging everywhere. These tools often bring a unique perspective that can give marketers greater visibility into the impact that their marketing campaigns are having. One challenge with this, however, is that these analytics systems often have to be configured - and sometimes combined with other data sets - in order to be fully understood - and this can result in an overabundance of data that just leads to more maintenance, more time spent analyzing, and ultimately confusion and frustration. Not to mention that most of these tools have yet to figure out how to incorporate offline marketing, so they rarely tell the whole story.
Most consumers today aren't only influenced solely online or solely offline. Instead, we're constantly switching between online and offline media, consuming more media than ever before. This wide variety of media consumption brings challenges to marketers everywhere. In this article, we'll provide you with three steps that you can implement in order to move toward a repeatable, defendable framework for measuring offline marketing.
Step 1 - Organize your data.
In the offline world, marketers are unable to rely on cookies to track clicks and website visits to understand what a unique individual does after being exposed to an ad. However, marketers should still have an idea of the behavior that they expect after an offline ad airs or after an event takes place. For example, after seeing an ad, they might be expecting consumers to visit their website or to make a phone call to their business. These are two events that can be tracked before, during, and after the offline marketing event occurs.
It is essential to establish a baseline of these actions well before your ad goes live so that as the ad reaches consumers, you will be able to monitor for any significant changes that correspond with it. Depending on the type of marketing event that you're tracking, you may need to be lenient with your correlation window. For a broadcast ad, you may be able to look for immediate impact within minutes or hours after your ad airs. For in-person events, however, you might need to allow for a longer window, assuming your target consumer might need time before they'd be able to "act" on one of the expected behaviors that you are monitoring. This window of time should be taken into consideration when establishing a baseline for analysis. If you are monitoring for an immediate lift in phone calls or purchases following an ad airing, you will want to make sure that your baseline contains hourly reporting. You will want to know how many phone calls take place on an average day at the time of your ad airing so that you can compare how many phone calls you receive on the day & time that your ad actually launched in the market.
While these types of correlations may not tell the entire story, they can be extremely helpful if constructed and reported on regularly, across multiple expected behaviors or data points. This brings up our next piece of advice:
Step 2 - Identify multiple key indicators for evaluating lift.
As we just discussed establishing baselines for reporting on correlations, we understand that correlations may be subject to external, sometimes uncontrollable variables. For this reason, it is equally important to include multiple potential outcomes in your analysis. Consumers respond to advertisements in multiple ways - both good and bad. You should always be able to determine at least 3 potential outcomes that you are able to track as 'responses' to your marketing efforts. Some examples include phone calls, website visits, purchases, store visits, and appointments.
The more of these types of outcomes that you are able to track, the more robust and defensible your reporting will become. After all, if you can increases on three separate outcomes that correlate strongly with your marketing efforts, it will become harder to "explain away" the impact that you're having. However, even with multiple baselines and multiple correlations, the final dependency that can make your offline measurement irrefutable ties back to your ability to isolate your potential addressable audience within your reporting.
Step 3 - Isolate your audiences for more granular analysis.
For any offline campaign or marketing effort, you likely have a target market in mind. And, depending on the nature of your campaign, you almost definitely know the whereabouts of your potential audience. Whether your campaign has national or local reach, you should at least know the location of the audience that you have the potential to reach.
For larger efforts, you may have multiple touchpoints in multiple locations, at multiple times throughout a given campaign. Using broadcast as an example, a TV spot might air on a given network on a Tuesday at noon, 12:45, 1:30, and 3:00pm and then on another network at 1:00, 1:45 and 2:30pm. These are seven distinct marketing touchpoints, reaching potentially distinct audiences. If all of these spots aired in a local market, then you know that all of these touchpoints are only likely to reach people who reside in that area. So, for the purposes of your reporting, the baseline metrics that would be monitored for correlations would only include events (phone calls, purchases, etc.) that have taken place between Noon and 3pm on previous Tuesdays, in the geographic market where the ad actually aired. Not only does this level of granularity minimize the impact of external factors, but it also uncovers a whole new data set that you can compare against. You can now compare the number of events that occurred in this market to the number of events that occurred at the same time in other markets, where the ad did not air.
The above tips provide a great starting point for taking control of your offline marketing data. However, at scale, we fully understand that these steps can be difficult to maintain! That is why DemandJump has created a flexible offline attribution solution, allowing marketers to integrate online & offline data of all forms, from across mediums and markets, for simple measurement and continuous learning.
Don't take our word for it. Try it yourself - for free.
Get Your Free Pillar Strategy Report