How to Rank Keywords on Google
September 15, 2020 •DJ Team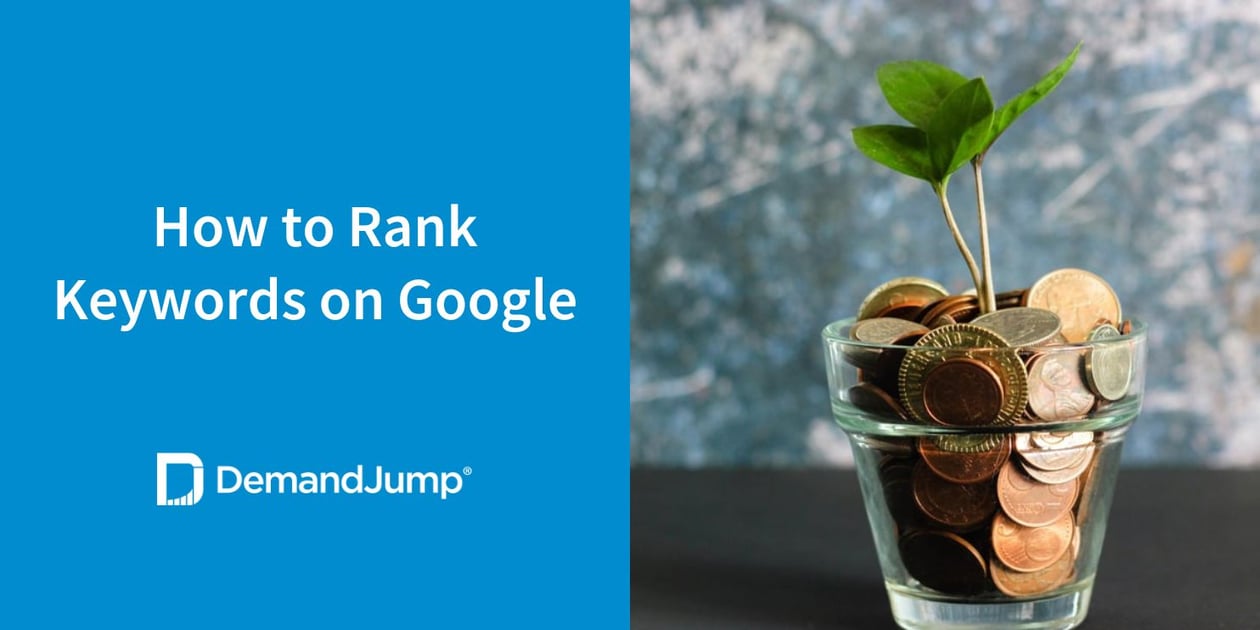 Keywords are essential to ranking higher in Google search results. Keywords drive content creation and are ways for Google's search algorithms to find your pages and rank them higher.
Finding and using the right keywords is essential for your search engine optimization (SEO) strategy. Here's a closer look at how to rank higher in Google results.
Organic Keyword Ranking Basics
Your organic keyword ranking indicates where you are in Google search engine results, without counting paid advertising placements. Ideally, you want your website to appear on the first page of search results and as high up on that page as possible.
That means knowing what keywords people are searching and what questions they are asking around a given topic. While Google does not share its algorithm, there are certain insights we can glean into what matters most. The key Google ranking factors include:
Freshness. Google wants to deliver the most relevant and topical information first. That means you need to be generating regular, high-quality content that answers the questions users are asking.
Content. Content remains king. It needs to demonstrate topical authority and be relevant to the searches users conduct. Content also needs to be accurate and reliable. You want your content to include your keywords but be careful not to "keyword stuff." Adding too many instances of keywords can be a red flag.
Backlinks. Nothing demonstrates value like backlinks. Backlinks that connect your website to others are a big part of Google keyword ranking. You want to make sure that you are seeking to backlink with sites that are both relevant and authoritative.
Website. You need to make sure your website is built for mobile-first searches and fast loading speeds. It needs to be built using HTTPS security and standards and include the right schema codes to ensure search engines can find it easily.
While the Google ranking factors change over time, the fundamentals of how to rank higher in Google results remain consistent.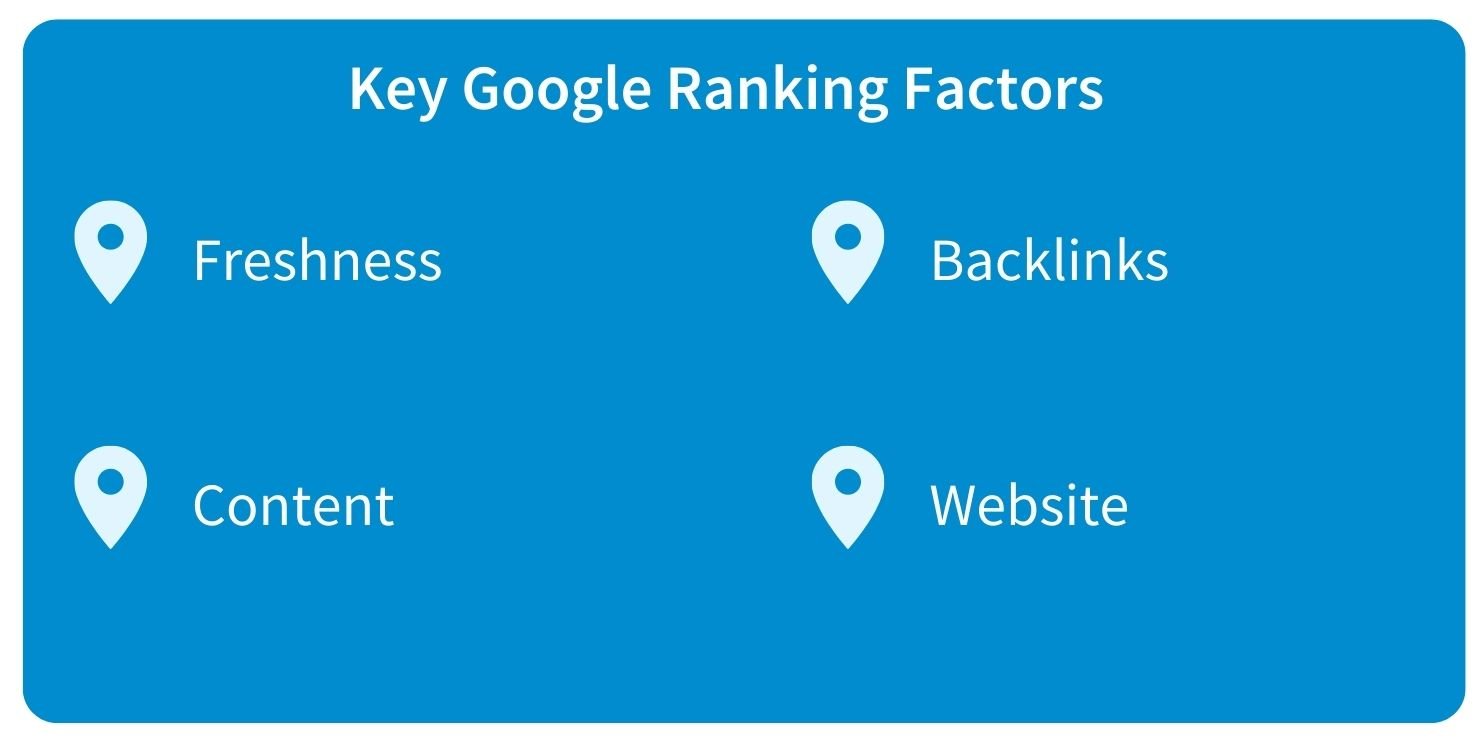 The Importance of Consumer Behavior Insights
Do you know what matters to your target audience? It's important to know how your audience feels about relevant topics and how your business compares to the competition. DemandJump provides instant consumer insights that identify top questions consumers ask about your products or services. It includes a keyword ranking tool to provide you information about your website and SEO strategy.
These insights help you develop the keywords that answer those questions while driving consumer behavior towards your website content. They also help you develop a clearer, automated map of the actual customer journey to help you understand the drivers and value consumers find for each step in the buying process.
Finding Top Ranking Keywords
How do you improve Google search ranking? When it comes to identifying top ranking keywords, it's important to understand consumer behavior. Today, web users are not entering long sentences into Google. They use keywords that indicate the main ideas, needs or concepts for which they are seeking information. Often, these searches are intended to solve a problem – needing a spare part, looking for the name of a movie or wanting to buy a product or service you are selling. That's why keywords matter.
Here's how to start with improving your Google keyword ranking:
Know Your Own Keywords. Do you know what keywords are drawing customers and prospects to your sites? Understanding your own keyword success is the place to start and should be a key part of your SEO ranking strategy going forward. See where these keywords place your website ranking (a practice you should revisit when considering new keywords). Market intelligence is an important first step. DemandJump provides analysis of paid and organic keyword ranking and competitor traffic trends to help you hone in how to improve your SEO ranking.
Build Your List. Build a list of keywords and keyphrases that have drawn audience to your website and those of your competitors. There are plenty of free keyword research tools available online. Try the DemandJump platform free for 7 days to start building your list.
Consider the Unconventional. Do you have an angle or niche component to your products or services? Look towards unusual keywords that are more directly relevant to your company and take advantage of searches your competitors may not. Google has some excellent clues or how to find these keywords, including its "Related searches" and autocomplete features.
Start (But Don't End) With Google. Google is a good place to start. Its Google Keyword Planner can be helpful. Just remember that its Keyword ranking tool designed to sell ads within the search giant. The advantage is that it's taking its insights directly from the company's own website ranking results.
Integrate Into Your Marketing Strategy. No matter what keywords you choose, you want to see results quickly. How can you ensure that you rank keywords fast for your website? Use a tool like DemandJump's channel optimization solution. You'll take all the consumer behavior insights and keyword recommendations to drive the content decisions that drive more business for your company.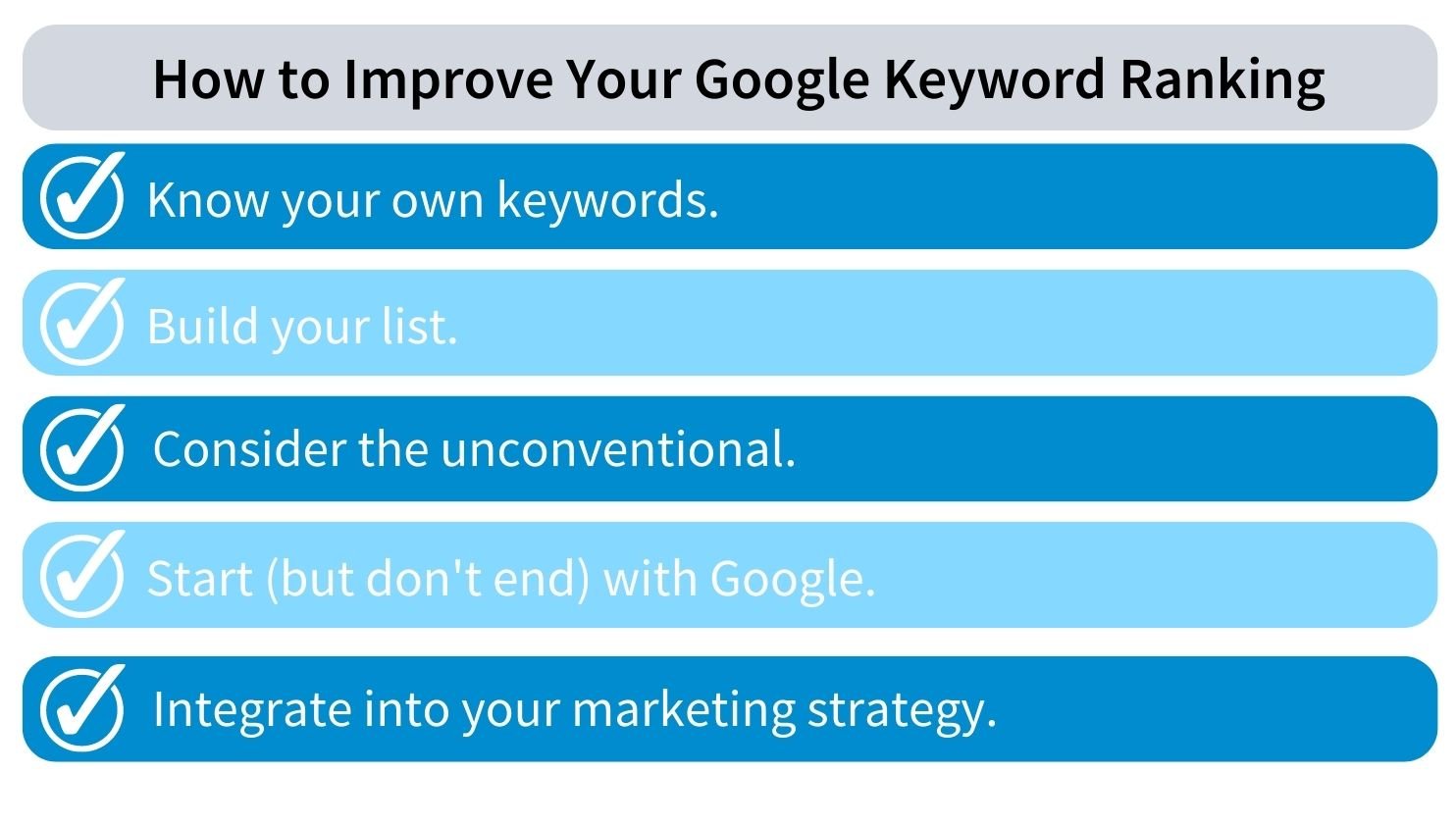 Try DemandJump for free and get a head start on the competition.
Get Free Consumer Insights Today!