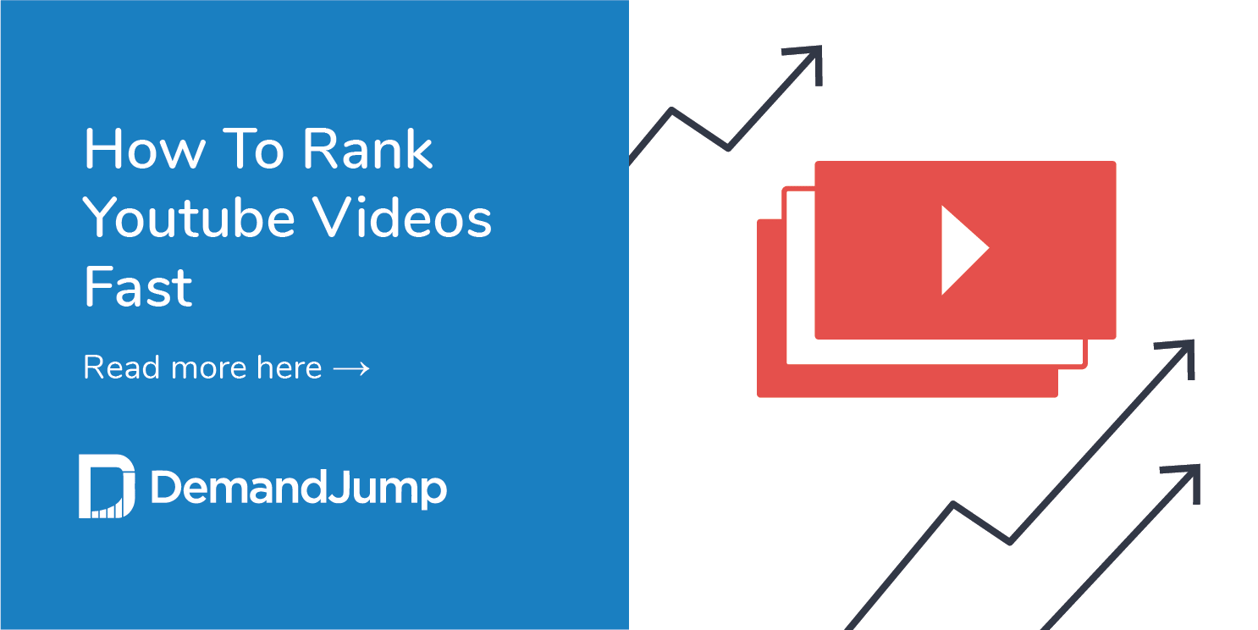 Whether you're making videos as a social media influencer, a large brand, or someone just wanting to have fun, you're probably wanting your videos to show up first on YouTube. With the millions of videos posted every year, this may seem like a huge feat. Like Google, YouTube has its own algorithm that systematically ranks videos based on many factors.
But how do you get your videos to appear first on YouTube? It starts with SEO, or search engine optimization.
What Is SEO?
Search engine optimization refers to how easy it is for a search engine to understand the contents of your website and relate that to what a consumer is searching for. In short, SEO is what you do when you want your content to show up first on Google. Google has its system of ranking content based on many factors, and marketers are always looking for ways to improve their rankings on Google.
How does SEO relate to YouTube videos? Well, YouTube has its own algorithm for ranking videos that appear during a search.
What Is YouTube SEO?
YouTube functions similarly to Google: users search a term, and video results appear instead of articles and products. The YouTube algorithm decides which videos show up according to many ranking factors. The easier YouTube can understand what your video is about, the higher it will rank the video. YouTube is looking for the most relevant videos with the highest engagement to rank on the first page.

How Do I Increase My SEO Ranking on YouTube?
After you've made your video and posted it to YouTube, you're likely going to want to make sure it shows up on the first page of YouTube search results. There are many factors that determine whether your video will rank high on YouTube. A few of these YouTube ranking factors are:
Target Keyword Use
Audience Retention
Video Engagement & Subscribers
Target Keyword Use
Every video should be centered around one target keyword or phrase. To decide your target word or phrase, ask yourself, "If this video could rank first for one search term/phrase, what would it be?"
After deciding your target keyword or phrase, every part of your video should be optimized around this keyword. This content includes the Title, Description, Tags, and the actual video content. YouTube transcribes every video on YouTube; therefore, if you include your keyword throughout the video, YouTube will more easily understand what the video is about and rank it higher.
Keyword Optimize Your Title
Be sure to include the keyword as far to the left as possible, because YouTube reads left to right as we do. For example, if you created an eyeshadow tutorial and want to show up for "makeup tutorial," a YouTube-optimized title could be "Makeup Tutorial on Best Eyeshadow Practices."
Include Your Keyword in Your Video Description
Along with your title, include variations of your keyword throughout the description of the video. If YouTube were only to read your title and description, would it know exactly what is discussed in the video?
Make Good Use of Tags
YouTube tags are another way for YouTube to understand what your video is about. When adding tags to your video, your first tag should be that target keyword. The rest of your tags should be variations of this keyword to help YouTube further understand the content. Tags are important to YouTube's algorithm; make sure every video you post has tags.
Audience Retention
Audience retention is how long you can keep your viewers engaged with your video. Videos that have long view rates are going to rank higher on YouTube's algorithm because it shows YouTube that your content is engaging and relevant. To ensure your audience retention is high, make sure your video is centered around the topic through the end, so viewers do not click off after it starts. You could also include an incentive to stay until the end of the video. This will help your YouTube ranking.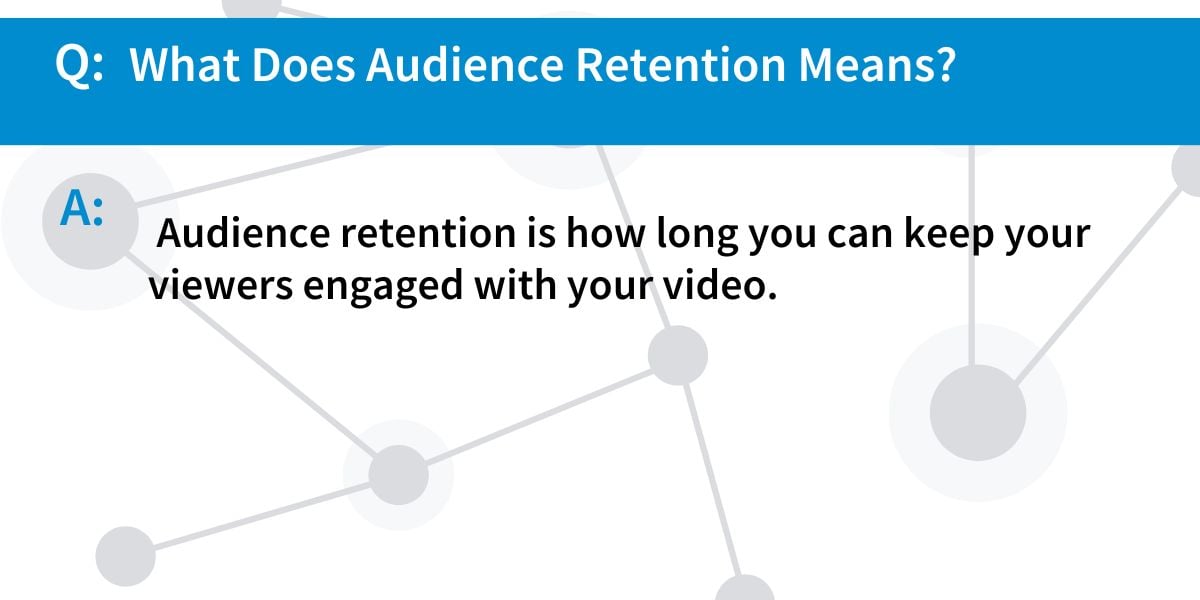 Video Engagement
Along with audience retention, YouTube ranking depends on how users engage with your video. This means the number of likes, comments, shares, and subscribers you're getting. The more engagement your video receives, the higher it will rank according to YouTube ranking factors. To increase engagement, encourage viewers to like, comment, and subscribe to your videos. To really elevate YouTube video engagement, share your videos on other platforms, including on social media and in blog posts. With more engagement, YouTube will see that your video is highly relevant to the audience and will rank the video higher.
The best way to get your video on top of YouTube's search results is to make a video that people want to watch. When you've got your video just how you want it, use these YouTube SEO tips to get your YouTube video to rank fast.
Unsure what kind of video content to make? Start with a consumer insights. These show you what videos your consumers are watching, the searches they're conducting, the questions they're asking and the websites and content they're engaging with around any topic or phrase. Get started for free today!
Get Free Consumer Insights Today!