How to Search for Keywords: A Beginner's Guide to Keyword Research
September 8, 2021 •DJ Team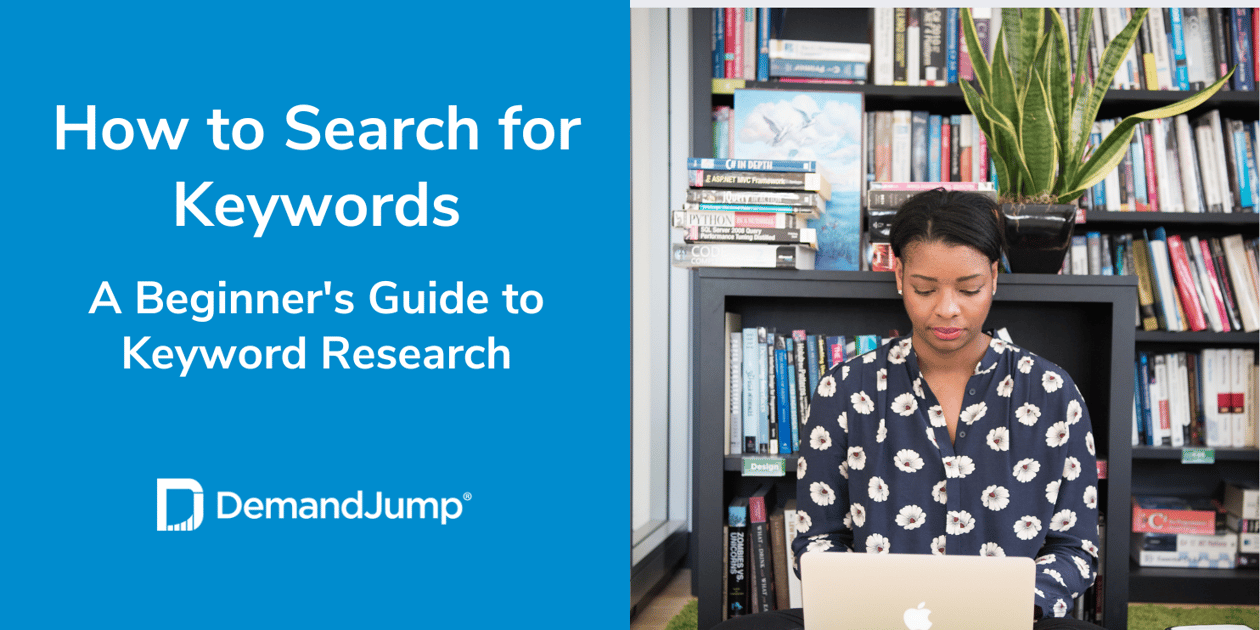 Getting started with keyword research can seem like an inundation of numbers, acronyms, and an infinite number of keyword variables.
Don't let yourself be intimidated—SEO keyword research is a mix of intelligent guesswork and finding the right tools. There are many resources available to help you learn how to get your SEO strategy on track with keyword research.
And we will help with some keyword research tips to get you started.
The most important step for searching for keywords is choosing the right tool. There are free tools, browser extensions, and a number of software platforms that offer keyword research.
The most basic features that you need are keyword suggestions, list-building, keyword search volumes, and competitiveness/difficulty rating.
More advanced features that you may find useful include domain and competitor analysis, organic versus paid search analytics, and SEO content brief creation.
How Do I Search for Keywords on Google?
Google Ads Keyword Planner, previously known as the Google AdWords keyword tool, is a free Google keyword tool available for keyword research. Using the tool, you can analyze search terms, view keyword suggestions, and build keyword lists. To use the Google Ads keyword tool, you will need to set up a Google Ads account.
Google has several other products that provide additional elements of keyword analysis, including Google Search Console, Google Trends, and Google Analytics.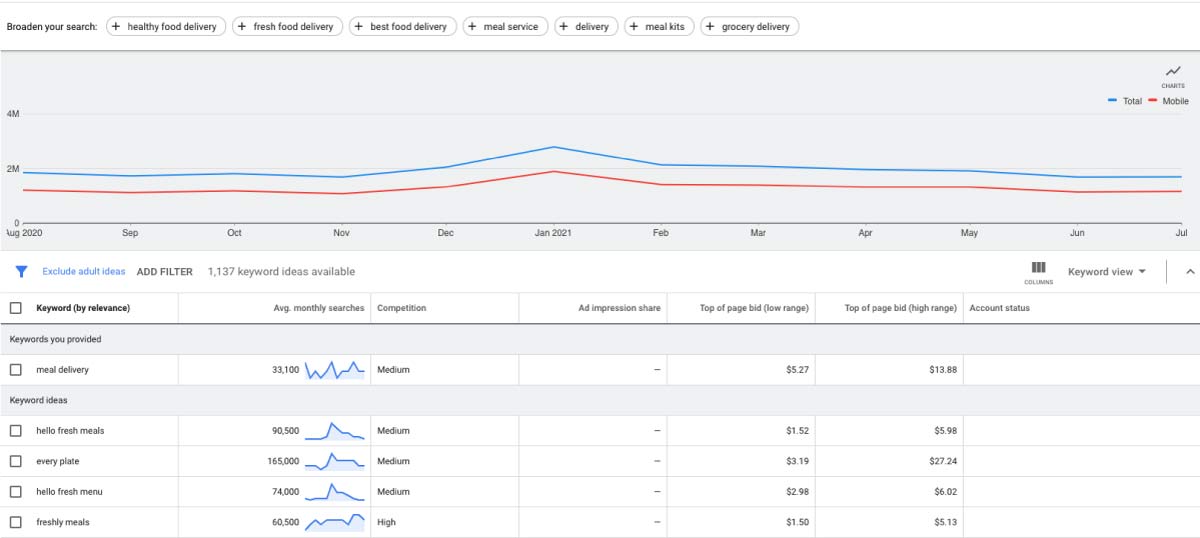 How Do I Find Keyword Search Volume in Google Analytics?
Within Google Analytics, you can find search volume information relative to your specific website, keywords, and campaigns. However, general search volumes are better researched within Google Keyword Planner or a third-party keyword research tool.
To find keyword search volume in Google Analytics, you need to have a Google Analytics account set up and connected to your domain.
There are two places within Google Analytics that provide keyword insights. First, under the Reports sidebar, go to Acquisition - Search Console - Queries. Here, you'll be able to see organic search terms that customers are using to find your website. For each, you can view your impressions in Google search, clicks, CTR, and your average ranking position for that term.
Another place to view keyword analytics is under Acquisition - Google Ads. Under Keywords and Search Queries, you'll be able to see insights and volumes for keywords you've saved or bid on. Note that the information here will be limited by Google, however, unless you are running a paid search campaign.
How Do I Search a Keyword for Volume?
Keyword volume is typically estimated in average monthly volume, or the number of search queries for that term in a given month. To learn the average volume of a keyword, you need to use a keyword research tool.
Google Keyword Planner is one free tool that offers search volume data; the free version only offers broad ranges such as 10-100 or 1k-10k, however. For more precise search volumes, look for a full-service SEO tool such as DemandJump.
What Is a Good Keyword Search Volume?
As a general rule, look for keywords that have a minimum of 50 monthly search queries. However, 50 is on the low side. While you may be able to build an individual page or piece of content around a keyword with 50 monthly queries, look for search terms in the hundreds or thousands to build your core website SEO strategy around.
For instance, "best board games 2021" has a search volume of 50 while "board games" has an estimated 209,000 queries. The first search term is well suited for a blog post, while the second one is an umbrella search term for a home page or that can be incorporated into all relevant website pages.
Keep in mind that search volume doesn't indicate how likely using a keyword is to drive traffic to your website or business. High-volume keywords tend to be broad search terms that return a high number of results encompassing many different topics. Long-tail keywords often have lower search volume but higher click-through and conversion rates because the user is searching for more targeted information.
When compiling keyword research, look for keywords that have a baseline of at least 50 monthly queries and have medium to low competition.
Automate Keyword Research With DemandJump
Above all, the best companion for a marketer researching and running SEO campaigns is the right tool.

DemandJump's Insights platform provides keyword research, automated content briefs, competitive insights, content marketing support, and attribution to see the magic happen from a single place.
See just how easy it can be. Get started creating content that ranks - fast!
Get Your Free Pillar Strategy Report