How To Write an SEO Content Brief: 10 Essential Elements
July 19, 2021 •DJ Team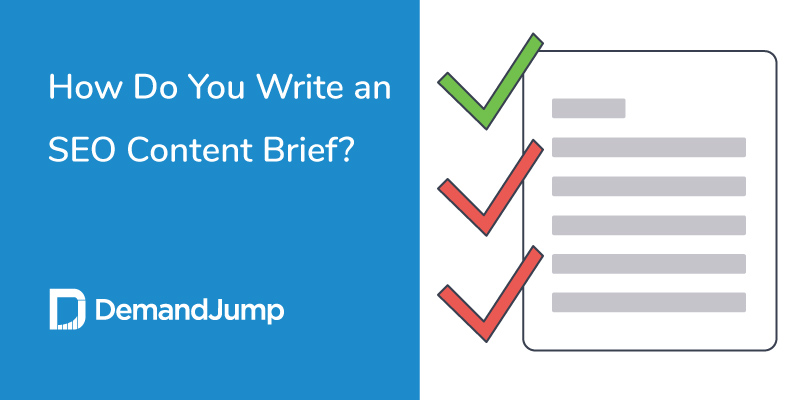 Search Engine Optimization (SEO) is a hot-button topic that many businesses don't particularly understand or utilize. Having your website content show up first when people search for specific keywords is vitally important in today's day and age, considering that 53% of all trackable website traffic comes from organic search. Unfortunately, 91% of all pages never get any organic traffic from Google.
Why is this? There are many reasons, but a big one is that businesses don't understand or utilize SEO practices when creating content. One important tool that can help your online presence rank higher in the results is creating and using SEO content briefs for writing all of your content.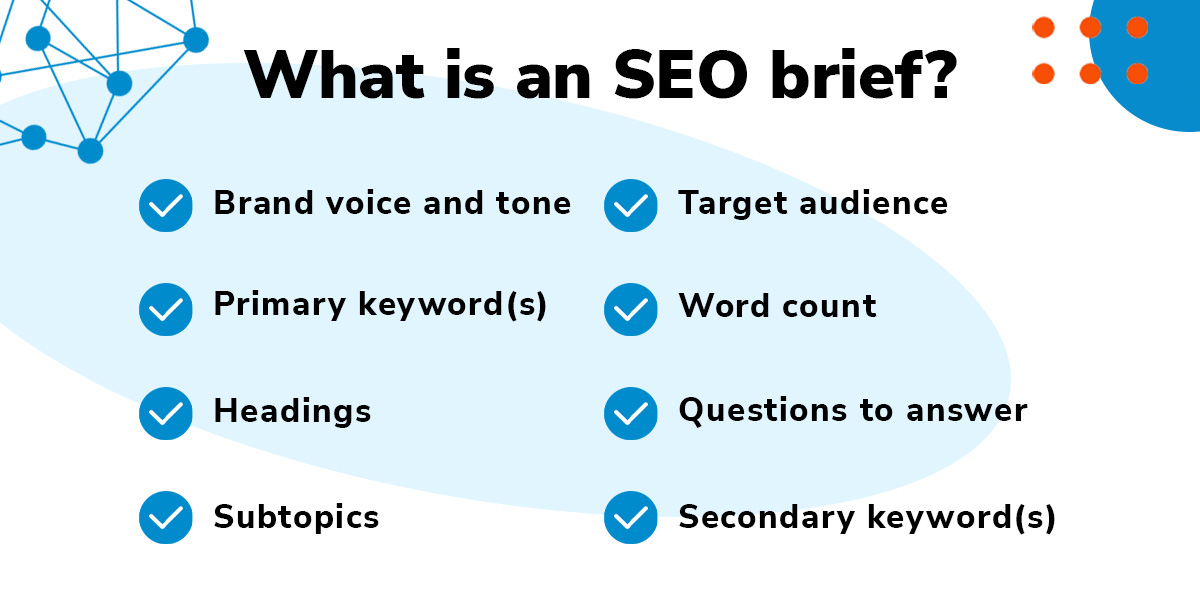 What is an SEO brief?
An SEO brief, sometimes referred to as an SEO content brief, is a document that helps everyone involved with writing content understand what the purpose of the content is and what sorts of things should be included. These briefs generally include information like:
Brand voice and tone
Target audience
Primary keyword(s)
Word count
Headings
Questions to answer
Subtopics
Secondary keyword(s)
A good SEO content brief example would include all of these items, and create the structure for the content writer to fill in.
Try DemandJump for free and get SEO content brief examples for any topic.
What are keywords in a brief?
The function of keywords and knowing how to put keywords in an article are important aspects when it comes to creating SEO content briefs. Keywords are the words and phrases that people enter into search engines like Google to find what they are looking for.
Short-tail keywords are usually two or three-word phrases that are more general, like "beet farm" while long-tail keywords are five or more word phrases that are more specific, like "how to start your own beet farm."
When it comes to how to use keywords in content writing, there are a few things to keep in mind. First of all, you want to make sure that the keywords you select are relevant to your topic and fit with the customers you are looking to attract.
Don't just grab the first five keywords that have a ton of searches if that won't get you the traffic you want. Secondly, using a mixture of short-tail and long-tail keywords is important to capture both the people who are looking more broadly and those asking specific questions.
What does an SEO content brief template look like?
When you are wondering how to create an SEO brief, keep in mind that it doesn't have to be fancy or formal. Your brief will probably just be a document with all the pertinent information.
You can find many different content brief templates online, but sometimes the simplest is the best. Your content brief could look something like this:
Title
Subheadings
Content length: Add in your suggested length, like 750 words.
Keywords to include: Bulleted list of short-tail and long-tail keywords.
Questions to answer: Some of your long-tail keywords may cover this, but if they don't, include the questions that you want covered in this content.
Brand voice/tone: Give your writer clues about your ideal brand voice—casual, professional, chatty? Giving examples of other brands that have the same type of voice may be helpful.
Purpose of piece: Are you trying to sell a product? Get people to sign up for a free trial of your product? Increase traffic to your website?.
Target customer: Who would you like to be reading this content?
Competitors: What businesses are already covering this topic and how can you compete with them for this online space?
Visuals: Do you have a brand style guide? Are there specific graphics or pictures that you would like to include or avoid?
This is just one example, however, and you will figure out the template that works best for you and your business.
How do you write an SEO content brief?
With busy schedules and many tasks on your plate, spending time writing SEO content briefs might seem like a low priority. However, search engine optimization is vitally important in today's day and age, considering the fact that the total market share for online sales will rise to at least 18.1% in 2021. Utilizing SEO practices will help ensure your content marketing efforts have an impact and bring in the customers and leads that you want.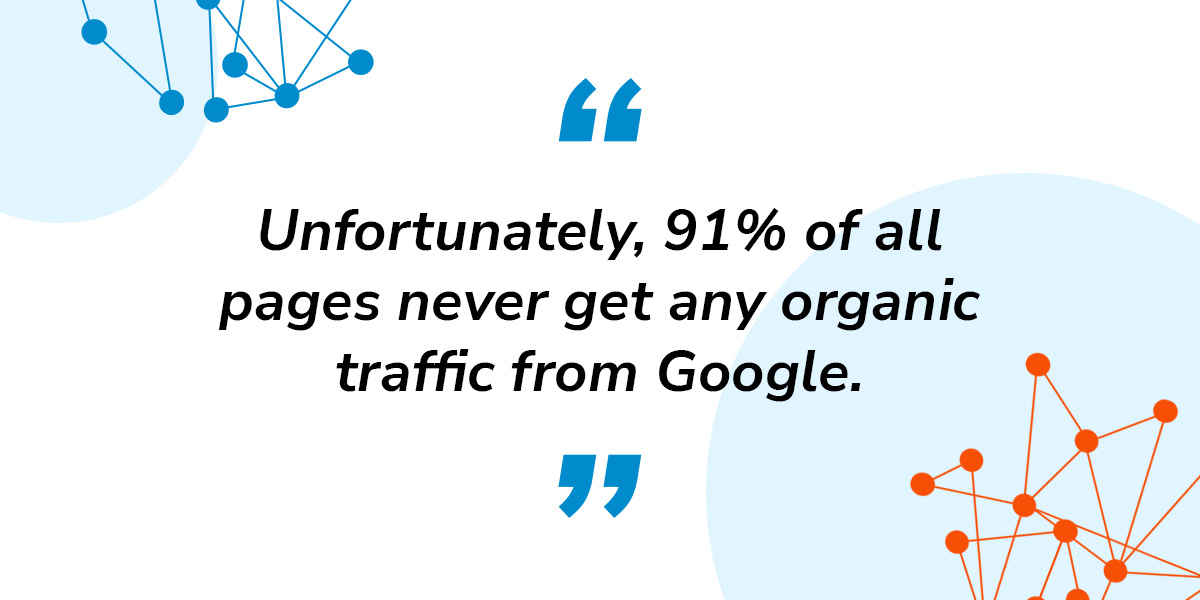 Here is the good news: You don't need to worry about creating content briefs. DemandJump has automated this process for you. Simply type in the topic you want to rank for and the platform provides you with a prioritized list of content to create. Then, with one click, you are given a downloadable SEO content brief. Get started writing content that ranks, today!
Get Your Free Pillar Strategy Report