How To Write Content For a Website: 4 Simple Steps From The Pros
August 13, 2021 •DJ Team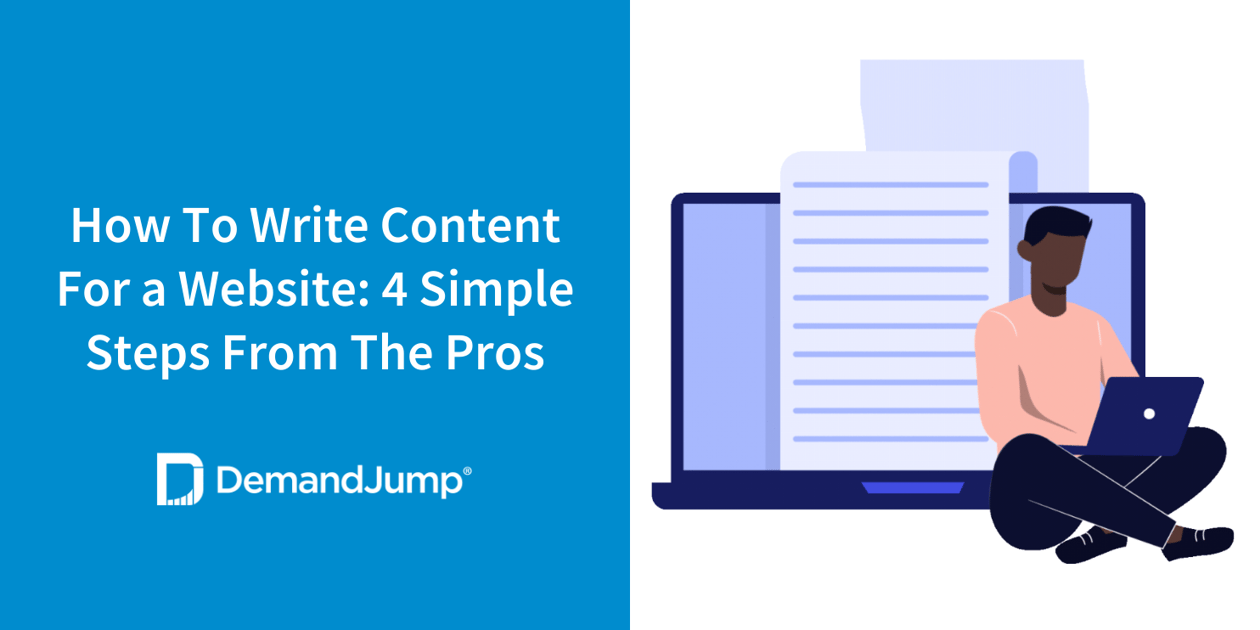 Do you dread the slow "blink...blink...blink…" in a word processor as it just waits for you to start writing? Writing content can be an excruciating and difficult process for many people, especially if writing isn't your main expertise.
Let's take a look at website content and explore what it is and how to write it.
What are Examples of Website content?
Let's explore some website content examples before we get into talking about how to write content. There are several different types of content that you'll find on websites, and it's important to understand each one before you tackle creating them.
The 5 main types of website content are: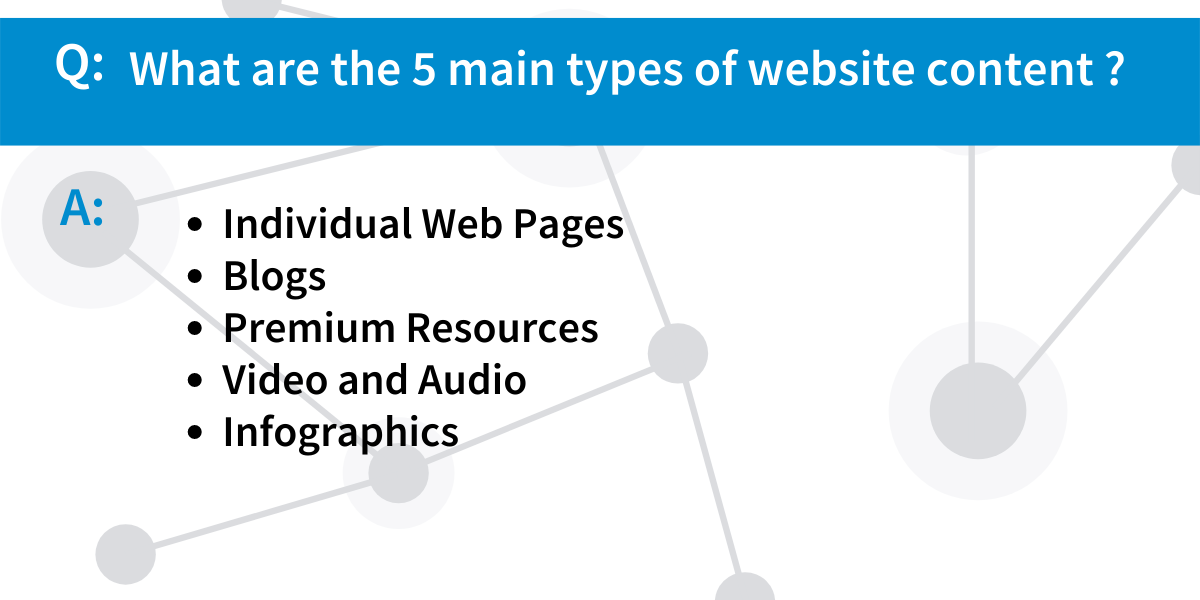 1. Individual Web Pages
Each page on your website is prime real estate for attention-grabbing and informative information that does actually count as content.
While it's tempting to "set it and forget it" when it comes to writing an "about us" page, you should be reviewing these more static pages frequently to make sure they stay up-to-date. There are many types of content that normal web pages can include, like case studies, pricing info, or even a customized landing page for different audiences.
Don't forget your "call to action" moments! Including things like "buy today" or "contact us" or "book now" can help give people actionable steps when they're navigating your website.
2. Blogs
Blogging is one of the most important content tools on your website, for good reason. Blogs will help keep your content fresh and active, which helps your website rank higher in search results and brings in more visitors to your site.
You can also provide your visitors with information and educational content that will help establish you as a trusted authority and industry expert.
3. Premium Resources
In addition to blogs, another way to help build your reputation as an industry expert is to provide resources like white papers, ebooks, product brochures, user manuals, and fact sheets.
These types of content help establish your credibility and bring people into your website who are looking for resources outside of blogs.
4. Video and Audio
Another way to build your content and bring in different types of visitors is to include video and audio like webinars, how-tos, podcasts, and seminars.
This type of content may not be the right fit for every industry, but if your company already has this type of content or is in an industry that lends itself to these formats, including them can be a valuable asset.
5. Infographics
Infographics are a great way to break up chunks of text and provide value for more visual learners. They can help you reiterate key information, and are easily shareable and digestible for those who come to your website.
These are all website content ideas that many people use for one good reason—they work. Including these types of content on your website will bring in visitors.
How Do I Start Content Writing?
Wondering "how do beginners learn content writing skills?" Unsure where you should start? Let's take a look at some practical tips.
Learn the Basics
What are the basics of content writing? To put it in simple terms, the basics of creating effective website content are:
Research: To determine the most effective keywords to include in your content, you'll want to perform a few different types of research. Consider factors like buyer personas and search intent so you can develop effective strategies for connecting with your potential customers. Then, you can perform keyword research—using tools like DemandJump

. It's also worth digging into your leading competitors' website content for ideas.

Planning: Planning out a content strategy is an effective way to ensure you're publishing meaningful content. At DemandJump, we leverage the power of pillar-based marketing (PBM) to develop networks of high-quality, interconnected content. If PBM is a new topic for you, you can read more about it here

.

Content creation: Finally, it's time to write. The following tips are intended to help you develop high-quality content that will get you to page one of Google and other search engine rankings.
Practice, Practice, Practice
The more you write, the better you'll get at it. This is true for most things, but it especially holds true for writing. Try not to edit yourself as you're writing. Set a timer and just write! You may be surprised at what you can create, and then edit it afterward.

Read Good Content!
In order to know how to write good content, it's important to read good content. Explore your competition's websites and check out what they have going on. Look at industry experts to see what they are writing about.
Check social media for hashtags about the subjects you want to write about. There are lots of ways to find good content for your industry. Plus, the more you read what's out there, the better you'll become at recognizing—and creating—good website content examples.
Leverage the Right Tools
It's tempting to just google "website content template" and use the first resource that pops up. Unfortunately, a generic template probably won't give you the results you're looking for.
That's why we developed DemandJump, a content marketing tool that can help you write content that ranks fast. You can generate one-click outlines on any topic or question that includes the exact keywords to get your content in front of the right audience.
Not only that, but you can get a prioritized list of content to create and, once your content is published, see what is working and what isn't. This is just one of the tools available to help you with content marketing, and there are plenty of paid and free tools out there for you to explore.
4. If All Else Fails...Hire a Professional
Don't have the time or expertise to master all the writing for the web best practices? That's where the experts come in! There are many content marketing firms that specialize in writing content for companies and businesses.
Here at DemandJump, we have an in-house content team that specializes in copywriting and SEO content writing. We help streamline the content process to drive results more efficiently.
Gain Content Writing Confidence with DemandJump
Take the fear out of the empty page with DemandJump—we assemble the world's data to give you a high level view of customer touchpoints around any topic or keyword to give you exactly what to write. You'll get content ideas based on what people are actually looking for online, which keywords they're searching, and also know what videos to make, and more. Experience how easy content writing can be with DemandJump— try it free today!
Get Your Free Content Marketing Strategy Report