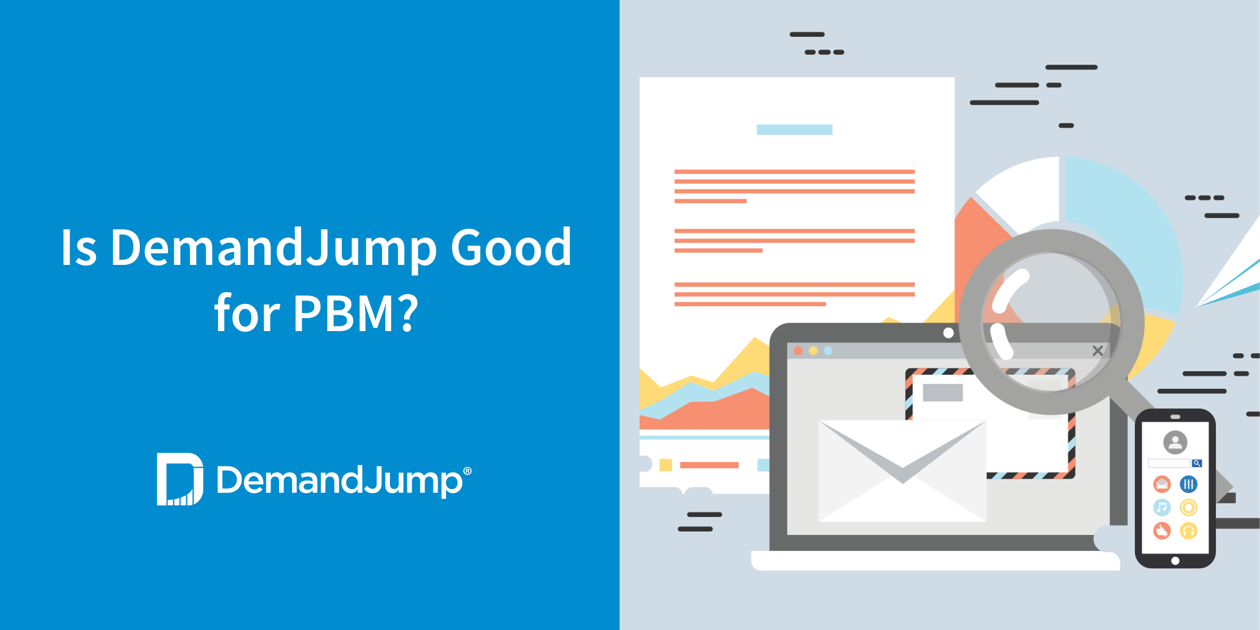 Running an effective Pillar-Based Marketing (PBM) strategy relies heavily on the value of the content you produce and the structure of that content. That means focusing on high-ranking keywords and useful, relevant information will drive better results. And just as importantly, developing a strategy to create and publish that content will increase it even further. But content writers can only be as good as the tools they have. Keyword research can take hours or even days to complete. And even then you're just guessing at the right keywords and questions to get your website ranking on Google. At DemandJump, we've pioneered PBM and give you the ability to run insights on what keywords are ranking highest and how you can implement them in a pillar strategy.
In this blog, we'll talk about PBM strategy and a PBM platform that will help you write the best content and rank you higher on Google by driving more traffic to your site.
What Is a PBM Platform?
Pillar-Based Marketing platforms are the software used to develop and implement a content pillar strategy. PBM is focused on creating content for websites using a structure known as a content pillar. This strategy connects multiple pieces of related content together in a cohesive group that tells Google you're an authority on a topic. But it also gives your audience the chance to read about specific topics in short or long-form content.

What Should I Look For in a PBM Platform?
A PBM platform is the tool you use to pull insights, create content briefs, structure your content pillar, and track keywords. Without all of these features working together, a Pillar-Based Marketing strategy will not be as effective.
Insights
Insight reports are a powerful tool in Pillar-Based Marketing. These insights are extensive and provide you with information about important factors in creating a content pillar strategy. With these insights, you should be able to get:
Estimated monthly searches of a pillar topic
Organic market share of a pillar topic
Top 25 keywords and top 25 phrases and questions
Your current keyword and content rankings compared to your competitors'
Suggestions to write new content and strengthen old content to improve results
These features alone make a PBM platform an essential part of content marketing. You can build an entire strategy based solely on these reports.
Content Briefs
Briefs are a detailed sheet of high-ranking keywords and phrases you can use for your content. They're built around a specific question that your audience is asking online, so they provide relevant keywords to help your content rank.
If you're asking "How do you run a PBM strategy?" you can expect to find keywords and phrases like:
5 PBM tactics
What are PBM strategies?
How PBM works
PBM strategy examples
A good PBM platform will give you the ability to not only generate content briefs, but also adjust to provide more specific keywords as you write longer pieces of content. These briefs are the most beneficial tool when it comes to writing specific and helpful content.
Content Pillar Strategy
Pillar-Based Marketing is based on the content pillar strategy and the way you structure your content. PBM platforms should help you find important keywords and questions, but just as importantly, they can help you structure your whole content pillar.
What Is a Content Pillar?
A content pillar is built around three pieces of content: Pillars, Sub-Pillars, and Supporting Blogs.
Pillar: A 3,000-word piece of content that is the ultimate guide to a topic with ~20 keywords.
Sub-Pillar: A 2,000-word piece of content that explores a more precise topic within the pillar with ~15 keywords.
Supporting Blog: A 750-word piece of content answering a specific question within the sub-pillar with 7-8 keywords.
Building a content pillar is difficult without the right tools and a PBM platform should help you create an effective strategy.
Track Keywords
Selecting different keywords to go in a list gives you the ability to see your organic market share and rankings with specific keywords in your content. You can compare your information against competitors and find any trends in different categories like Top 100, Page 1 Keywords, and Your Position Trends by Week.
So where do you find a useful PBM platform that has all of these features? DemandJump is the one and only Pillar-Based Marketing software and it allows you to create and carry out a full content pillar strategy from the ground up. There are no other PBM companies that do what we do. We have seen our customers get amazing results by using our platform and are confident that PBM is the future of content marketing.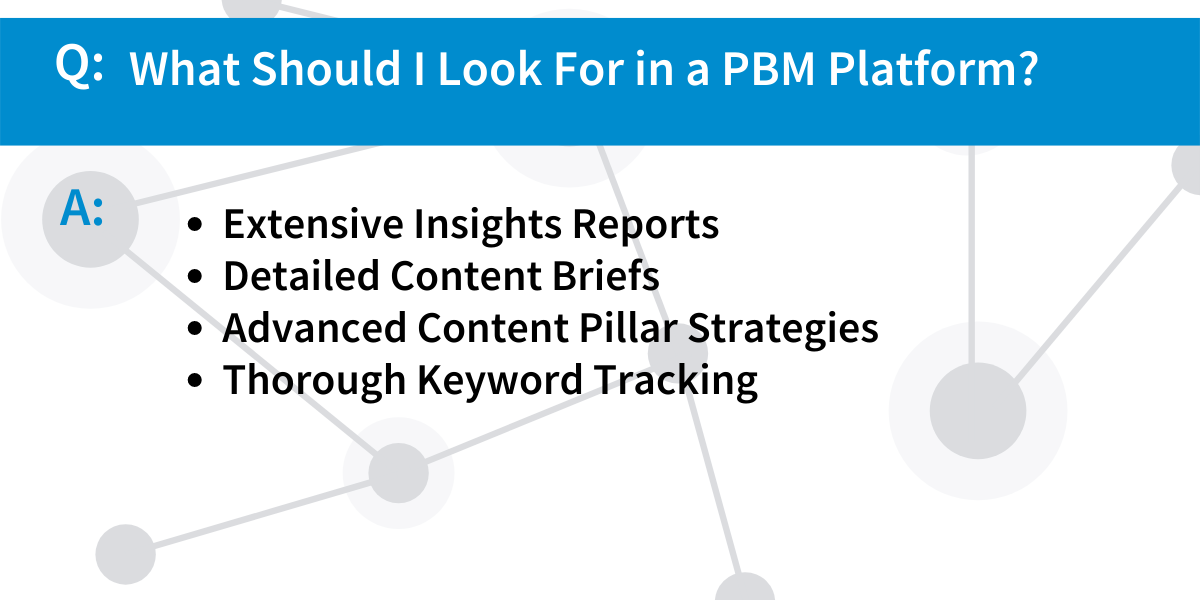 Start Your Pillar-Based Marketing with DemandJump
At DemandJump, we've developed a revolutionary approach to content marketing that drives significant results: Pillar-Based Marketing. There are no other Pillar-Based Marketing B2B companies that do what DemandJump does, because, well… we're the only ones! With your ability to build a strong content pillar strategy and check insights, your content marketing success will help you reach page one of Google. That means more customers and more revenue.
DemandJump provides a ton of great features like:
Content Marketing
Keyword Research
Pillar Page Strategy
Content Strategy
Marketing Attribution
So is DemandJump a good company for PBM? Absolutely! We provide all of the tools you need to start your PBM strategy. And you can test out our platform for free. See what DemandJump can do for you and you'll get significant results!
Get Your Free Pillar Strategy Preview!