The Ultimate Guide to Driving SEO Rankings in 2024
December 6, 2023 •DJ Team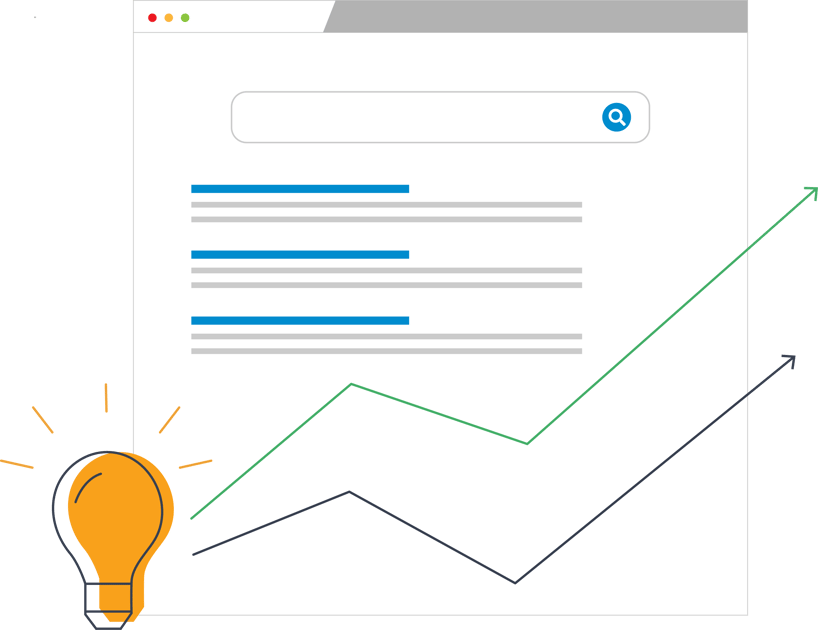 You're done writing blog posts. You made sure you included all relevant keywords. You already added your meta tags and tweaked your titles. Now, you search for keywords you rank for. And your website is nowhere to be found! What's up?
Well, for one, it takes time for your website to rank, assuming you have done a good job with your SEO. And two, you should know what factors really impact SEO rankings. Stuffing your website with keywords won't cut it.
Guide Navigation:
Top SEO Ranking Factors
So, if keyword stuffing doesn't work, what does? Google and other search engines don't divulge all the factors that affect their search results. However, they do offer enough guidance. For instance, you can learn about the key Google ranking factors in detail.
There are, in fact, over 200 known Google ranking factors. There have also been thousands of algorithm changes. Figuring out which still works and which doesn't seem like a lot of work. And it is.
What you should keep in mind is that all those factors or signals don't have equal weight. Some have a greater impact than others. The tricky part is knowing what they are. There are some differences in opinion, but SEO experts, in general, agree that these are the top SEO ranking factors in 2024.
Content
When it comes to SEO, content is king. Google itself is clear that it prioritizes high-quality content in its ranking algorithm. What exactly does quality mean? Think in terms of your readers. These are some characteristics of high-quality content:
It must contain valuable information. Your content should help readers find answers to their questions and solutions to their problems. In other words, it should be relevant and useful.
It should match user intent. Keywords are still important. You need to match what users are searching for to figure out what you write. That is why you should include relevant keywords in your content. However, just stuffing keywords will backfire. Instead, use synonyms and related keywords. And write naturally for your readers, not for search engines.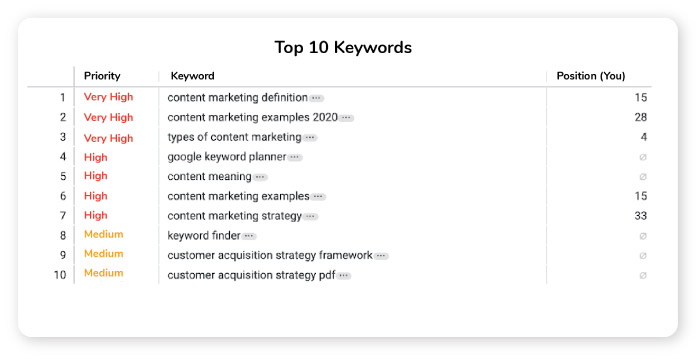 (DemandJump's prioritized list of keywords shows you where to attack first.)
It should be well written. Your content should be organized, straightforward, and engaging to readers.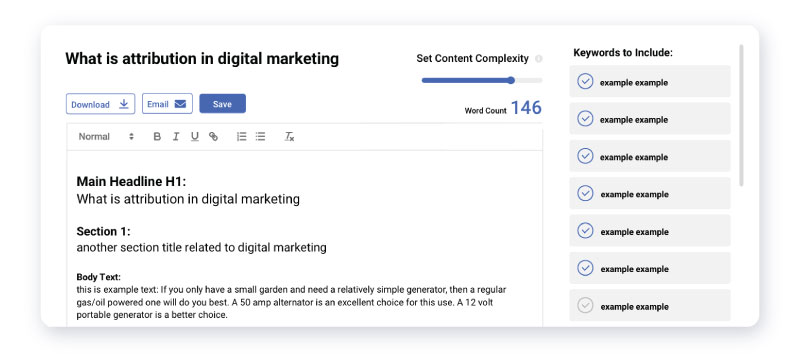 (DemandJump's one-click SEO briefs show you exactly how to create your content. Just enter a topic or blog title.)
It must be comprehensive. Often, this means long-form content. However, this doesn't mean being repetitive or including details that are unnecessary. Even if it is short but is straight to the point, your content can rank high.
It should also be updated. Freshness is not just updating the year in your headline but updating prices, screenshots, and other elements as necessary.
Google uses RankBrain, its AI-powered algorithm, which decides how it will rank a web page. It analyzes user activity in search results to determine which pages are relevant and valuable. If a user clicks on a page and stays on that page to read through it, this is an indication of the quality of the content. Time on page and bounce rate, therefore, are strong signals of relevance.
Quality over quantity. Here is a clip of Robert Rose discussing quality in SEO when he was a guest on the Page One or Bust podcast:
Mobile First
With over 55% of web traffic coming from mobile devices, Google has implemented mobile-first indexing. This means it prioritizes indexing of the mobile version of websites over their desktop version.
If you still have two versions of your website, you should optimize your mobile version. Better yet, switch to a single version that's mobile-friendly, mobile optimized, or mobile responsive. So, what's the difference?
Mobile friendly. This is a slimmed-down mobile version of your website. It simply shrinks the size of the desktop version. This isn't the best option as you could end up with page elements like buttons and menus that look cramped.
Mobile optimized. This version works best on mobile. It usually features a single-column layout, simple navigation, and an uncluttered design. However, when viewed on a desktop, it could look too simple.
Mobile responsive. This is a lot more flexible as the design scales, reformats, and restructures based on the device and screen size. This means it should look good on any kind of mobile and desktop device.
Making your website mobile responsive increases the chances of users reading your content and exploring your site. This in turn improves your chances of ranking higher in search results.
User Experience
What good is your mobile-responsive website when it takes forever to load? Or how long do you think readers will stick around if they find it hard to navigate your website? That is why user experience is another critical SEO ranking factor.
There are three things you should focus on to have a great user experience: page speed, site architecture, and security.
Page speed. Your website should load super fast. Google calls this

Page Experience

, and it looks at three

Core Web Vitals

, namely Largest Contentful Paint (LCP), First Input Delay (FID), and Cumulative Layout Shift (CLS). LCP determines how long the largest piece of content on your page starts loading. FID measures how fast your page reacts to user input, such as clicking a button. CLS checks if there are elements moving on the screen while loading, like a pop-up form.
Site architecture. This refers to how your website is structured. It's how you organize your content, including the hierarchy of your pages, the navigational menu, and how pages link to one another. Building an SEO-friendly site architecture makes it easy for your users to find the information they need. It also helps search engine crawlers find and index more pages.
Security. Google places a lot of importance on how secure and safe your website is. This helps establish your website as a trustworthy source. Your website can rank higher in search results if you use HTTPS, which stands for Hypertext Transfer Protocol Secure, and not HTTP.
On-Page Optimization
Make it easy for search engines to understand your website and identify which content is relevant to users. This is done through content optimization. These are some of the elements you should optimize:
Title tag. The title for each page or post itself does have an impact on organic rankings. However, it plays a more important role in click-through rates (CTR), which in turn impacts SEO. It must be clear to users what the content is about and should be catchy enough to get them to click.
Meta description. This is the description that appears under the title in search results. If you don't write and optimize it, Google will automatically show the first paragraph of your page, which may not be descriptive. Similar to title tags, meta descriptions don't help with rankings but increase CTRs.
Header tags. Your headings and subheadings should be formatted into H1 to H6 header tags. They make it easier for readers to quickly go over the structure of your page. And they provide keyword-rich context for search engines.
Images. Adding visual elements like photos, charts, and illustrations creates a better user experience. Make sure you give descriptive titles to your images and include alt text. This helps boost your SEO, especially on Google Image Search.
Backlinks
Backlinks remain one of the most critical SEO ranking factors. PageRank, which is based largely on backlinks, is Google's original ranking algorithm. The more websites that link to yours help establish your authority. This is a signal to Google that it should rank you higher in search queries. Here are some best practices for building backlinks:
Don't buy backlinks. Google will penalize your website. If you buy from backlinking services, your website could get banned.
Focus on quality, not quantity. It's better to have a few backlinks from trusted and authoritative websites rather than from numerous low-quality and low-traffic sites. Make sure you get backlinks from related sites.
Check the links. As much as possible, the link's anchor text should include your target keyword, and that it is a "do follow" link. Otherwise, if the link has the "no follow" tag attached, search engines will ignore it.
While it's helpful to reach out to authoritative websites and ask them to link to yours, remember, you should have content that's worthy to link to in the first place. This goes back to creating valuable and shareable content.
Google Ranking Tools
Now that you know which factors impact search rankings, you may be asking. "How can I check my SEO ranking?" Using just a search engine to find out where you rank is not accurate. Search engine results are tailored per user, based on your location and browsing history.
Instead, you should use a third-party SEO ranking checker. There are many ranking checkers, both free and paid. The premium tools usually offer a free version with limitations or a free limited-time trial. These are some of the top Google ranking checkers:
DemandJump. This is one of the most comprehensive SEO tools. (Biased? Maybe.) Its Google ranking checker lets you check your search rankings over time and compare them to your competitors.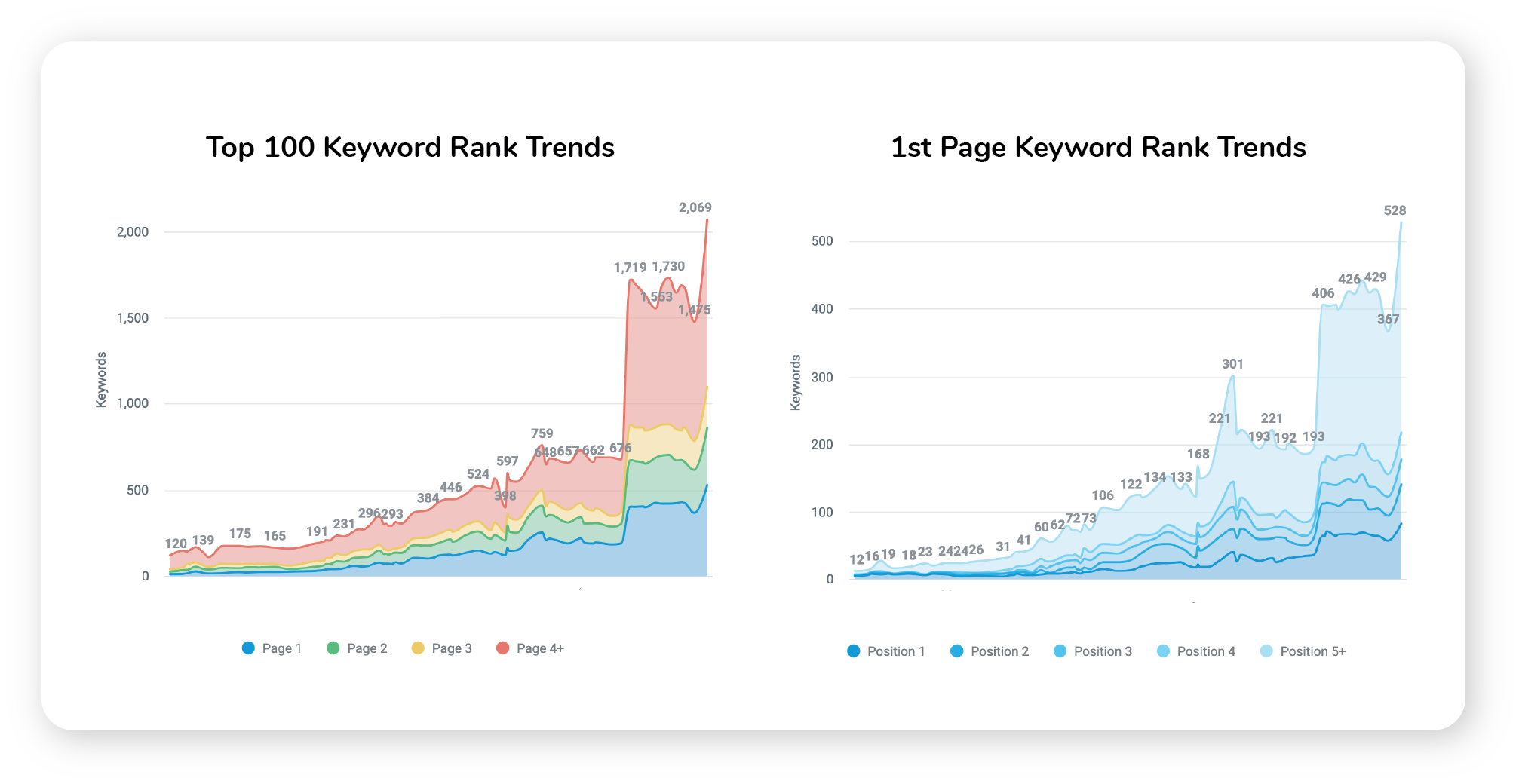 (Demandjump Trends shows you how your rankings shift over time. And how that relates to your competitor's coverage.)
Ahrefs. Another popular all-in-one SEO tool, Ahrefs' Rank Tracker helps you monitor your rankings over time and against competitors. It also shows a keyword difficulty score, which can help you identify what keywords to realistically compete for.
Moz Pro. Rounding up the top three most popular SEO software, Moz Pro's Rankings feature similarly gives you ranking tables and charts to show movement over time. It's simpler and more straightforward than SEMrush and Ahrefs. However, it has acquired STAT, an advanced enterprise-level rank checker. It's a pricier product but it can track millions of keywords across any location.
Top Search Engines
When checking your SEO rankings, you might assume Google is the only game in town. True, it's the most dominant search engine, but you will be remiss if you disregard other search engines that could also drive traffic to your website. Here are the top five search engines in the world based on market share:
Google. Leading the pack with an 86.64% market share as of September 2021, Google dominates in all countries on any device.
Microsoft Bing. Despite being the default search engine on Windows PCs, it's a far second with a 6.79% share. Still, Microsoft Bing is the best alternative to Google.
Yahoo!. The granddaddy of online directories, Yahoo! Search, with a market share of 2.79%, is powered exclusively by Bing.
Baidu. The most popular search engine in China, Baidu, is available only in the Chinese language.
Yandex.ru. The dominant search engine in Russia, Yandex.ru is among the 10 most visited websites in the world.
SEO Rankings Infographic

Improve Your SEO Rankings With Demandjump
Knowing where your website ranks for your target keywords is only half the battle. You need to increase or maintain your rankings through high-quality content. This is where Demandjump comes in.
Just enter the topic you want to rank for, and Demandjump will generate a prioritized list of content to create and how to create it. With automated keyword and SEO research, you can quickly and more accurately write content using Demandjump's one-click SEO content briefs.
DemandJump also tracks your keyword rankings over time to show your results. Get started creating content that ranks today!
Get Your Free Pillar Strategy Report