What Are Content Marketing Channels?
December 18, 2020 •DJ Team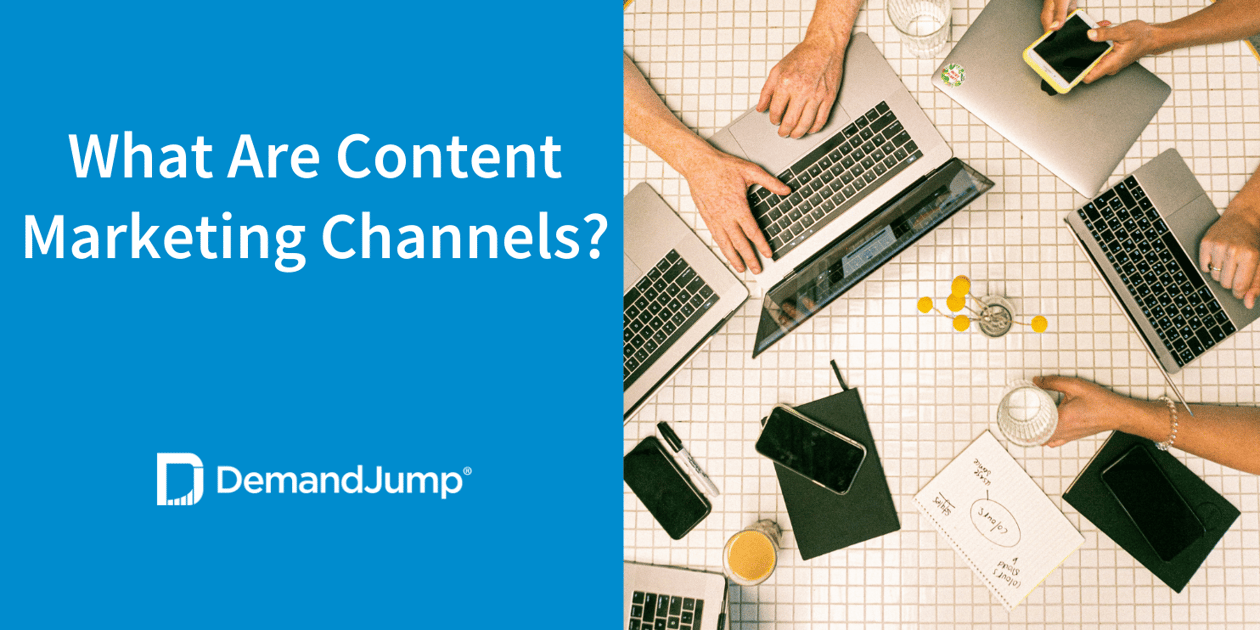 Simply put, a content marketing channel is the place where you post your content. You've done the hard work of creating a diverse mix of quality content, but now you have to figure out how to distribute that content.
You may be asking yourself, "how can I get traffic from content marketing?" This is where content marketing channels come into play. Understanding the many different ways that you can launch your content out into the world is important when formulating your content marketing strategy.
Types of Content Distribution Channels
A useful way of thinking about content marketing channels is to separate them into three different categories: owned, earned, and paid channels. To get a better understanding, let's look at content distribution channels with examples.
Owned
Owned channels are distribution points that you don't pay extra for and that are in your direct control. Your website, for example, would be an owned content marketing channel. You can use this to post product information, customer education pieces, blog posts, and other types of content marketing that will engage and entice your customers.
Other owned channels include things like your social media pages, newsletters, email lists, podcasts—any way of distributing content that you already have full access and control over without paying extra money.
Earned
Earned channels are places where your content is shared by a third party for free. People sharing your social media posts to their own friend groups, bloggers reposting your most recent article, or a journalist tweeting out your latest podcast episode—all of these are examples of earned channels. Think of earned channels as the digital version of "word of mouth," a very valuable form of marketing.
Paid
Paid channels are where you pay for your content to be disseminated to interested parties. One common form of a paid channel is a "pay per click" ad, where your campaign only gets charged when customers engage with your content.
Sponsoring content and sending products to influencers for them to post reviews and share information about your business with their followers is another paid channel that some brands utilize. Any paid ad campaigns like Facebook or Instagram ads would fall under this category as well.
How Can I Get Traffic From Content Marketing?
Choosing the appropriate content marketing channel is essential to an effective content marketing strategy. In order to get traffic from your content, your content needs to be where your customers are! You want to be putting your content in the places where your target customers frequent online.
Diversification is always a good strategy too - try to have a mixture of the three types of content channels. What do your customers tend to click on the most? Pay attention to the data that you have and that will help you decide what channels are most important for you to use.
What Are the Best Methods of Content Marketing?
In our experience and professional opinion, one of the best content marketing methods is a Pillar-Based Marketing (PBM) approach. Essentially, a PBM strategy takes a network of topics, turns them into a pillar, sub-pillars, and blogs, and then links them all together to form an authoritative and comprehensive voice on the subject matter. To learn more about what all goes into pillar-based marketing, be sure to check out our blog about it!

Does the Same Content Work for Different Content Marketing Channels?
The answer to this question is not necessarily. Did you know that there are 46,740 posts per minute on Instagram? Or that LinkedIn has more than 100 million users who log in each day? There is an astonishing amount of content out there and 89% of marketers say that awareness is their number one goal for their brand.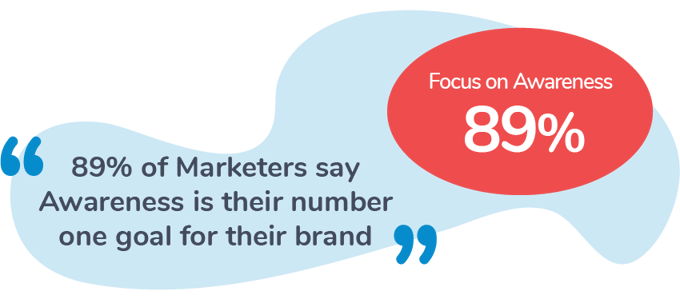 With everyone competing for attention, it's not effective to post the same content to every single possible channel. In fact, some content channels may be completely inappropriate for your business and may lead to wasted time and effort—and wasted money. Figure out what your target audience is and use the content channels that lead to them.
Content Marketing Channel Objectives
No matter which type of content marketing channel you choose, setting goals for your channels is important. Think about setting attainable goals for things like traffic, engagement, click throughs, conversions, or comments/shares/likes.
One way to determine if your content marketing channels and distribution strategy is effective is to see if you can meet your channel objectives with the content you post. For example, you may set a goal of gaining 1,000 new Facebook followers or maybe you would like to convert visitors to your website into subscribers to your email newsletter.
Whatever the goals are, setting them and measuring them can help you determine the effectiveness of your content channel distribution.
Find Out What Works with DemandJump
While setting goals and thinking about your target audience are important, these actions can often feel like guesswork. DemandJump gives you data-driven insights and tools to be able to see exactly what your customers are clicking on and which channels they are coming from. With this information, you can craft a content marketing strategy where your content cuts through the noise and is delivered straight to your target customer. You can integrate DemandJump with all of your different channels and be able to understand the true effect of your marketing dollars across each and every one.
Try it for free - save time and create better content - that ranks.
Get Your Free Content Marketing Strategy Report