What Are Different SEO Strategies?
February 22, 2023 •Erica Kempf
An SEO strategy is the plan of action you use to get to your overall goals for search engine visibility. SEO strategy in digital marketing provides the blueprint you'll use to build the whole structure that lets your customers find you on the internet.
There is no one-size-fits-all SEO strategy that works perfectly for every company, since every business has its own:
Definition of what SEO success looks like for them
Criteria for the ideal customers it wants to attract
Time and budget available for achieving results
This means there's an almost infinite variety of strategies you can use to get to the results you want for your own SEO. In this blog we'll go through the steps that help you build an SEO strategy, including what you need to include and some pre-built strategy options.
What Is SEO and How Does it Work?
Search engine optimization (SEO) means intentionally setting up your online presence in a way that makes your website more likely to show up highly on search engines like Google, Bing, and Yahoo. If you imagine an internet that only has 1,000 websites, with each about one specific topic, SEO would be very straightforward. For example, if you ran a website selling pipes for house plumbing, you could call it "House Plumbing Pipes for Sale" and anyone searching for that could easily find your site, and only your site.
But as of early 2023, there are 1.7 billion websites on the internet, and it's growing at a rate of around 576,000 new sites PER DAY. With this volume of information out there, making sure your website can be found by the people who need it is much harder. Search engines use increasingly complex algorithms to choose the best results every time someone does a search. Doing SEO well with this level of competition can be a huge challenge.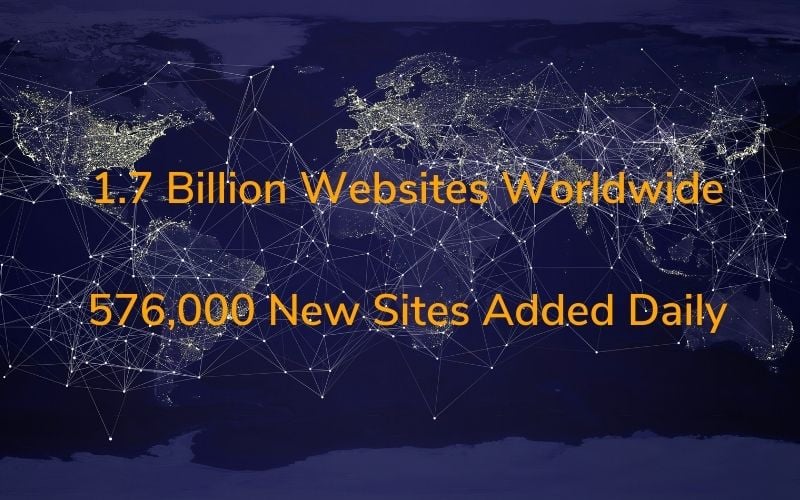 What Are the Main SEO Strategies?
When developing your own SEO strategy, there are a few main areas that you should think about. These main components are:
On-page SEO techniques

Providing high quality content
Choosing high value keywords
Using appropriate HTML tags
Linking strategically to internal pages
Optimizing images
Creating appropriate metadata
Including keywords in URLs

Off-page SEO techniques

Developing relationships for high quality backlinks
Writing guest posts for high traffic sites in your subject area
Submitting well written press releases to relevant organizations
Seeking out podcast interviews or guest webinar spots

Requesting listings in relevant databases or organization memberships

Technical SEO techniques

Using best practices for site security
Prioritizing site speed
Ensuring all pages are indexed properly by search engines
Optimizing site to be mobile friendly
Giving the best user experience possible
These can become the basis for creating an SEO strategy template you can use to optimize each page of your website, and refer back to in keeping your strategy up-to-date over time.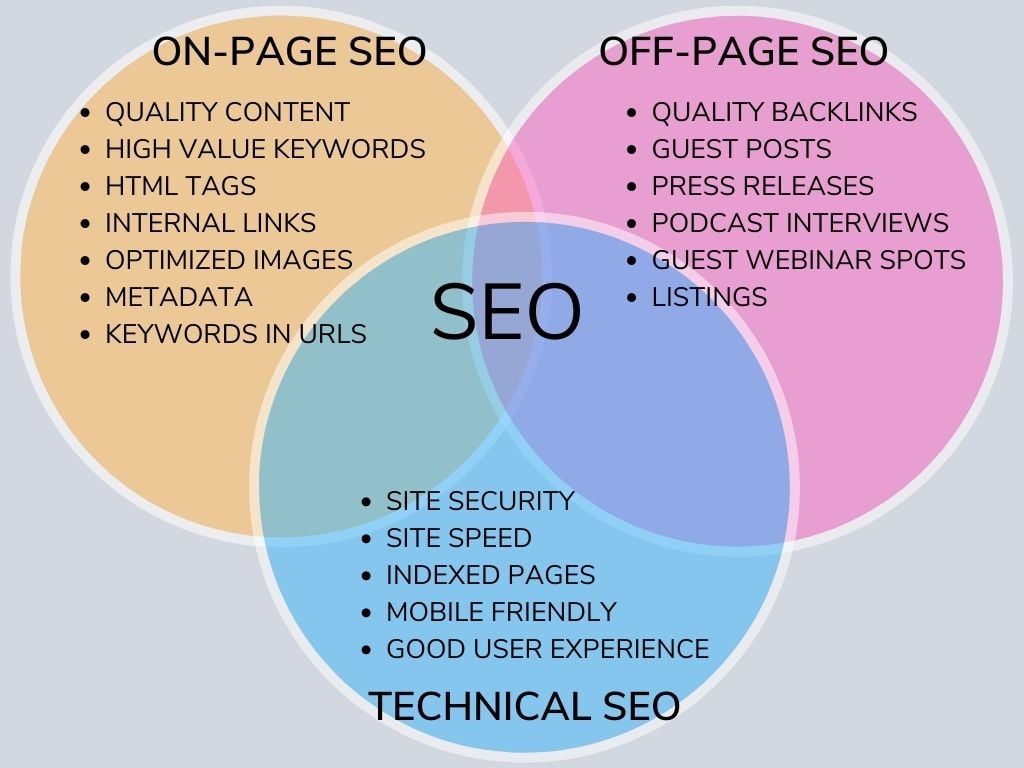 What Makes a Good SEO Strategy?
A list of things to include in your strategy is a good place to start, but you'll need to narrow it down before you settle on your final strategy. You want to think about what will make a good SEO strategy that actually works for you and your specific needs.
Here are some ways to help you narrow it down:
Be realistic with your resources. Know how much time and budget you have to dedicate to SEO, and then prioritize those elements you can actually achieve. Creating an attainable strategy and then actually following through with it will serve you much better than trying to do everything and not getting any of it done well.
Only consider white hat SEO techniques, meaning strategies that are search engine approved. Google has a whole list of what NOT to do to be included on their search results, it's best practice to avoid any of those. Trying to cheat your way to showing up at the top of search engine results with things like keyword stuffing and buying backlinks won't keep you at the top for long. Time is a precious resource: don't spend it on unethical SEO practices that will eventually be penalized by search engines.
Start at the top and work your way down. Once you've picked the elements of an SEO strategy that make sense for you, begin with your website's homepage and continue page by page in order of importance. Unless you have an entire team or want to pay top dollar, SEO won't happen overnight for an entire website. It also isn't a set it and forget it practice. You will need to build regular SEO maintenance into your workflow as your website and SEO practices change.
Pillar-Based Marketing: An SEO Marketing Strategy Example
We've gone through many of the elements you'll want to include in your own SEO strategic planning. Now let's look at an example of how a company could use these different elements to make a full strategy.
Hardworking Tools is a hypothetical SaaS company that runs local tool sharing platforms to allow small repair-person businesses borrow or swap tools with other small businesses. They have an older website and a lot of blog content with repair tips and the benefits of the sharing economy. But they aren't seeing much traffic being generated through their website and want to implement a new SEO strategy.
They decide to implement a pillar-based marketing (PBM) approach and incorporate a consistent linking strategy throughout their blogs to establish their subject matter expertise to search engines. They laid out a full strategy of which pages of their website they would work on and when. As they updated the content and linking structure on each page, they also added appropriate metadata, images, and high value keywords. Once a page had been fully optimized, they shared it on their social media channels and invested in paid ads on search engines to increase the organic and paid reach of each. By monitoring the page traffic throughout their optimization process, they could watch the SEO improvements each page saw as it was finished. After following their SEO strategy for six months, they had finished the entire website revamp and seen a tripling of organic reach.
DemandJump: Your Partner for On-Page SEO Strategy
We know navigating the world of SEO can be frustrating and overwhelming. That's why we built DemandJump, to show you exactly what topics to write about to rank at the top of search engine results. No more writing blogs that no one ever reads or wondering how to choose the right topics. When you're ready to up your SEO game, click the button below to get your free account.