What Are Examples of Content Marketing?
December 18, 2020 •DJ Team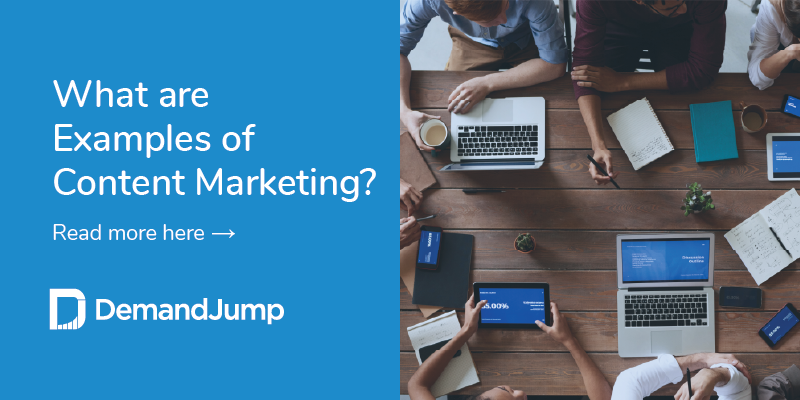 Great content marketing establishes a direct link between the interest of your audience and the reason you started your business—a connection point between you and the people you believe might have a shared interest.
Businesses are built on the backs of their messaging. Content marketing is behind much of it—how you define the service you provide, how you achieve authenticity with your reader.
But how does this take shape effectively? Imitation is the piston of innovation, so let's take a hands-on look at content marketing examples that have been effective across various platforms.
What Is An Example of Branded Content?
Branded content is effective when the audience finds a connection with the message. I think about this personally when my interest changes from aimless to active when learning more about a brand. This can come from an article I've read online that leads me to their website, which further engages my interest—or even a social media post that connects me to more dependable, evocative content.
Let's use a musical avenue as a content marketing example: Zildjian cymbals. In the percussive industry, Zildjian is at the top of the list when it comes to a company that has a long, established industry while remaining relevant by adapting their content.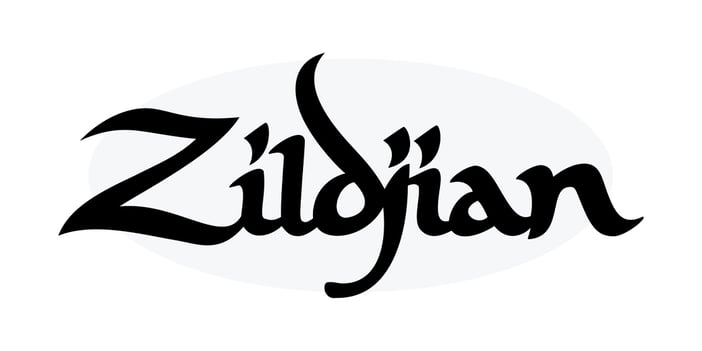 Their collection of cymbals, drumsticks, mallets, and accessories have been updated and have evolved throughout the years to remain competitive—but even more impressive is how they've used online content to connect to their audience.
They consistently endorse artists that post on social media. So whenever someone connects with an artist, that artist connects them with the online Zildjian community.
They've created YouTube channels for viewers to watch and engage with Zildjian-branded performances. Their content is developed, high-quality, and entertaining.
They connect their product with education. Not only do they make a great cymbal, but through their website they've created avenues of free learning for their audience.
Connecting with your audience on multiple platforms of branded content will lead to further engagement. Zildjian has done a great job of funneling their social media to relevant content on their direct website.
How Do You Create Brand Content?
We know that relevant content will lead to connection with your audience. But with an audience that is adept to current marketing tactics and the lure of social media adds, how do you create brand content that is authentic while achieving your goals?
First, identify avenues to engage your audience. Are you connecting through social media, website tools, whitepapers, video? These are examples of some of the various platforms you have in your wheelhouse, but you also have many ways to establish your voice across these platforms.
Let's talk pizza—DiGiorno, specifically. This company has led an interesting charge in corporate Twitter handles that have been remarkably successful. What's interesting has been their approach: funny, timely—almost as if you could connect their corporate Twitter to a real person on the other end who you'd want to watch a football game with.
They're not plugging their product—they're connecting you with the brand. And they were even able to translate this into offline results, too. During National Pizza Month, they pushed their Twitter audience with a hashtag and promotional for free delivery that garnered them countless media articles and PR opportunities.
They built up their voice through thousands of humorous tweets, and that led to real business development on the backend, which is a true example of effective content marketing.
Content Marketing Ideas for Small Businesses
Creating effective content marketing for national, corporate accounts involves a large team to execute tactical, well-thought-out campaigns that can cost millions of dollars to execute. Think Super Bowl content. But what does this look like for small businesses with less resources but who still want to create effective content marketing?
Your voice and authenticity are your biggest advantages when you are a small business creating relevant content marketing. You are the closest contact between your product, service, or skill and your audience. You can create a relationship with your audience by becoming their expert resource, and you can create a relationship through resources and platforms like these:
How-to Videos. Show the process of your business.
Curate other learning. Outside of your content, how can they learn more?
Webinars. Put your face and your voice in direct contact with your audience.
Social Media. Are you actually engaging with individuals through likes or re-posts?
The more you research how other businesses have created effective content marketing strategies, you'll continue to see innovation and creative strategies. Mimic these and develop them further to create. Also consider working with a team that can help you develop the strategies that can further your message.

DemandJump helps you strategize your blogs, social media, and overall messaging. Try it free and save over 50% of your time while creating better content - content that ranks.
Get Your Free Content Marketing Strategy Report