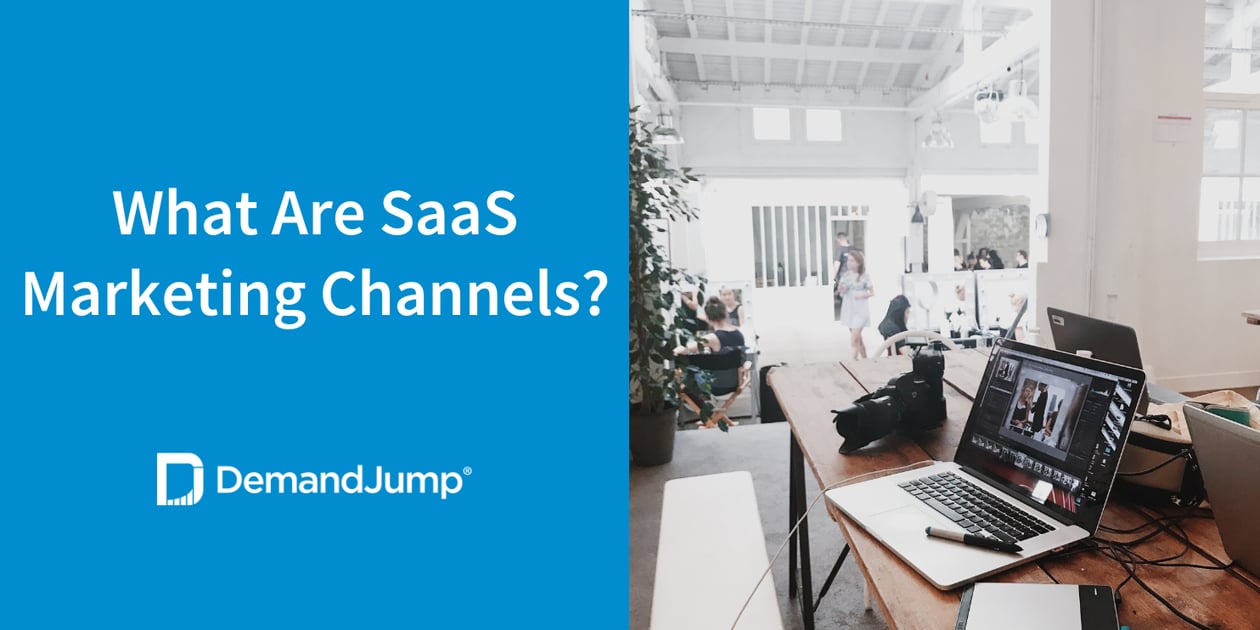 Software-as-a-service (SaaS) providers have unique marketing needs, largely due to the nature of their business. This is a product of the unique ways SaaS businesses deliver value to their customers. Rather than driving customers toward a one-time purchase of a specified product (a cell phone, let's say), SaaS providers (cell phone data providers, in this example) must provide ongoing, reliable value to retain subscribers.
In other words, SaaS marketers continually work to attract, engage, and delight their customers, providing value across their entire experience with your service. That's not to say that business-to-business (B2B) SaaS marketing is some impossible task, though. As it turns out, SaaS marketers who are willing to experiment with multiple marketing channels and approaches to content are the ones who tend to have the most success.
In this blog, we're taking a quick look at digital marketing for SaaS companies, and how marketers can use them to attract new customers and improve engagement and retention across the customer lifecycle.
What Are Paid, Owned, and Earned Channels?
An important piece of any SaaS marketing strategy is a diversified approach—not just focusing on a single media type or channel, in other words. Digital marketing channels will fall into one of three categories, based on the type of media or assets being created. These are known as paid, owned, and earned media. Let's look at the differences, and a few examples of each.
Paid Channels
Paid media channels refer to any marketing channel that involves paying money to increase website traffic. These include things like display ads on the web, paid social media campaigns, and search engine marketing (SEM) tactics.
SaaS marketers love paid channels because they provide relatively instant results, measurable return on investment (ROI), the ability to target specific customer types or demographics, and a high level of messaging customization and control.
Owned Channels
Owned media channels leverage assets that are owned by the company. While the creation of owned media may require a bit of an investment (to hire one or more content writers, for example), once it is complete it can be used and reused however the business sees fit. Owned channels examples include website content, social media postings, and email marketing.
Through the creation of owned media content, marketers can easily define and control their message, as well as how it's delivered. They have ultimate control over the messaging, and can really let their creativity shine. Overall, owned channels provide a great ROI This is especially true if the content creators are inventive and able to get—and remain—in touch with what customers are looking for.
Earned Channels
Finally, earned channels are a little more difficult to come by, since they largely involve organic word-of-mouth recommendations and brand awareness. Additional earned media types include press releases, search engine optimization (SEO), and third-party reviews.
While earned channels may take some finagling to get underway, marketers who can earn promotion through these means are able to increase their credibility and authority and expand their reach.
Which Channels Do the Best B2B SaaS Marketing Campaigns Use?
Successful SaaS marketing campaigns typically involve elements of all three channel types. Creating the right marketing mix requires focusing not only on business's short- and long-term goals, but also, more importantly, an understanding of:
What has worked in the past
The types of information your customers are looking for
The topics that are trending in your industry
The channels your customers are using
Let's briefly explore each of these.
What has worked in the past? Marketers can build off of past successes, and learn from strategies that haven't worked so well. This also means they can avoid ever having to start from scratch or reinvent the wheel.
What types of information are your customers looking for? If you know what your customers are searching for when researching specific products and services, you can craft media content that directly addresses and answers those questions. This is an excellent way to develop a wealth of high-quality website content (owned media) and establish your company as a credible authority within the industry.
What topics are trending in your industry? As industry trends come and go, marketers should be paying close attention and creating or updating content and strategies as needed. Do you have specific competitors that are killing you on SEO, spend some time with their content. This can provide a foundation for developing a strategy to hold your own or improve your standing.
What channels are your ideal customers using? If your customers don't regularly use specific channels, investing too much in them can feel like treading water. For example, even if your LinkedIn posts are topical and well-written, marketers shouldn't expect positive results if their customers aren't using LinkedIn, and would be wiser to shift their focus to other channels.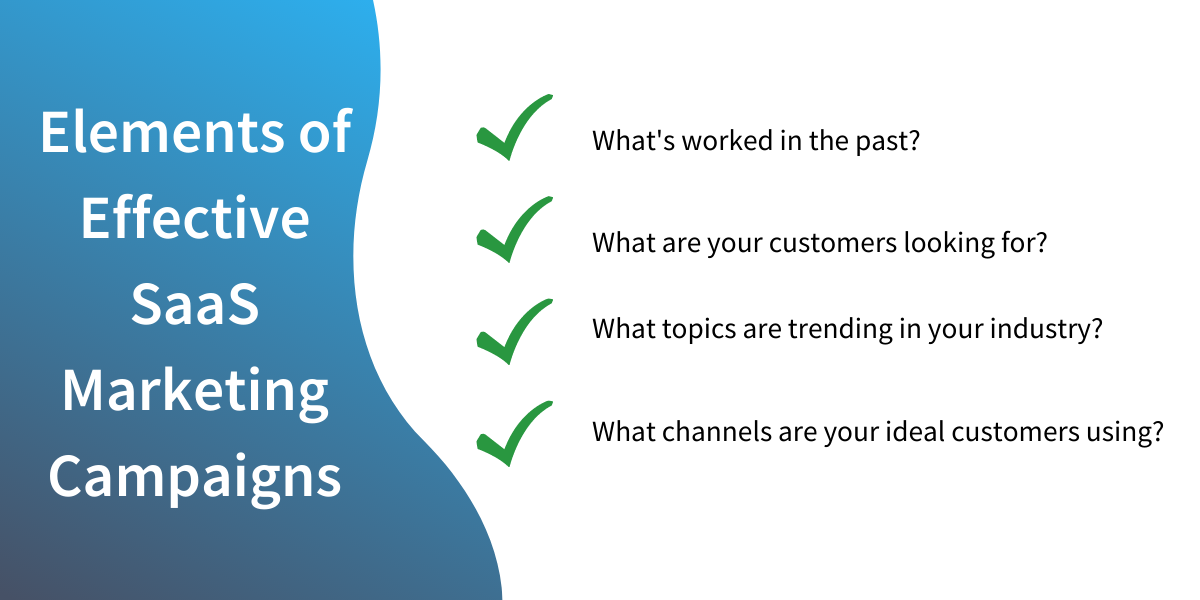 Create a Better B2B SaaS Marketing Strategy with DemandJump
DemandJump's platform offers keyword research, competitive insights, and content planning tools that can help B2B SaaS marketers to develop laser-focused, value-adding content for their digital strategies.
Use our keyword research tools to know exactly what your customers are looking for, and generate content briefs to uncover the keywords that you can use to attract and engage prospective customers.
Gain competitive insights on a keyword-by-keyword basis, to understand exactly where your best opportunities lie to overtake the competition and increase brand awareness and market share.
Leverage our interactive content planning tools to outline individual pieces of media/content and develop comprehensive Pillar-Based Marketing (PBM) strategies that align with your objectives.
The best part? It's completely free to explore the platform and see how you can gain more page one rankings, customers, and revenue. Give it a try!
Get Your Free Pillar Strategy Preview!