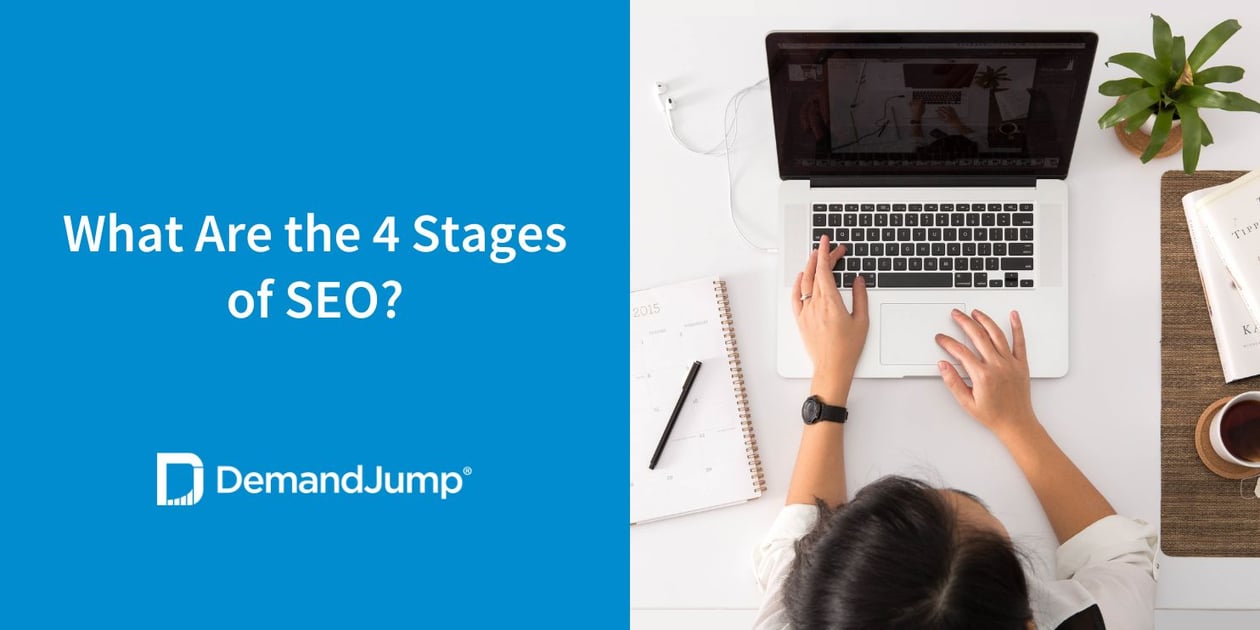 Search engine optimization (SEO) can make or break a marketing campaign. If you do it well, you can expect higher traffic and more conversions. If you do it poorly, however, it could mean little to no traffic to your website and total reliance on your sales team for conversions. This puts unnecessary pressure on them when boosting sales should be a business-wide effort.
What is SEO, what are the main components of SEO, and why does it matter so much? SEO is the way you optimize your content so that search engines rank it higher and get it in front of more people. They do so through EAT (expertise, authoritativeness, trustworthiness) rankings. These aren't real rankings given to webpages. Rather, Google EAT rankings are essentially about evaluating value in a piece of content through algorithms. Then, those pages that seem to have more value will be boosted higher in the search engine results for relevant terms. It's about more than SEO keyword research, although that is part of it.
This blog will uncover the science behind SEO, specifically the stages for SEO and what metrics to look at when measuring success. Keep reading to learn how to get your content to rank in search engines.
What Are the Stages of Search Engine Optimization?
There are 4 stages of SEO: keyword research, readability check, linking, and marketing. While each is important on its own, you'll see the best results by ensuring the stages are supporting one another. Let's take a closer look at each of these.
1. Keyword Research
Before you begin writing your content, you'll want to find keywords to use. These keywords should be the exact words or phrases that your target audience types into search engines. They may be short-tail (one to three words) or long-tail (typically longer than four words and often in the form of a question).
If you include these keywords in your content, you boost the odds of your content popping up on page one of your audience's search results. This is important because 92% of search engine clicks happen on page one. Note that while you should include keywords in your content, you should not overuse them. It will degrade your content's quality and keep readers from going through all of it.
There are two ways to find the right keywords to use: the first way is to use Google. Think of a topic you would like to write about and type it into Google. See what Google shows as related searches or related questions that people also ask, and use these terms as keywords. This method can work well, but it can also be time consuming. The other option is to use a keyword research platform, such as DemandJump. Platforms like this one will tell you how keywords are ranking and what you and your competitors are ranking for to give you clearer guidance on which keywords to use (see example below).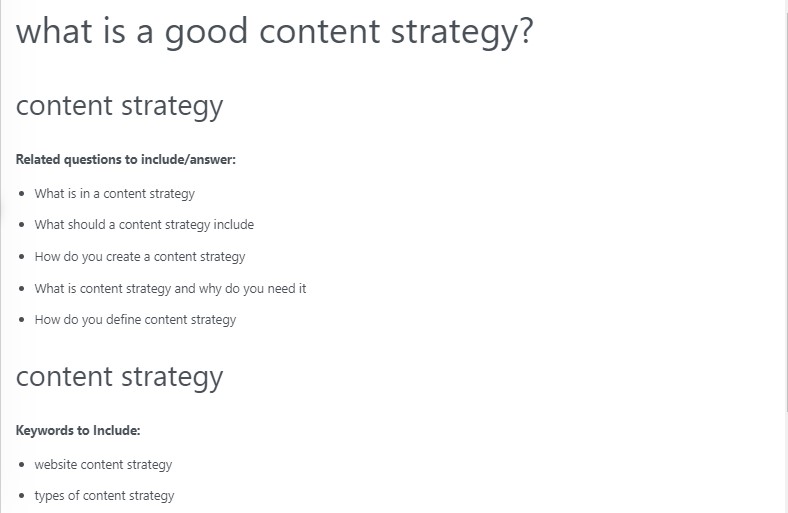 2. Readability Check
Another important part of writing content for SEO is to make sure that your content is easy to read. This is especially important for people who read articles on their phones, which is about 85% of adults in the United States. A few ways to make your content more readable are:
Breaking up big chunks of text. These can look long and intimidating to readers, and they may click off your page before they get through everything.
Including lists. Lists are a great way to break up that text and give readers important information quickly.
Bolding important information. This will call the reader's attention to what you deem essential for them to know.
Use headers. Breaking your content into sections will allow readers to jump to the sections they find important instead of making them wade through your content until they find what they're looking for. Readers want to find their information quickly. In fact, the average time a person stays on a web page is

54 seconds

.
3. Linking
Making your content look authoritative will cause it to rank higher in search engines. In fact, authoritativeness is a key EAT ranking factor. You should use both external and internal links within your content to rank as an authority. When you link to external pages, do not link to competitors. Instead, link to reliable sources to show that you have done your research and can back it up.
When you link internally, you should only do so in an upward fashion. That means that if you are writing a sub-pillar page, you should only link to the related pillar page. When writing blogs, you should link to both the related pillar and sub-pillar pages. Pillar pages should not have any internal links.
When you create links, avoid putting the link on the keywords. If you do, the pages you link to will get the credit for those keywords, not your content.
4. Marketing
Once you post the content to your website, you have to market it. That means sharing it on your social media channels, telling people about it via word of mouth or email, and including it in advertisements. Some businesses even choose to work with an influencer or other businesses who can link to it in their own content. Marketing will boost your SEO ranking because it allows for more visibility of your content and can lead to more eyes on it.
What Are the Key Metrics to Measure the Success of Search Engine Marketing?
There are several different metrics that you can use to measure the success of your SEO, such as:
Organic Traffic: This is the amount of traffic your content or website gets due to finding you in search engine results or going directly to your website. Paid ads aren't considered for this metric.
Bounce Rate: This metric measures the percentage of people who only view one page on your website before leaving.
Conversions: These occur when a visitor to your website or reader of your content takes the action that you called them to do (such as visiting another web page or signing up for a demo).
Keyword Rankings: This metric measures where you end up in search engine results for certain keywords. Platforms like DemandJump allow you to track these more easily.
Time on Page: This metric will tell you how well your content is connecting with your audience.
Where Can You Find the Best Search Engine Optimization Tools? At DemandJump
If you want to track your SEO performance, do it with DemandJump. Our platform is chock-full of tools to help you create content that will rank and track your efforts. Some of our features include:
Topic Insights that advise you on what pieces of content to write
Content Briefs that give you lists of keywords you can use for a particular piece of content
Keyword Rankings to see how well you and your competitors are doing with certain keywords
If you want to make a change to your SEO strategy and get real results, create a free account and see what DemandJump has to offer.
Get Your Free Pillar Strategy Preview!