What Is A Digital Marketing Course?
March 19, 2020 •DJ Team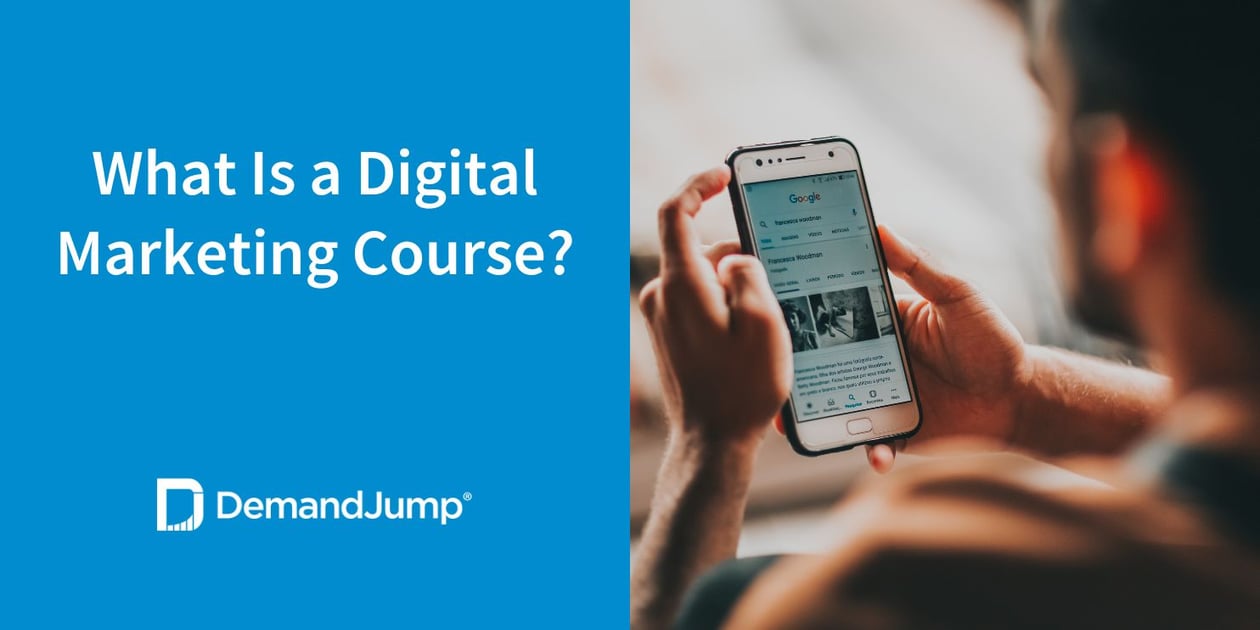 Digital marketing courses are designed to help individuals become better digital marketers in a number of ways. They may offer a high level overview of the digital marketing field as an introduction for those wishing to break into a new profession, or they might help those already in the field hone their skills in a more specialized area.
In recent years, eLearning has exploded. It's now a $325 billion industry. But when it comes to marketing courses, you can learn most of what you need online, in your spare time and often for free, through digital marketing courses. These courses go in-depth, covering just about every digital marketing topic and they're designed to help you retain what you learn. They use videos, study guides, quizzes, simulations, projects, tests, and more.
Digital Marketing
Digital marketing is a subset of marketing that involves employing online tools to reach customers on the Internet to meet business goals. This includes:
Social media marketing
Search engine marketing
Email marketing
Influencer marketing
Search engine optimization
People spend a lot of time online, and there's something extraordinary about the time they spend there. Because all of this consumer behavior takes place digitally, it is significantly easier to build data-driven marketing campaigns, and tailor your marketing to consumer preferences.
You can accomplish this by collecting digital marketing data using analytics tools. These marketing analytics help you build more successful digital marketing campaigns to connect with customers and beat the competition.
Digital Marketing Courses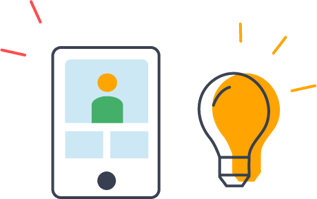 Digital marketing courses help you learn how to use these tools to collect, analyze and use data to achieve marketing goals. The syllabi for these digital marketing courses will include high level digital marketing strategies that will help you begin to think about digital marketing through the lens of a digital marketer.
Digital Marketing Course Syllabus Example
An example digital marketing course syllabus could include the following core topics:
Marketing Fundamentals
Content Marketing Strategy
Paid & Organic Social Media Marketing
Search Engine Optimization (SEO)
Search Engine Marketing (SEM)
Display or Programmatic Advertising
Email Marketing
Marketing Analytics
Website & Conversion Rate Optimization
Tactically speaking, these courses may teach you things such as:
Get more followers on Instagram
Create more engaging content
Generate leads through Facebook
Measure the ROI on your social media campaigns
Increase website visibility in Google
Prices may vary. You'll find free digital marketing courses, and they are usually provided by a company that hopes you'll take the course and then buy their software. You can learn a lot from these courses. So, don't discount them. HubSpot Academy is a great example.
However, you may find that, for the best digital marketing courses, you might need to shell out some money.
Big-name universities such as Yale, Cornell and Harvard all offer online digital marketing courses that don't require you to be an admitted student. These may range from $4,000-$8,000 for a 12-week online course. If having a school like Harvard on your resume matters to you, it's probably worth the money.
On the other end of the spectrum, Udemy offers certificate courses starting from as little as $22.
Digital Marketing Careers
Completing digital marketing courses can open up a variety of digital marketing opportunities like:
Social media specialist
SEO specialist
AdWords specialist
Content marketing strategist
Marketing analytics
Marketing strategist
Any good digital marketing career guide will tell you that once you get your foot in the door, you can begin to work your way up to management.
A digital marketing career salary varies and usually depends on:
How many areas of expertise
Real-world experience
Level of education (even if it's unrelated)

A social media specialist typically makes around $50,000 but may start at about $35,000, depending on cost of living. And a digital analyst salary may be closer to $63,000, while a digital marketing manager may make over $120,000.
So no matter where you're starting, you could soon have a future in digital marketing by merely completing some online digital marketing courses.
Already a solid digital marketer but looking to improve your team's performance? Check out DemandJump's various analytics packages designed to give your team the leg up.