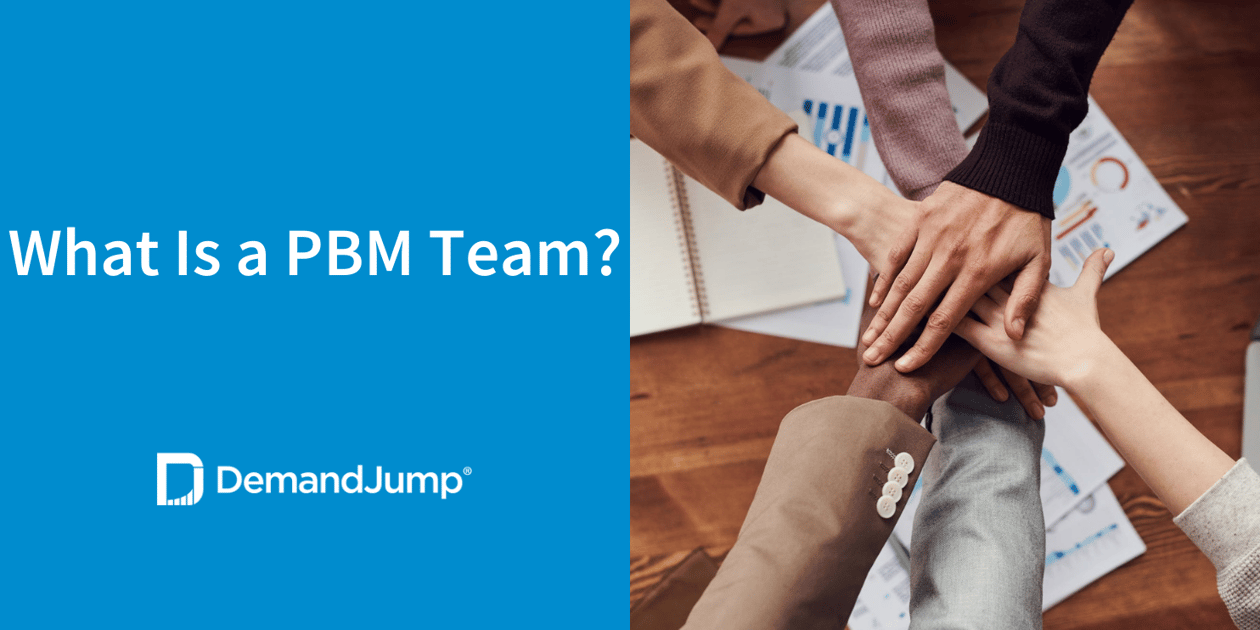 Pillar-Based Marketing (PBM) is essential for getting your business to show up on search engine results pages (SERPs). How important is that? Extremely. Your business won't get noticed if you aren't on page one. According to Forbes, 92% of all click-through traffic comes from the first page of Google.
It's not enough to just create content and post it online. You need a cohesive strategy that ensures your audience sees your hard work and engages with it. That's where PBM comes in. Pillar-Based Marketing uses a unique combination of topic clusters, high-value keywords, and well-written content to gain visibility while also connecting with readers.
PBM companies like DemandJump offer a wealth of support, whether you're looking to build your own PBM team or make it easy on yourself and use our services.
What Is a PBM Strategy?
A Pillar-Based Marketing strategy links related content to boost your rankings and connect with readers. Here's how you can expect a typical pillar to be structured:
Pillar Page: The "Ultimate Guide" to your topic, written in about 3,000 words with 18 high-value keywords.
Sub-Pillars: Go deeper into a subsection of your pillar topic in about 2,000 words and 15 keywords.
Supporting Blogs: Provide detailed answers to specific questions related to your topic with 750 words and 8 keywords.
How Do I Start a PBM Strategy?
Implementing a PBM strategy requires a well-rounded team. To start building a PBM team, define each of the tasks you need to accomplish. At DemandJump, we've found that a successful campaign includes the following:
Marketing Goals: Decide what you want to achieve, and ensure your entire team is on the same page. Do you want to get more-qualified leads, sign-ups for your demo, or e-shop purchases? Your goals will help determine which topics to write about and what your will CTAs will call for.
Topic Generation: Your entire pillar will relate to the same topic. Your PBM strategy needs to find the topic that supports your goals and connects with internet searchers.
Keyword Research: Your team also needs to be able to find the keywords that will boost your rankings the most. It's important to know what keywords your competitors are ranking for so you can try to out-rank them. Your team can do basic research by checking out the related questions section on Google. For a more comprehensive keyword research tool, try

DemandJump

to see how you currently stack up against your competition and what you need to include to overtake them.
Pillar Mapping: With your topic chosen and important keywords identified, you'll need to decide what specific aspects of your topic you'll explore in sub-pillars and supporting blogs. Pieces lower in your strategy should narrow their focus so you can provide specific answers to the questions your target market is asking.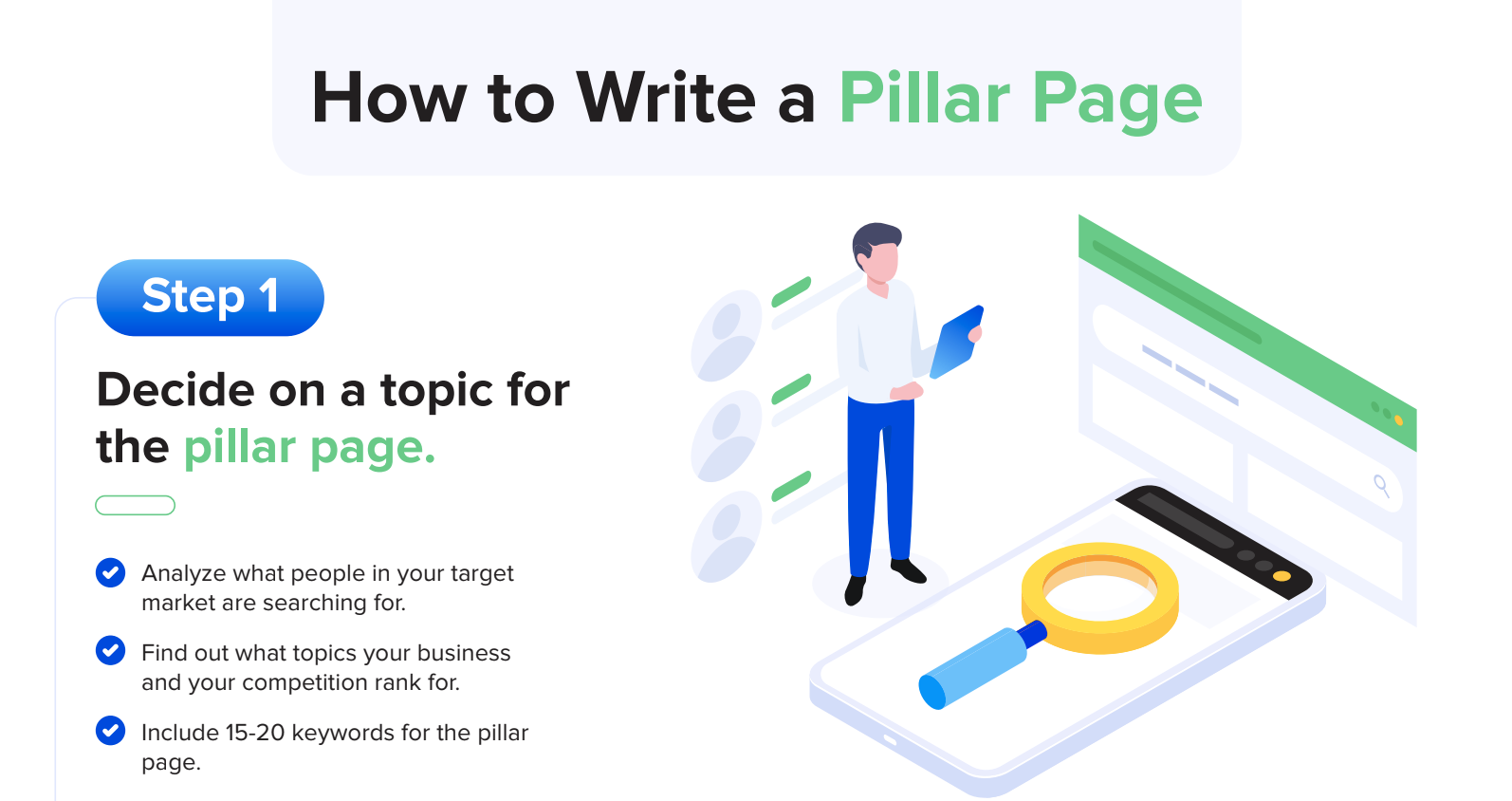 Writing and Editing: Now comes the fun part! While the keywords you discovered are important, don't overuse them in an attempt to cheat the algorithm. According to

Google's advanced SEO documentation

, keyword stuffing now lowers your ranking. Use your keywords, but write for people instead of machines.
Publishing: Formatting, working with your website's backend, scheduling… it's all part of the process to get your groundbreaking content in front of readers!
Analytics and Marketing Attribution: PBM isn't just a set-it-and-forget-it approach, but it is the only appreciating asset in digital marketing. As your team analyzes metrics like click-through rate and time spent on the page, you can make edits to your existing content to win even more attention.
How Do I Make a PBM Team?
You can build a PBM team that creates unique, high-ranking content with internal members, external members, or a combination of both. Evaluate the strengths and weaknesses of your marketing team to see what you can handle and where you need to bring in help.

Internal PBM Team Structure
When building a PBM team, you need to have certain roles covered to accomplish all of the tasks listed above. While each business can have a different answer to "How is a marketing team structured?" having the following members is a good place to start:
Marketing Strategists: These high-level thinkers plot the course for your marketing strategy and make sure that your tactics support your goals.
Marketing Researchers: These detail-oriented members dig to find which keywords you can write about to rank higher. They also analyze your published content to see how it's performing and what can be improved.
Content Writers: Your writers take a topic and relevant keywords and turn them into content that is engaging to read and answers burning questions. That includes researching subject matter, creating outlines, drafting blogs, proofreading, and editing.
Content Managers: These organizers ensure that your content is written on time and published on a schedule that makes the most impact.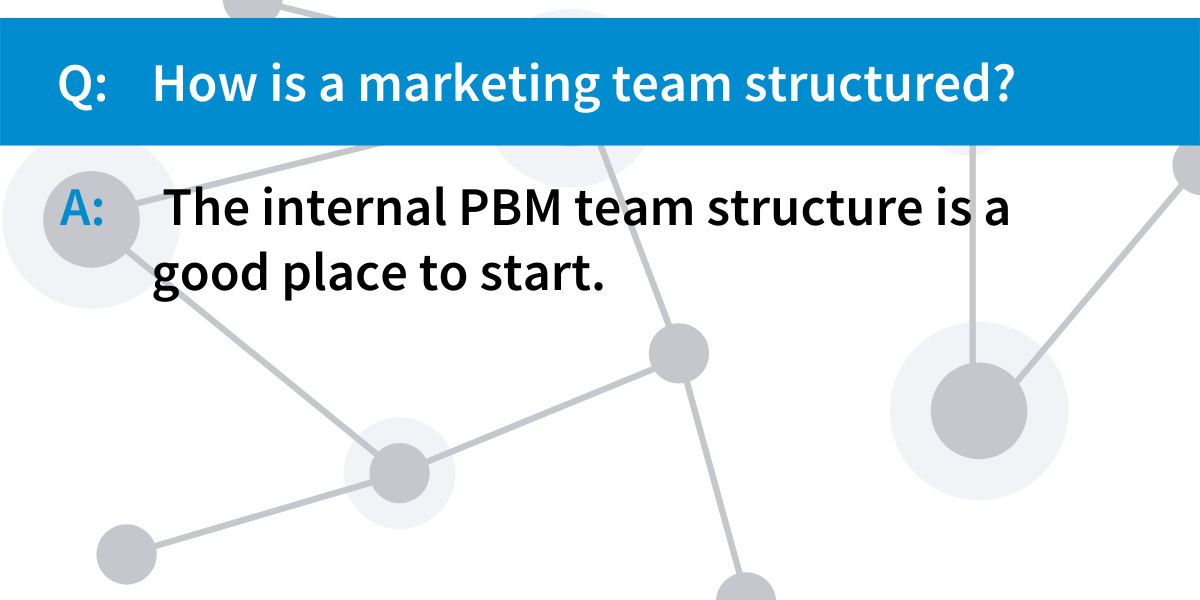 External PBM Team Structure\
Taking on all aspects of PBM could seem daunting for your team, but you don't have to go it alone! You can count on external partners like DemandJump to fill in vital roles. Here's the makeup of our DemandJump team and how each department can help you achieve your goals:
Product: Our product team has designed the only Pillar-Based Marketing platform on the market! With the ability to easily discover high-value keywords and the topics you need to write about, you can rise above your competition. DemandJump also includes analytics and attribution tools, so you can see how effective your content is and which channels bring you the most results.
Customer Success: DemandJump offers the most effective PBM tools around and the best team to show you how to use them! Our customer success team will make sure you're taking full advantage of each feature, such as planning out an entire pillar strategy so you can boost your business to page one.
Content: The DemandJump platform has easy-to-use tools so you can jump right into writing. You can automatically generate content briefs that tell you not only which keywords to write about, but they also present them in an outline. If your team isn't full of writers, don't sweat it.

Contact us

to see how our team of expert writers can tell your story.
Supercharge Your Pillar-Based Marketing Team with DemandJump!
Don't wait to see the difference that having DemandJump in your corner makes! Here's what we've been able to deliver for our customers:
Average of 229% ROI in the first 60 days
Value delivered in an average of 30 days after onboarding
Over 20 billion marketing touchpoints analyzed across industries and competitors
Ready to get started? We thought so.