What is Multi Channel Content?
February 12, 2021 •DJ Team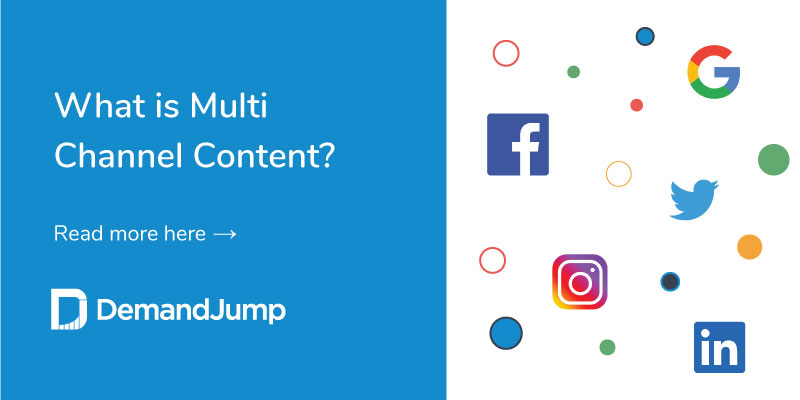 Let's talk superheroes for a brief moment. Oliver Queen, also known as the Green Arrow, owns a quiver full of trick arrows, with each one designed to perform a specific action that yields intended results depending on the situation at hand. But if one of his arrows malfunctions or doesn't do what he wants, his pursuit of justice doesn't stop––he adjusts as needed with the next best possible arrow.
Multi channel content is designed to achieve a similar goal. For marketers a multi channel approach means always being in front of your target audience. It means using a variety of channels to communicate with your target market. An effective multi channel campaign is one of the most effective ways to gain trust between the consumer and your brand. Regardless of the distance between both parties, one channel could successfully secure a new customer. Now, just imagine the growth that can be achieved with effective multi channel marketing.

Omni Channel vs Multi Channel
When we dive into the meat of multi channel marketing and content, there are two very distinct perspectives to consider. The first of the two is the multi channel marketing approach. Multi channel marketing focuses on the channels themselves. What this boils down to is that a multi channel content marketing strategy uses several channels, such as the web, social media, direct mail, email, and video to deliver a unified message.
The second perspective is omnichannel marketing. This approach is consumer-focused rather than channel-focused. In this approach, it is also expected that a business will make the consumer's experience integrated and seamless across all channels. Furthermore, it increases the likelihood that consumers will become repeat customers.
Examples Of Marketing Channels
In order to thrive and survive as a business, it has to have an audience. But more importantly, the business must be able to sustain the audience. This is possible with an outstanding content strategy. We'll briefly explore a few examples of marketing channels that exceed the mark in terms of content and customer satisfaction.
#1: Broadcast Television and Radio - Offline Channels - GEICO GECKO
Multi channel marketing in the world of GEICO, has grown exponentially, especially with the introduction of the GEICO Gecko. As consumers, we were very pleased to know that a gecko could explain how we could save 15% or more on our car insurance just by switching to GEICO. Additionally, GEICO implemented the GEICO Cavemen, Maxwell the Pig, and Caleb, the GEICO Camel in order to expand marketing efforts. As a physical touchpoint, GEICO created the storefronts so that concerned customers, who do not use smartphones, could have a more fulfilling experience with the company.
#2: Facebook and Instagram - Social Media - DISNEY PARKS
Arguably one of the longest standing entertainment companies in the United States, Disney Parks has effectively used multi channel marketing to respond to the Coronavirus pandemic, allowing for a healthy, customer-friendly and magical experience with a few modifications. Across Instagram and Facebook, Disney Parks has posted consistent messaging that indicates active adherence to worldwide health regulations. Such examples include, pictures of health guidelines, staff images that promote proper PPE usage, and safe couple engagements.
#3: Website and App Content - Online Channels - STARBUCKS APP
Aren't you glad you can wake up at 7:00am, order coffee at 7:15am, and drive to pick it up on the way to work, and earn rewards for it? Yeah, we are too. The Starbucks app provides a multi-channel marketing strategy by allowing its functionality to extend beyond the limitations of a mobile phone. When you shop for Starbucks products at your local grocery store, you have the option to go online from your computer or smartphone to input information from your Star Codes, located on the product. Starbucks gift cards, which can be purchased through the app are also available in stores and on sites that provide gift cards in exchange for completing surveys.
Oftentimes content can be used in multiple channels. Content created for your blog can easily be shared via social channels. This content can also be repurposed for email use. When creating content it is important to first think through where this content will be distributed - this will ensure that you are creating content best suited for that channel.
How Are They Creating Multi Channel Content?
If you're wondering how these companies have acquired such a high level of customer satisfaction, it all starts with a multi channel marketing plan template. At its core, every multi channel marketing plan should include: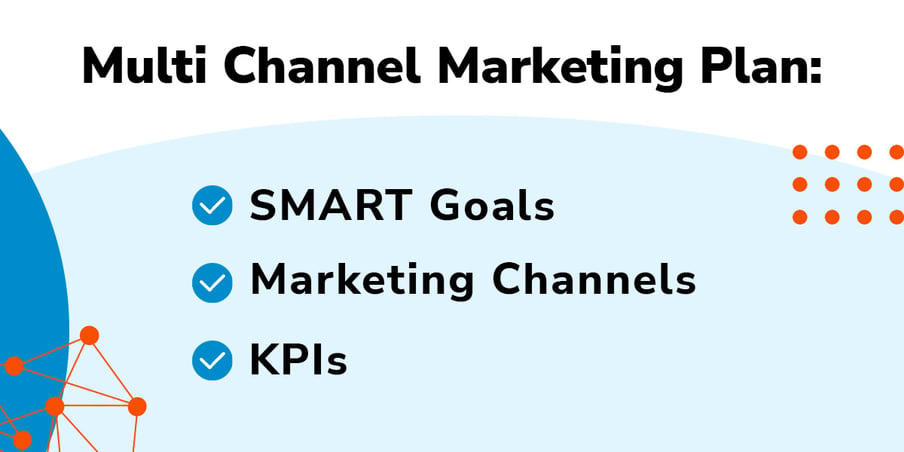 SMART goals: includes goals that are Specific, Measurable, Achievable, Realistic, and Timely
Marketing Channels: Facebook, Instagram, YouTube, Commercials, Direct Mail
KPIs: Impressions, Clicks, Conversion Rate, ROI, etc.
When it comes down to making sure your multi channel marketing plan includes content that your customers are looking for, look no further than DemandJump.
DemandJump's Insights show you where you are winning and where you are losing to your competitors around any topic. The platform will point out gaps and opportunities to take traffic share, and with one-click SEO-optimized content outlines, you'll save time in the process.
In fact, you'll save over 50% of your time while creating better content - that ranks!
Get Your Free Pillar Strategy Report