What is the Definition of Content Marketing?
December 6, 2020 •DJ Team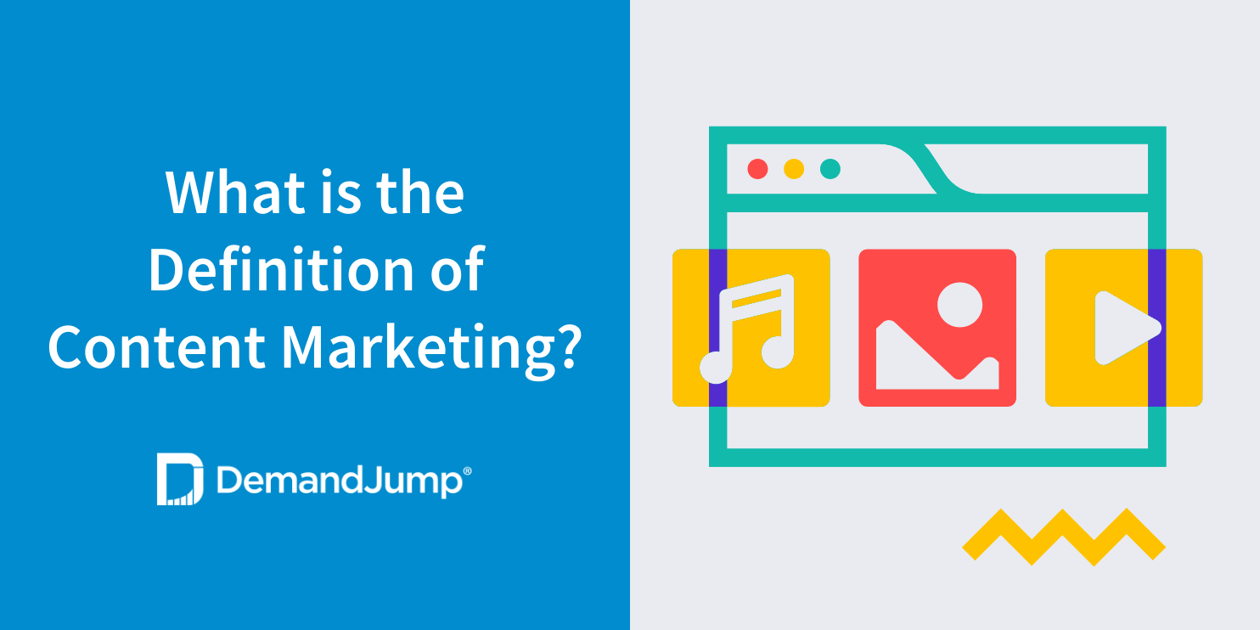 There's a wide, wide world of marketing out there. And if you're new to it, don't operate in it, or simply don't keep up as well as you might like, there are a lot of words and phrases that get tossed around that may seem very foreign to you. One of those phrases with the biggest buzz lately is content marketing. It's becoming a core part of any digital marketing plan, but what is it? Let's look further into it, figure out how it works, and look at some examples.
What are the Different Types of Content?
First, let's look at the definition of content marketing. At its core, content marketing is the creation of helpful, interesting, and entertaining materials that are then distributed to an audience via media channels. Those media channels could be any number of things, but usually it's things you own. For example, if you create a how-to video that you want to share with your audience, you'll likely upload it to your brand's YouTube profile, as well as share it on your blog and via social media.
This is important: content can be almost anything. All it needs to be is something you created that you're sharing with your audience. Of course, it's best if your audience finds it helpful, interesting, or engaging. But that's where the limitations end. This is why content marketing has become so popular, and why so many creative agencies are being used to find new ways to reach audiences through new media.
There are a lot of types of content that exist right now, but these are some of the most common.
Blog - The mother of all content, the blog is one of the simplest ways to reach your followers and share news, information, or other interesting tidbits through interesting posts and articles.
Video - The next logical step after blogs, put someone even remotely engaging in front of a camera and let them talk through a problem, tell a story, or share some how-to advice.
Podcast - These have stormed onto the scene, and many brands have found that recording a podcast gets an audience's captive attention. It can be a single person, an interview, or a roundtable—or anything you want it to be.
Ebook - Usually a downloadable document that gives people a lot of insight into a topic. It's common to put this on a gated landing page, where interested people will provide a name and email address in order to download it.
Infographic - One of the more well-known types of content, these offer a visual approach to data and statistics, making them easier to take in for people who aren't used to crunching numbers.
Newsletter - Part of content marketing is staying top of mind. An email newsletter gives you an easy excuse to hit up an audience monthly (or more or less frequently), and offer them updates and other news about your business.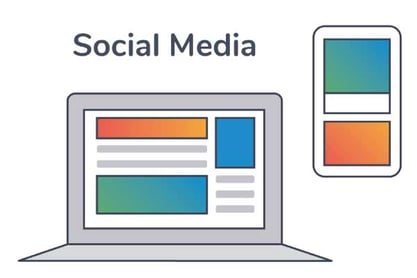 What Type of Content is Most Popular?
One of the most important things to consider as you think about "popular" content is that you need to meet your audience where they already are. That means if your audience is mostly on YouTube, you're unlikely to have much luck engaging with them on your blog.
That said, there's one clear type of content that really stands above the rest, and part of that is because there are so many people there, from a lot of diverse backgrounds.
That content is social media. And it's for several reasons. Like mentioned above, audiences are largely there already. You can share quick tidbits of information, or link to longer, larger pieces. You can share videos. It's all-encompassing. And like the rest of your content, your social media should have a strategy all on its own.
Content Marketing Examples
Let's look at a few examples of successful pieces of content marketing.
DECIEM: The Abnormal Beauty Company - Since we're talking about social, let's show a great example. Your social media profiles aren't just pretty pictures anymore. They're highly curated and usually united under a kind of theme.
Blendtec - Will It Blend? - Sometimes content can take on a life of its own. Such is the case with Blentec's video campaign, "Will it Blend?" As a blender company, they show the strength of their blenders not by blending things like strawberries and carrots, but rather things like smartphones and billiards balls.
Chipotle Challenger Series - Twitch is a streaming platform, primarily used by gamers. People tune in to watch people play, engage with them, and even chip in money to the player(s). Chipotle has put together a "Challenger Series," which pits players of popular games like Fortnite and Tony Hawk's Pro Skater against celebrities like NFL player JuJu Smith-Schuster and Tony Hawk himself.
Content Marketing Insights from DemandJump
Of course, not everyone can afford to pull in professional NFL players and celebrities, but that doesn't mean you can't create great, engaging content. And when you want to make it even better, try a free trial of DemandJump. We'll put all of your data in one place, and even offer suggestions for places you should be.
Save time and create better content - start today with free content outlines on any topic important to you.

Get Your Free Pillar Strategy Report