What Is the Purpose of Customer Research?
February 12, 2021 •DJ Team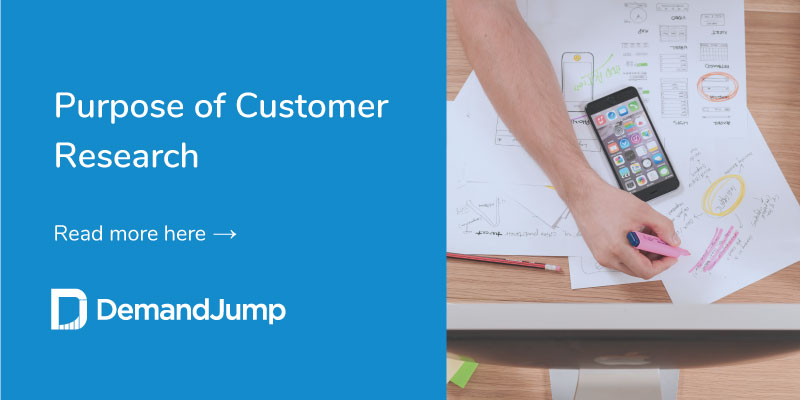 If you've ever been a parent, sister, brother, uncle, aunt, or best friend, then you probably know your friends and family pretty well. You know what their mannerisms are. You know how they respond to certain things. You know what makes them come alive. And to maintain such a relationship, you know that you have to continue to nurture it.
Similarly, in order to scale your business, you have to identify the needs of your customers as they continue to evolve, and this highlights the importance of consumer research in creating a successful marketing strategy.
The role of consumer research is to target customers' behavioral patterns to determine the best way to meet their needs, and meet them at the right time. Additionally, consumer research allows you to refine your marketing to reach a very specific audience.
These specific types of audiences are commonly referred to as customer segments and buyer personas. These types of segmentation inform on how to effectively target the right persona for the product or service that you're selling.
Customer Segments
Customer segments are groups of customers who share similar demographic characteristics. These characteristics include gender, ethnicity, age, geographical location, hobbies, careers, family types, and much more. Customer segments, thus, give clearer perspective into the habits of customers within certain parameters and increase the efficacy of marketing strategies.
Depending on the targeted demographic, the voice and messaging must not only be clear and concise, but it must also be malleable to the degree of allowing your marketing team to use more than one method to reach said audience.
For example, if a local startup wanted to reach the younger demographic, email sequences may not work. The startup may have to use social media apps like Facebook, Twitter, Instagram, Snapchat, and Tik Tok to reach the desired audience.
With that being said, it may also help to present pricing options that are feasible for the intended audience to get the most out of marketing tactics. If you fail to conduct effective research on your target audience, you risk losing business to your competition.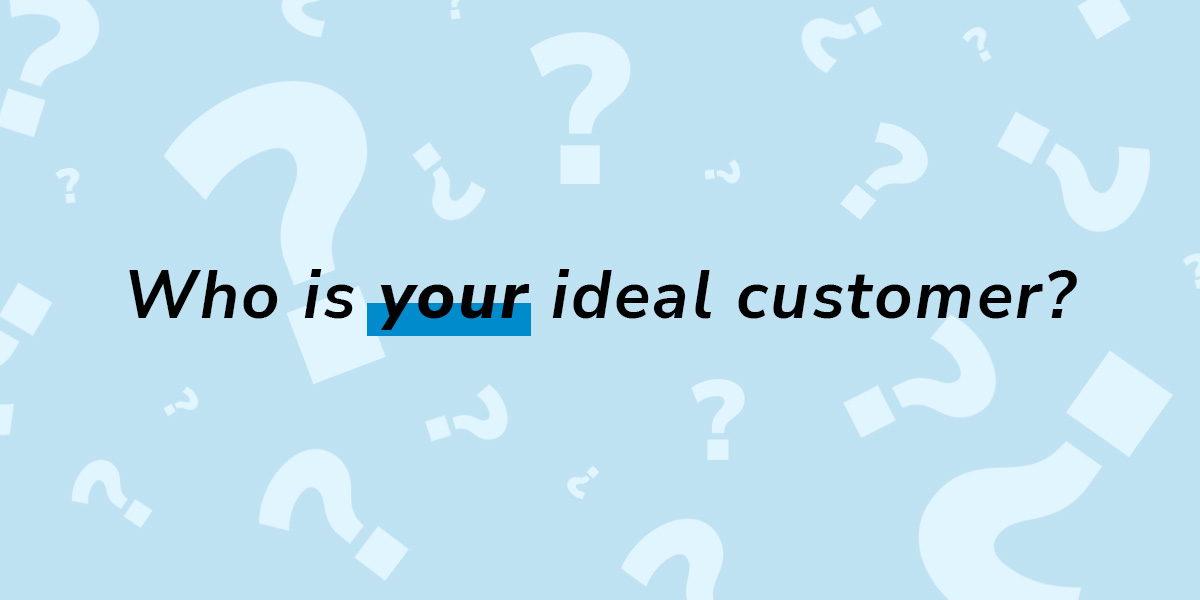 Buyer Personas
Have you ever thought about who your ideal customer is? Does he or she live in the suburbs or rural areas? What level of education/occupation does the customer have? What do they enjoy in their spare time? What are the biggest challenges that the customer faces? How are you able to deliver a sustainable solution?
Answering these questions will help you to determine a specific buyer persona which is a detailed description of your target customer, constructed from the feedback of actual customers and provides in depth insight into who they are, what they value, and what their motivations are.
What Are Some Consumer Research Examples?
Maybe you're still asking, "What is the basic purpose of market research?"––and that's okay. The answer, at its core, is simple: to collect information. While scrolling on Facebook, Twitter, or Instagram, you may notice posts that indicate a call-to-action of some sort. These calls-to-action may include:
surveys
polls
needs assessments
request for testimonials.
To reiterate, customer research––or, consumer research––is the process of gathering information about your targeted audience. In order to do so, you may consider any of the following methods:
Conduct interviews. Although time-consuming, interviewing a select group of individuals can give accurate insights as it pertains to what customers want out of a certain product or service. This also helps you build buyer personas that will ensure the appropriate reach to an intended audience.
Implement online or In-Store surveys. While doing this, you want to make sure that all recorded answers are stored in your CRM for easy access. Additionally, you may want to look into optimization if customers are taking the survey on their mobile devices.
Assess your trends with analytics. You may find yourself asking the same questions over and over again over the span of weeks, months, or even years––and that's okay! Doing this helps to extend the lifespan of your goals, because, ultimately, customers will change how they feel about a specific product or service over time.
To achieve these goals, you may find it useful to utilize a consumer insights tool that will boost your marketing efforts. For example, if you want to align your search strategy with the consumer in mind, then a keyword research tool would be a great benefit to you. A keyword research tool allows you to have a running list of high ranking keywords or phrases that consumers use frequently.
Additionally, once you have your keyword research completed, you could use an ad copy generator to help you find the right words to say in your ad to make it as compelling to the consumer as possible.

Eliminate the Guesswork With DemandJump
If you're feeling overwhelmed or unsure where to start, we definitely understand. Customer research can be daunting, but it is also necessary if you want to align with your customer's behavior. Customer research is a consistent plan of action that has to be updated regularly to ensure you are aligning to ever changing behavior.
That's why at DemandJump, we have automated that process for you. With our platform, you'll be provided deep consumer research and insights that are customized to your business, competitors, and target market. If you are ready to align how you market and sell with the way your customer shops and buys then get started today with a free trial of the DemandJump platform.
Get Your Free Pillar Strategy Report