Where to Find Content Marketing Jobs And What to Look For
December 23, 2020 •DJ Team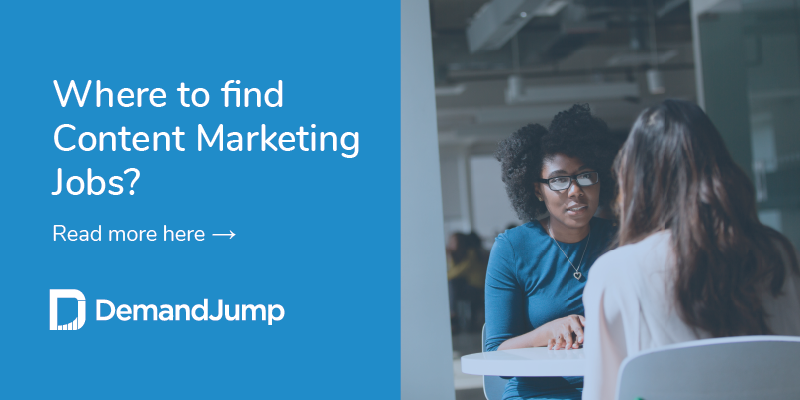 In today's job market, it can be difficult to find employment in any industry—but luckily there are plenty of entry level jobs to help you find a career in content marketing. While those jobs exist out there, discovering the opportunities can be tricky, so we're going to take a look at how to find content marketing jobs and what can help you to stand out as a candidate.
First of all though, let's take a look at why content marketing jobs are a good career move.
Is Content Marketing a Good Career?
Did you know that 60% of businesses are already using content marketing somewhere in their overall marketing strategy? Content marketing jobs continue to pop up because of the prevalence of this marketing technique and the growth in this field.
Just take a look at Google trends and you'll see how "content marketing services" has recently shot up 80% in searches. Content marketing jobs aren't going away, and it is a rapidly growing field that has great potential.
Is Content Marketing Right For Me?
Are you looking for a career where you can flex your creative muscles, work in a fast-paced environment, and experiment with new and innovative ideas? If so, content marketing is definitely the place you should be. However, be aware that this career path is not for all; you'll have to have plenty of self confidence, and the ability to take setbacks and failures in stride.
There is a lot of experimentation and it can be heartbreaking to see your hard work fail. That's all part of the process, however! The best content marketers understand that you can learn just as much from content that doesn't work as you can from content that goes viral... Learning what NOT to do is also valuable.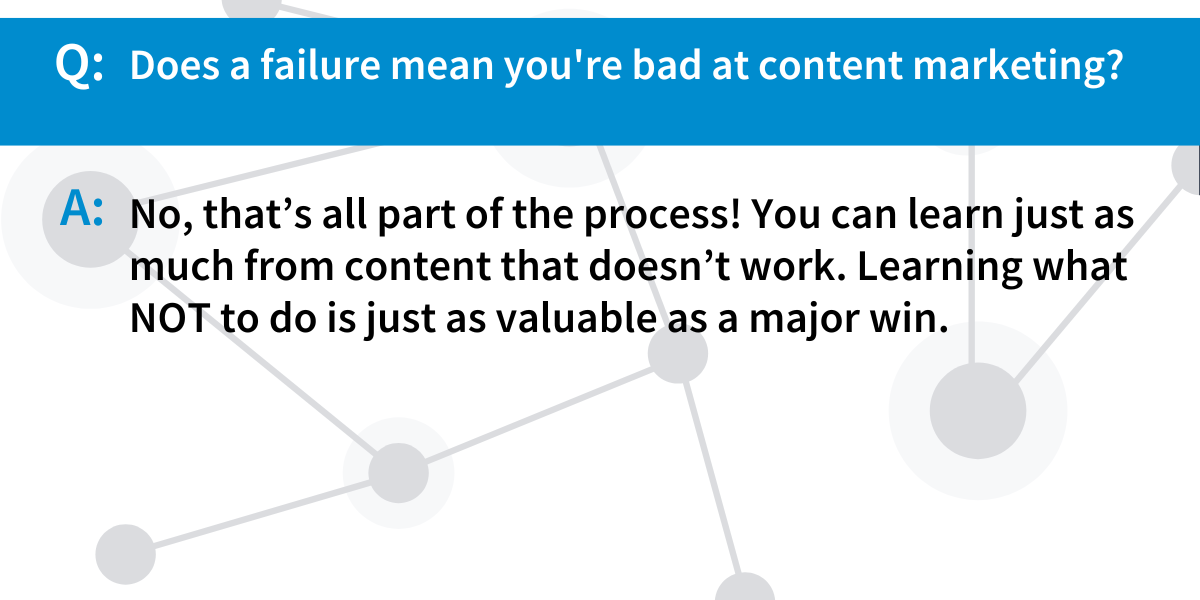 Overall, if you're interested in a job that keeps you on your toes and is a mixture of creativity and analytics, content marketing is definitely right for you.
How do I get a Job in Content Marketing?
You can, of course, take the traditional route and search job sites like indeed.com or ziprecruiter.com to send your resume out into the great unknown and hope to get responses. Using those tools are a great way to test the waters, but you can really amplify your applications by taking a more hands on approach.
Go where the content is and study it!
Take time to look at content. What are other content marketers doing? What are some successful campaigns and what are some unsuccessful ones? You're probably inundated with content on a daily basis, so start paying attention and study it. What channels are reaching you? What channels are you most comfortable with? What channels do you need to learn more about? Go to where the content is and study it. Keeping an idea journal as you study is a helpful way to build a bank of potential content that you can pull from in the future, since content creation is an ongoing task.

Practice, practice, practice
One of the best ways to practice is to start your own content channel. Pick a topic that you're interested in, or one that is relevant to the industry you'd like to be in, and start creating! You can use this as a way to build your portfolio and can potentially attract future employers. Keeping track of metrics and statistics is a great way to practice measuring your results, and again, gives you great portfolio content to share during interviews to convince businesses to hire you. Plus, the easiest way into content marketing is as a creative—and nothing sharpens creative skills like constant practice.
Keep at it
Consistency is a key skill for content marketers. Even if you're not seeing results, keeping up your own content creation schedule is important for practicing those skills and proving to potential employers that you are able to fulfill the duties of content marketing jobs.
Build relationships
Just like any job, building relationships and networking is the best way to get a job offer. Luckily, with content marketing jobs, you don't really need to leave your house to build relationships and network for content marketing. LinkedIn is a great place to start. This is one of the most professional channels, and naturally lends itself to content creating and sharing, particularly around industry topics. Establishing yourself as an expert and putting out content is a great way to attract attention and can potentially lead to job offers.
Set Yourself Apart From Other Content Marketers
One of the best ways to stand out as a content marketer is to have the data and facts to back up your skills. Knowing what the right tools are, and how to utilize them, will help you stand out in the job market.
DemandJump is here to assist content marketers, with marketing attribution tools that help you to prove what content of yours brings in sales, and content marketing tools like our consumer behavior insights to help you show data-driven keywords and topics that are searched by the target audience. Successful content marketing isn't based on hunches and guesswork, it is based on data.
Try it for yourself - for free - and start creating better content today.
Get Your Free Pillar Strategy Report